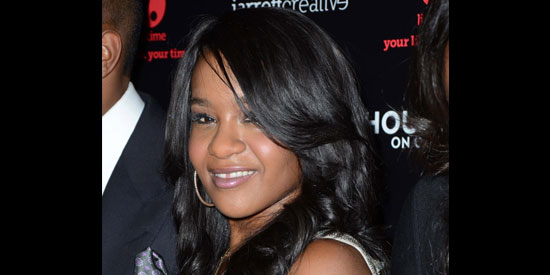 ---
Bobbi Kristina Brown has died.
The 22-year-old daughter of Bobby Brown and the late singer Whitney Houston passed away on Sunday, July 26, after months of being in a coma.
Bobbi Kristina's death came almost six months after her partner Nick Gordon found her unconscious in her bathtub at their US home in Roswell, Georgia, back in January.
Her mother's family confirmed the tragic news and gave a statement to US Weekly magazine, which read:
"Bobbi Kristina Brown passed away July, 26 2015, surrounded by her family. She is finally at peace in the arms of God. We want to again thank everyone for their tremendous amount of love and support during these last few months."
Bobbi Kristina had spent a month in a hospice since June 24 in an induced coma.
Her family and friends are believed to have been by her side when she died and had been there for her throughout her treatment.
A source close to Whitney's family had previously said they were focusing on making sure she knew they were "by her side."
The source told People magazine: "Her family is right there with her. They sing to her and talk to her.
"They just want her to feel that they are there by her side.
"They hold her hand a lot and pray with her too—even if she doesn't know that they are there. In spirit, she knows.
"They have always tried to be there for her."
Bobbi's death mirrored her mother's who was found dead aged 48, in the bathtub of her Beverly Hilton hotel room in February 2012.
ADVERTISEMENT - CONTINUE READING BELOW