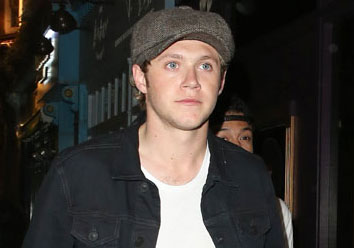 ---
One Direction star Niall Horan has confirmed reports the group is planning to take a year off, but he's assuring fans he and his bandmates have no plans to split up
Millions of devotees of the "Story of My Life" hitmakers were left devastated after a report in British newspaper The Sun suggested Horan, Liam Payne, Harry Styles, and Louis Tomlinson are planning an extended hiatus, starting in March 2016.
Representatives for the boy band refused to back up the story, but on Monday, August 24, Horan finally broke the silence to address the gossip, and confirmed the foursome is taking a much-needed break once all their promotional commitments linked to their next album are taken care off.
He took to Twitter.com and wrote, "Ok so Lots of rumours going round. We are not splitting up, but we will be taking a well earned break at some point next year. Don't worry though, we still have lots we want to achieve! Can't wait for you to hear all the new music we have for you and to perform some new songs as the tour continues! Love you all."
One Direction is currently on their On The Road Again Tour, which ends on October 31 in Sheffield, England.
The group is planning to release its fifth album later this year.
Their decision to temporarily part ways after five years together comes months after Zayn Malik quit the band in March.