SPONSORED CONTENT
United Nationalist Alliance (UNA) standard-bearer Vice President Jejomar Binay still believes that scrapping income tax for workers earning P30,000 is doable.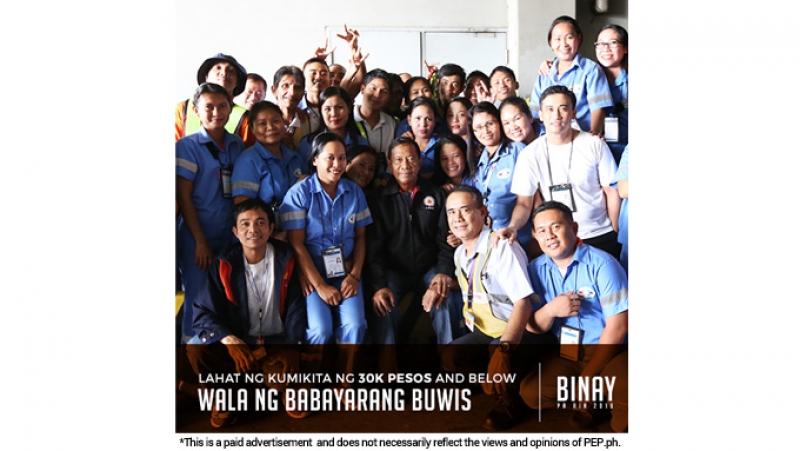 Several economists said in 27th ASEAN Summit 2015 that the Philippines has the second highest personal and corporate income tax among its ASEAN-6 peers, with 32 percent for individual fixed-income earners and 30 percent for corporations.
The current administration has recently rejected the proposal to lower income tax rates, citing tax revenues as one of the essential parts of the economy's growth and a large source of the national government's annual budget.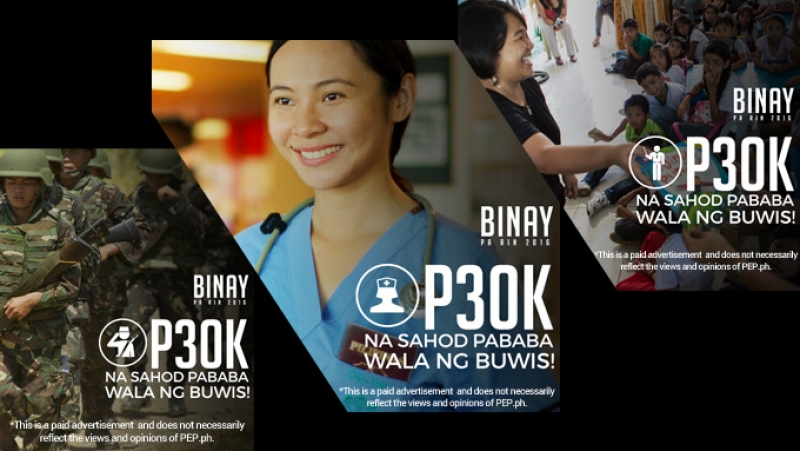 The proposed income tax exemption will bring immediate tax relief to millions of public and private sector workers—including government clerks, nurses, call center agents, teachers, policemen, soldiers, and factory workers—who will be able to bring home their entire salary if the proposal pushes through.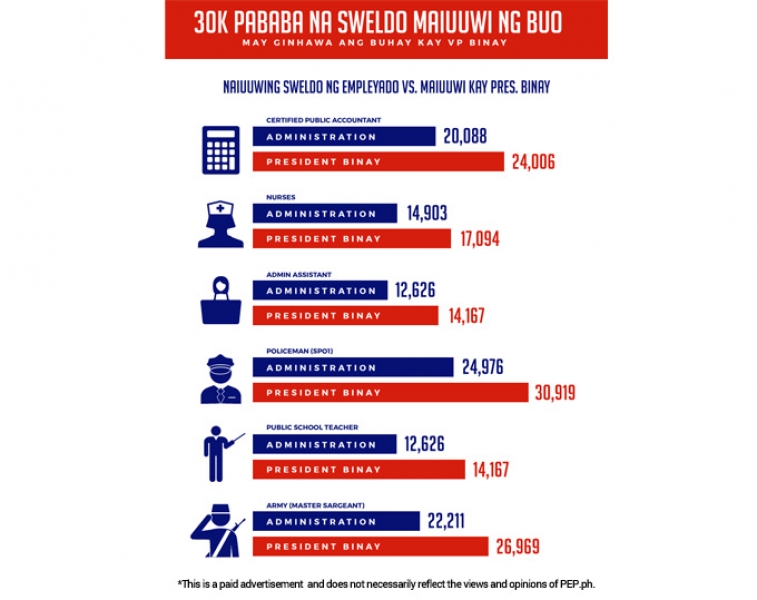 Binay's camp also addressed fears of an increase in Value Added Tax (VAT) to compensate for the potential revenue loss.
Binay's economic adviser, former Finance Secretary Margarito Teves, said that raising VAT is not the only way to counter revenue loss. Other options include the sale of government assets, privatization of a number of government-owned and -controlled corporations, and improvement in tax collection efficiency.
Joey Salgado, Binay's communications director, also said tax reform will encourage more foreign investments, resulting in an increase in government revenue.
Binay, if elected, also vows to improve the local business climate, create more jobs, and increase the legal assistance fund for OFWs.
Read more about Binay's tax reform proposals by visiting the Binay Pa Rin 2016 website and following him on Facebook.
*This is a paid advertisement and does not necessarily reflect the views and opinions of PEP.ph.