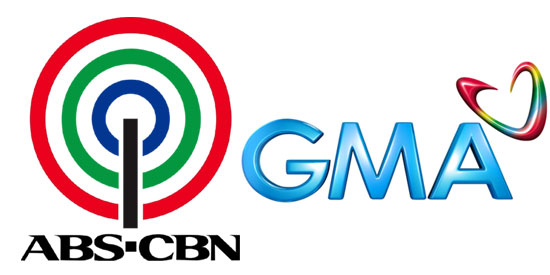 ---
ABS-CBN maintained that it has nothing to do with the loss of GMA channel signal via TVplus digital boxes.
ABS-CBN TVplus box, also known as "ang mahiwagang black box," is a digital box that aims to provide clear reception for all free TV channels via digital transmission.
In an official statement today, September 29, the Kapamilya network explained that an ABS-CBN TVplus box is merely a "receiver" of whatever digital TV transmissions it can pick up, but it has "no control over how other channels transmit their own digital TV signals."
This is in relation to five complaints before the National Telecommunications Commission (NTC) against ABS-CBN TVplus boxes' alleged signal disruptions, particularly during the airing of Eat Bulaga's Kalyeserye segment.
The Kapamilya network further explained in a letter submitted to NTC dated September 24:
"In short, the complainants suffered from a mistaken notion of what a receiver is and what it cannot do, and effectively side-tracked the more telling issue and that is, the program interruption was due to GMA's own signal loss.
ADVERTISEMENT - CONTINUE READING BELOW
"Signal loss due to GMA was confirmed because, not only were signals of other broadcasters during the time in question detected and received by the TVplus box, upon careful monitoring, ABS-CBN actually recorded an episode of signal loss from GMA leading to the signal loss experienced by the TVplus box.
"The box itself cannot be a culprit in the signal loss since it is nothing more but a receiver, configured to detect, receive, and broadcast all available digital signals at any given time regardless of the provider (e.g. ABS-CBN, GMA, TV5) and so long as the provider is reliably transmitting such digital signals."
ABS-CBN also stressed, in the same letter to NTC, that it is the responsibility of GMA to explain to the public the reason behind the intermittent transmission of its own digital signal in Metro Manila.
"The company has therefore asked the NTC to require GMA 7 to respond to these complaints as well.
ADVERTISEMENT - CONTINUE READING BELOW
"Moving forward, it also said it would be ideal for NTC to forward all complaints about the reception of GMA 7's digital signal by ABS-CBN TVplus boxes to both ABS-CBN and GMA 7."
To date, GMA has also filed separate NTC complaints against the ABS-CBN-owned SkyCable with regards to similar signal disruptions on the said cable service provider.