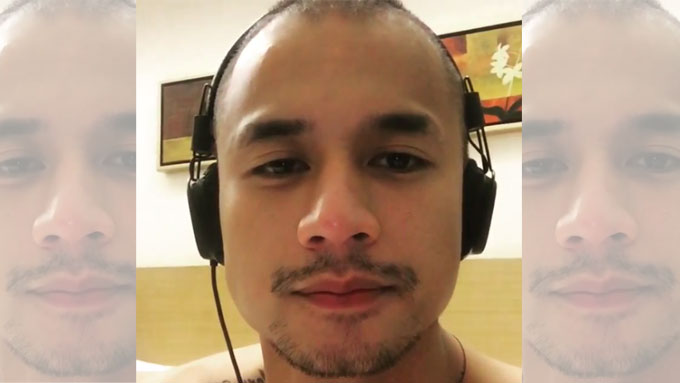 ---
JM de Guzman apologized for "losing control" following his much-speculated Instagram posts about his past drug use and 17-month stint in a rehabilitation center.
READ: JM de Guzman reveals suffering from "stigma" due to past drug use
The 27-year-old actor said in a video, which he posted on Instagram this Saturday, November 14:
"I lost control with myself again.

"And I would like to apologize from the bottom of my heart.
"That was uncalled for.
"But I am ok now. Peace."
In his caption for the same Instagram post, JM revealed that he has been suffering from "anxiety attacks, bipolar [disorder], and depression."
But he maintained that his odd behavior has nothing to do with his ex-girlfriend Jessy Mendiola nor his colleagues in ABS-CBN's afternoon soap All of Me.
"Please don't blame Jessy nor ABS-CBN and my All of Me family.
"I was going through very tough times, but by the grace of God.

"He guided me well and filled my heart with nothing but joy and peace.

"Again I sincerely apologize.
"Anxiety attacks and bipolar and depression.
"My occasional friends.. Peace," said JM who was reportedly pulled out of All of Me due to his problematic behavior on the set.
Some of JM's fans have been blaming Jessy for supposedly causing his odd behavior.
But through an Instagram post, Jessy pointed out to her bashers that they have no right to jump into conclusions and spread malicious assumptions about her and JM.
Despite their recent breakup, Jessy maintained that she remains friends with JM.
ADVERTISEMENT - CONTINUE READING BELOW
READ: Jessy Mendiola to netizens who blame her for JM de Guzman's issues: "Wag kayong masyadong mapanghusga, hindi kayo Diyos."