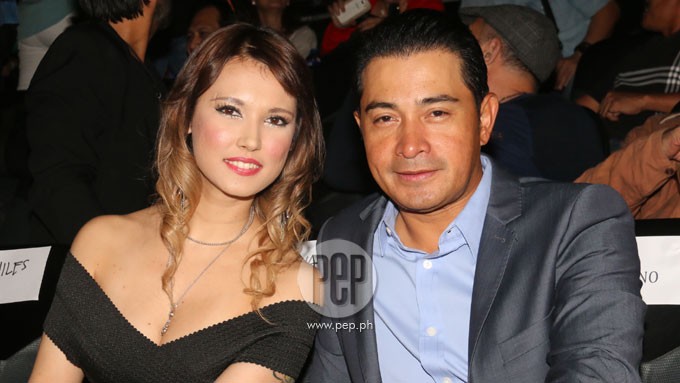 ---
Former Japanese adult film actress Maria Ozawa admitted that she had a one-night stand with actor Cesar Montano.
Maria made this revelation on DJ Mo Twister's online show, Good Times With Mo, aired yesterday, March 2.
DJ Mo directly asked Maria: "Please be honest now, did you sleep with Cesar Montano?"
The 29-year-old actress laughed and did not directly answer the question. She asked Mo, "Are we online?"
Mo said, "I will take that as a yes."
He insisted, "How many times did you have sex with Cesar Montano? I really have a feeling you did."
Maria looked hesitant, but said in a low voice, "Once maybe. Well, twice."
Mo quipped, "Two times, huh?"
Maria quickly clarified, "No, one."
Maria and Cesar worked together in the 2015 Metro Manila Film Festival entry Nilalang.
Asked if this happened while they were shooting the movie, the Japanese actress said, "Way before. Because I didn't know anything...
"Yeah, it just happened. It's like a mistake."
Maria also stressed that the casual sex happened even before the news about Cesar replacing Robin Padilla in the movie came out.
Maria also said that she has no intention of dating Cesar, who is now separated from wife Sunshine Cruz.
She then described their sexual encounter as "saying-hello sex."