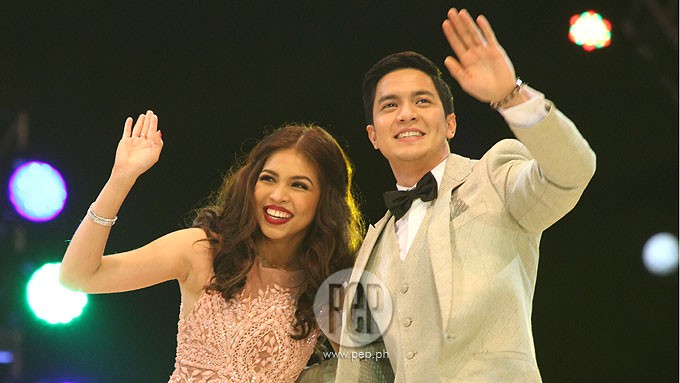 ---
From breaking records on Twitter in 2015, the phenomenal love team of Alden Richards and Yaya Dub achieves another rare feat: a record on Guinness World Record.
In an article published on March 21, the "#AldubEBTamangPanahon" was verified and certified as the most retweeted hashtag in 24 hours.
The announcement was made in time for the commemoration of Twitter's tenth anniversary, citing top five tweets that made "record-breaking history."
Part of Guinness World Record's article read, "The Most used hashtag in 24 hours on Twitter was #AlDubEBTamangPanahon, with 40,706,392 uses from 24 October 2015 - 25 October 2015."
The author of the article, Kevin Lynch, further described AlDub as "the collective term for a celebrity couple based in the Philippines that appear on the variety show Eat Bulaga!"
Pauleen Luna's group shot with Alden, Yaya Dub, and the rest of the rest of the Dabarkads was also featured in the same article.
It can be recalled that the hashtag #AldubEBTamangPanahon was used for Eat Bulaga!'s "Tamang Panahon" charity concert, which showcased the historical first meeting of Alden and Yaya Dub after months of communicating via split screen.
ADVERTISEMENT - CONTINUE READING BELOW
Held at the Philippine Arena last October 24, Eat Bulaga!'s "Tamang Panahon" concert was attended by at least 50,000-strong crowd.
Its TV rating alone hit 50.8 percent of viewership, according to AGB Nielsen's Mega Manila survey.