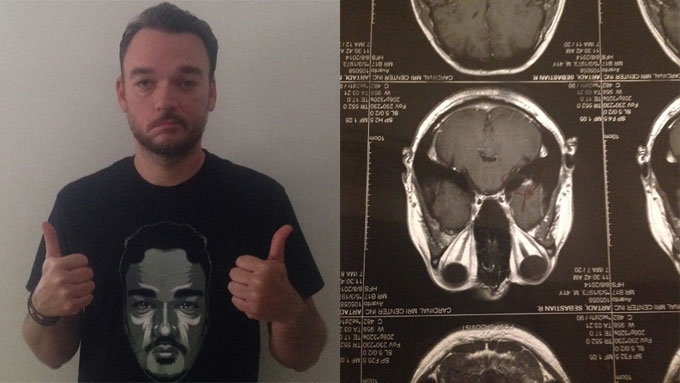 ---
Basti Artadi took to Facebook to reveal the reason for the changes on his face over the past years.
The frontman of the rock band Wolfgang said: "As my condition gets worse, it appears that it is becoming inevitable (speculation is I got Bells Palsy or a stroke, one person even suggested it was because of drugs, I have never and do not take drugs, and the funniest was that I got kulam, haha tang**a) and I guess its time I address it.
"In 2009, I was diagnosed with a tumor in my head, this tumor is on the nerves that control the right side of my face which is what is causing the paralysis."
Because of this, Basti "had to relearn to sing with a paralyzed mouth and the fatigue that comes with it."
He added, "Unfortunately, it doesn't end there.
"Because one side of my facial muscles are working more than the other the inevitable result is that my mouth is slowly being pulled to one side and the doctors have said that I will eventually not be able to talk much less sing."
However, the handsome rock singer is determined to continue singing until he can.
Basti also took this opportunity to ask for help for his facial sling procedure.
To raise money for the said procedure, Basti thought of selling T-shirts.
"I made a shirt recently which I'm selling to help me fund this.
"Its just a picture of my face which I thought would be a good symbol for me getting back the lost symmetry, so no its not because I'm full of myself.
"I thank God everyday because I'm lucky that this thing still left me with the ability to sing, what would have really sucked is if it took 100% of motion from the get go."
ADVERTISEMENT - CONTINUE READING BELOW
Here are the details on how you can get the shirt and help Basti raise fund for the facial sling procedure: