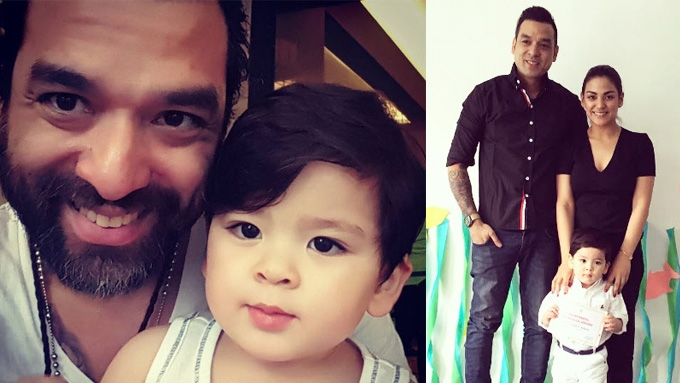 ---
Bernard Palanca took to Instagram to apologize to his son with Jerika Ejercito, Isaiah.
Along with a photo collage of his two-year-old son, the actor expressed his remorse that he was not able to take better care of his relationship with him and Jerika.
This is following Bernard's confirmation that he had ended his four-year relationship with her.
Read: Bernard Palanca on breakup with Jerika Ejercito: 'She replaced me.'
He wrote, "My son, I'm truly very sorry for not taking better care of your mother and our relationship. I'm sorry I couldn't keep us together.
"I want you to know that despite what happened, you still are and always will be my number one.
"Both you and you're brother are my life and always will be my source of strength no matter what happens.
"One day I'll be able to explain everything to you in a way that you can understand how life is and works.
"I love you with everything that I am @Boobie and please don't ever forget that I'm just here and will always just be here ok?
"Papa loves you very much, and misses you so so much more!"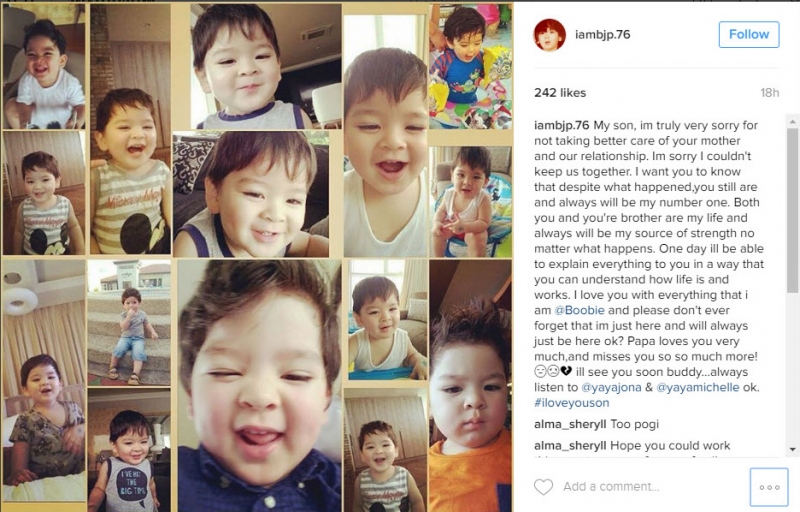 ADVERTISEMENT - CONTINUE READING BELOW
Screengrab from @iambjp.76 from Instagram.