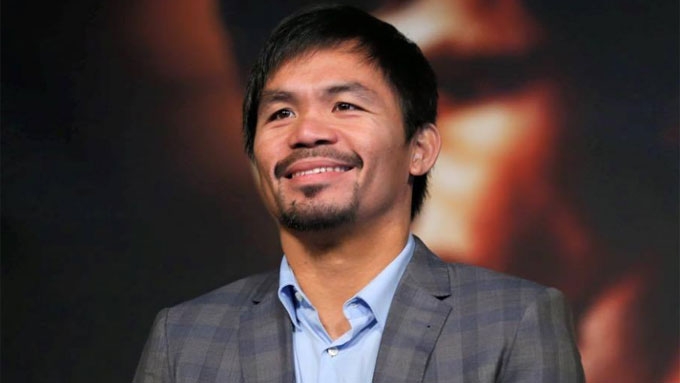 IMAGE Facebook photo of Manny Pacquiao
---
Newly-elected Senator Manny Pacquiao is planning to file a Seante leave for his ring comeback, according to boxing promoter Bob Arum.
The Top Rank Inc. CEO told boxingscene.com's Ryan Burton, "He is going to fight. I don't know what the date is.
"He is working with the President of the Philippines senate for an appropriate date where he can leave the Philippines for two or three weeks to prepare for the fight."
Arum added that if Manny decides to "un-retire," he will spend most of his training in the country.
"In any event he is going to have to do most of his preparation in the Philippines—you know after he sits in the senate—so it is going to be an interesting thing but definitely he is looking to come back and the question is how we can."
Pacquiao announced his retirement from boxing after he defeated Timothy Bradley in April.
The following month, the former Sarangani representative won a seat in the Senate.
Meanwhile, Pacquiao's opponent is yet to be determined since Adrien Broner is already considered out of the running for the possible fight.
According to Arum, the American boxer "priced himself out" of the potential bout against the Pinoy boxer.
"I was dealing with Al Haymon on making that fight. Al tried but Broner was asking for crazy money that nobody can afford so he is out and Manny is looking for another opponent," said Arum.