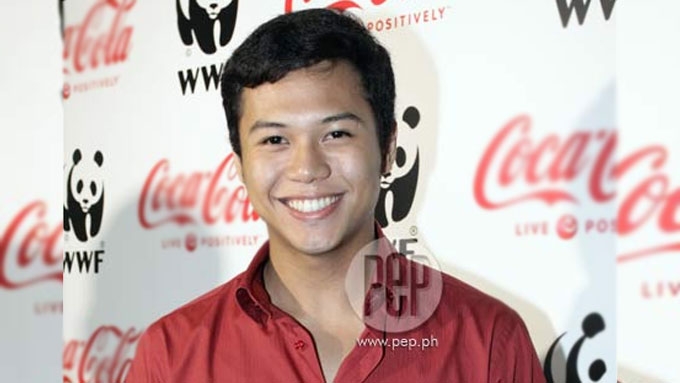 IMAGE File photo
---
Former teen actor Kevin Lapena needs financial help for his surgery after an accident.
In a crowdfunding site called YouCaring, the "jamming buddies" of Kevin's father, Pete Lapena, have created a post to help raise funds for his son.
The former actor-turned-athlete, who was once paired with Lovi Poe in the teen-oriented show Lip Gloss, figured in an accident recently while training in Nuvali for a forthcoming Ironman triathlon event.
According to the post, "He was speeding downhill when a truck suddenly appeared out of nowhere, causing him to lose control and hit the pavement horrendously hard.
"We're thankful that he was able to steer clear of the truck, which could've led to more disastrous consequences.
"Kevin, who is also a former actor, commercial model, and events host, and Travelife Magazine writer is scheduled to undergo surgery for his fractured/dislocated shoulder.
"His upper jaw was also dislocated and his four front teeth were damaged.
"We have yet to get an update regarding the CT scan results, which should give a more accurate appraisal of the internal damage on his face and figuring out what's causing his occasional memory lapses."
To help Kevin's family with the hospital costs, the creators of the said post are asking for financial help.
"If we can harness the power of music to create a strong bond among musicians of various styles and persuasions, then we can just as well harness the spirit of harmony, teamwork and brotherhood, and pool together our own modest contributions, however humble, to help alleviate their family's plight."
Included in the post are details where interested people can contribute.
"The sooner we can get this started, the better our chances of assuring Kevin's quick recovery and eventual discharge from the hospital," the post read.
Click the link to know the info about how you can help: Rebuilding Ironman....We Can Do This Together!!!
ADVERTISEMENT - CONTINUE READING BELOW