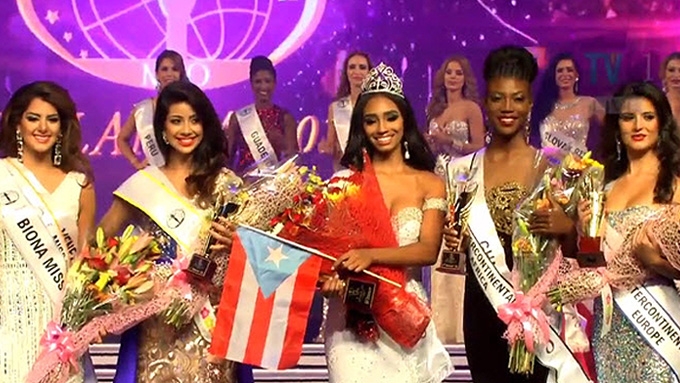 IMAGE Screengrab from Cinnamon Hotels & Resort Livestream
---
The new Miss Intercontinental has been crowned!
The Continental Queen of North America took home the title as Miss Puerto Rico, Heilymar Rosario was crowned Miss Intercontinental 2016 at the Stein Studios in Ratmalana, Sri Lanka on Sunday, October 16.
First runner-up was Continental Queen of Asia, Miss Sri Lanka Tracy Ann De Zilva; second runner-up Continental Queen of Africa, Miss Ghana Vera Safoah; third runner-up Continental Queen of Europe, Miss Italy Floriana Russo; and fourth runner-up Continental Queen of South America titleholder, Miss Venezuela Amal Karina Nemer Erched.
Pinay bet Bb. Pilipinas Intercontinental 2016 Jennifer Hammond only managed to enter the Top 15.
More than 60 candidates flew to Colombo, Sri Lanka to compete for the Miss Intercontinental 2016 title.
The pageant celebrates its 45th anniversary this year.
Other special awards:
Miss Congeniality: Miss Bangladesh
Miss Photogenic: Miss Puerto Rico
Miss Beautiful: Miss Venezuela
Miss Popularity: Miss Myanmar
Miss Hospitality: Miss Seychelles
Best National Dress: Miss Thailand
Best Body: Miss Costa Rica