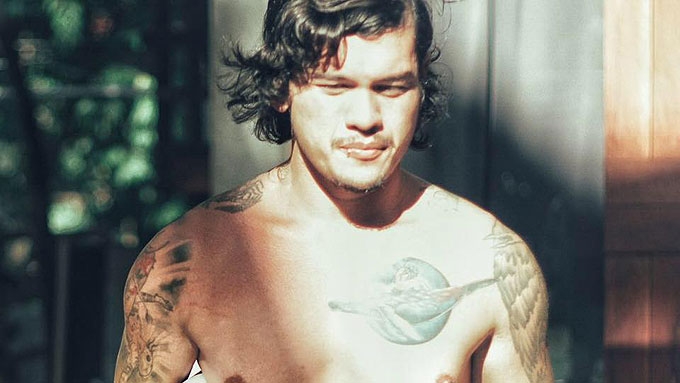 IMAGE Baste Duterte's Facebook
---
Months after his father was elected as president, Sebastian "Baste" Duterte has consistently shied away from the limelight.
But YES! Magazine's managing editor Anna Pingol had the opportunity to spend a day with Baste at the place where he is most comfortable living in — his hometown, Davao City.
It was a day of firsts for the ever-elusive presidential son, who agreed to do an endorsement shoot for the first time.
Baste, according to his talent manager Betchay Vidanes, is not after the big bucks.
An accidental celebrity, Baste only approved of the deal with the topical analgesic brand because it aims to "extend real help" to indigenous people in Mindanao.
"Gusto niya 'yong mga orphans, itong mga Lumad. May mga gusto siyang i-focus na gano'n. The direction na talagang tinatahak namin, more on the merong value, merong worth 'yong ginagawa niya.
"Gusto niyang magamit 'yong pagiging 'son of the president' niya sa magandang paraan."
ADVERTISEMENT - CONTINUE READING BELOW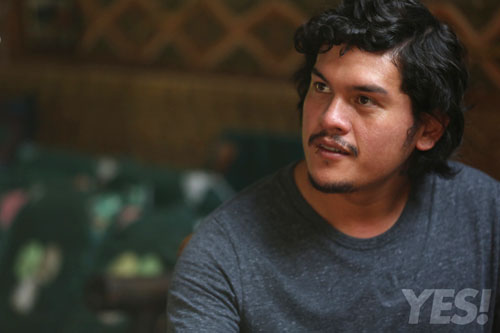 Aside from witnessing Baste's first foray into doing an endorsement shoot, one of the highlights of the day was the chance to see how the elusive surfer/Internet heartthrob/presidential son has remained laid-back and unassuming to this day.
He even took the time to mingle with the Lumad girls after a long day's work.
ADVERTISEMENT - CONTINUE READING BELOW
An excerpt from YES! Magazine's cover story partly read: "When the shoot is over, he takes off his shirt and puts on the sando that he was wearing when he arrived earlier in the day.
"Then he chooses a spot on the floor and settles there…
"One by one, the Lumad girls go to Baste and join him on the floor until they form a small circle…
"At one point, he asks jokingly if any of the girls want to be a star. Using his lips to point jokingly in Betchay's direction, he says: 'Diyan, o, manager ni Robin Padilla."
What keeps Baste busy after campaigning for his father in the 2016 elections? What do his friends reveal about him? What is he like on and off cam?
Find out all these and more on YES! Magazine November 2016.