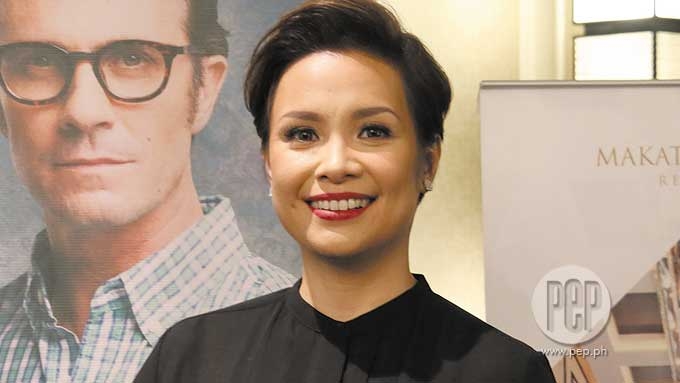 IMAGE Mark Atienza
---
Broadway star Lea Salonga's showbiz/theatre career spans more than three decades, and still remains on top of her game.
She is also known as a coach of a talent-search show in the Philippines, The Voice, which recently capped off the third season of its kids' edition with flying colors when the grand champion (Joshua Oliveros) came from her camp.
Last November 4, at the press conference of her upcoming critically-acclaimed musical play Fun Home, PEP.ph (Philippine Entertainment Portal) mentioned to Lea her previous Twitter post, which had this quote: "No matter how good you are, you can always be replaced."
Curious, we asked her about the quote and if she fears losing her fame, or in the vernacular, "maging laos."
The Broadway Diva replied, "Well, if people don't wanna see me on TV or buy my tickets to concerts, well then, okay, then I can teach; then I can still continue coaching.
ADVERTISEMENT - CONTINUE READING BELOW
"Maybe write more or what," since she is a columnist of a popular broadsheet in the country.
"But I don't know... I guess God's not done with me yet," she stated.
Lea continued, "It's not so much laos, I mean, I'm 45.
"By some miracle of God, I'm still relevant.
"And I'm happy there are roles like this, which are age-appropriate."
Lea is referring to her role in Fun Home, where she plays Helen Bechdel, a mom to the central role, Alison (played by Cris Villonco).
She explained that it makes her happy to play a role whose age is close to her real age.
"I don't feel so weird because, normally, I'd either play much younger, like 10 years younger. And that seems to happen.
"So to get a role like this, where she's around the same age as me, it's like it's a gift."
ADVERTISEMENT - CONTINUE READING BELOW
REASON BEHIND THE POST. She then went on to explain the reason behind her post.
"But when I posted that thing, it was like hearing Bibot Amador's voice from the back of my head."
She was referring to the late Zeneida Amador, co-founder of Repertory Philippines, where Lea was a protégé and started her musical career.
Lea continued, "She was always saying this, no one is indispensable,' and, boy, she proved it!"
She then related how she saw a number of people being cast on musical plays and then not being able to see it through the opening night.
"They would overcast, meaning they would hire more people than they needed.
"But at the time opening night came, they had exactly the number of people they needed."
Even after the first night of the play, she would see parents pull their kids out from the play, see people fired for being unprofessional.
ADVERTISEMENT - CONTINUE READING BELOW
Lea said, "It cemented the thought of it doesn't matter how good you are.
"I've seen it in Broadway, too. It doesn't matter how good you are.
"If you're not the right fit — either for the company or you're not the fit for the show you've just got cast in.
"Somebody's always waiting in the wings, who is just probably as good if not better than you.
"It keeps you honest, it keeps you humble, knowing that you can always be replaced."
Fun Home will be staged from November 10 to 27 at the Carlos P. Romulo Auditorium in RCBC Plaza.