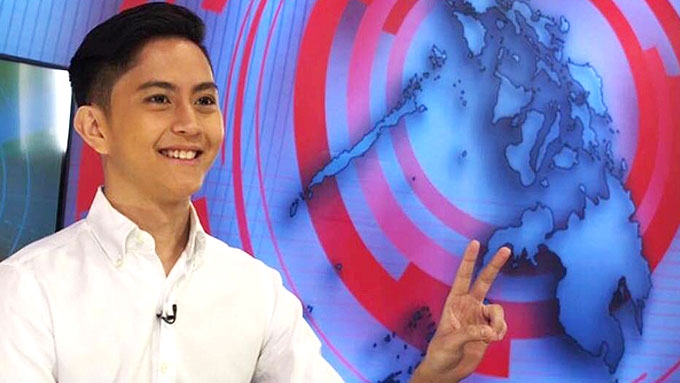 IMAGE Sandro Marcos's Facebook
---
All it took was peace sign Twitter post for Sandro Marcos to make waves on Twitterverse once again.
The 22-year-old son of former Senator Bongbong Marcos was plagued with negative feedback as he expressed his elation over the Supreme Court's favorable ruling on the late dictator and President Ferdinand Marcos's burial at the Libingan ng mga Bayani.
While Sandro's Twitter status was simply a peace sign emoji, netizens noted that it is the trademark hand gesture of his grandfather, late President Marcos.
Netizens, who strongly oppose the Marcos burial, criticized Sandro for being "blinded, shameless, and insensitive" of the plight of human rights victims during martial-law era.
.@sandromarcos7 WE WILL MISS YOU SANDRO! MAGBAON KA NG IBANG NINAKAW NG PAMILYA MO KAPAG NILIBING KA NA RIN.

— Karl Molina (@KBOMolina) November 8, 2016
@sandromarcos7 Do you really just live life without ever acknowledging the atrocities that your family brought upon this country?

— Paula ? (@paularrbear) November 8, 2016
Other angry netizens even brought up Sandro's previous social media blunders, including the news about him shading two presidential candidates on his ballot during the May 9 election.
Another netizen took a jab at Sandro by reminding him of his wrong use of "in the long term, at least for now" in a previous Twitter status.
ADVERTISEMENT - CONTINUE READING BELOW
Meanwhile, Teddy Locsin Jr. defended Sandro against bashers, insisting that the 22-year-old's peace sign Twitter post is an expression of his love and respect to his family.