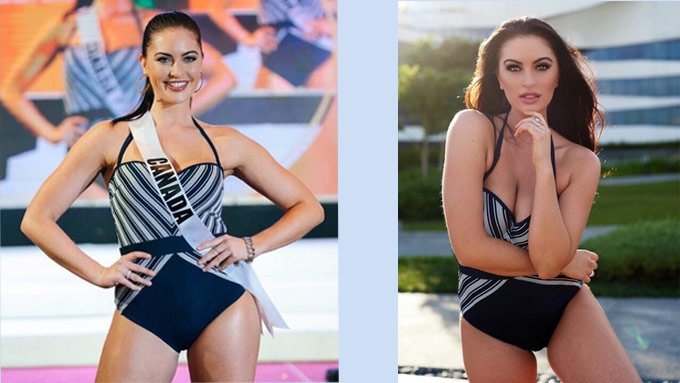 IMAGE @sierabearchell on Instagram
---
Miss Universe Canada Siera Bearchell was overwhelmed by the warm welcome of the Filipinos.
On Instagram, she remarked yesterday, January 18, "I was in tears several times today due to the joy and excitement the people here have for Miss Universe."
The 23-year-old beauty, who finished first runner-up in Miss Supranational 2015, is an entrepreneur and a law school student.
One of her recent posts caught the attention of the netizens.
It was about her weight.
She wrote, "I was recently asked, 'What happened to you? Why have you gained weight? You are losing points'
"This was a reference to my body, of course."
But instead of getting ruffled by the comment, she "gained a whole new side of life."
Miss Canada wrote, "While I am first to say I am not as lean as I was when I was 16, 20, or even last year, but I am more confident, capable, wise, humble and passionate than ever before.
ADVERTISEMENT - CONTINUE READING BELOW
"As soon as I started to love who I was rather than always trying to fit what I thought society wanted me to be, I gained a whole new side of life."
This positive attitude has been one of her strengths during the competition.
She also hoped to show "the side of life that is so rare to find: self-worth and self-love."
She says her last sentence goes to all women overly concerned about their flaws.

"We always focus on the things we wish we could change rather than loving everything we are."
We think Miss Canada has just won plus points for her take on body diversity!