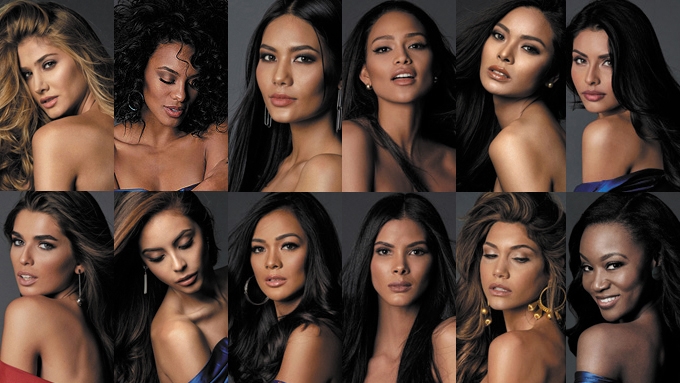 IMAGE Images from Miss Universe Organization (www.missuniverse.com)
---
It's Miss Universe season once again!
Before the grand coronation on January 30, at 8 A.M. (Philippine time), pageant fans are itching to know who among the candidates will make it to the Top 12.
This 65th edition of the Miss Universe pageant will be held at the Mall of Asia Arena in Pasay City.
Unlike past editions of what is unarguably the most famous beauty pageant in the world, there will not be a Top 15. Only 12 finalists will be chosen for this year's preliminary elimination round.
From the 12, the list will be trimmed down to nine, then six, down to a final three, until the most deserving gets crowned Miss Universe 2016.
And as it goes every year, pageant fans, enthusiasts, and pageant authorities are bound to declare that this year's pageant is tougher than previous ones—but for good reason.
So many candidates today appeared prepared to work their way to the crown as early as the preliminary competition last January 26, thereby increasing their chances of their making it to the Top 12.
This year, the Philippine Entertainment Portal (PEP.ph) is giving its fearless prediction as to who would make it to the Top 12 during the main event.
So here they are with their glamour head shots from www.missuniverse.com:
1 - VENEZUELA (Mariam Habach)
For many years, Venezuela has proven to be a constant force to be reckoned with during Miss Universe pageants. And Mariam seems to be living up to her country's legacy.
Even during the events leading to the preliminary competition, the 20-year-old Dentistry student stood out from her fellow contestants because of her stunning stage presence.
She even won two special awards in two pre-pageant events: the Flawless of the Universe special award in Cebu last January 17, and the Phoenix award at the Davao fashion show two days later.
ADVERTISEMENT - CONTINUE READING BELOW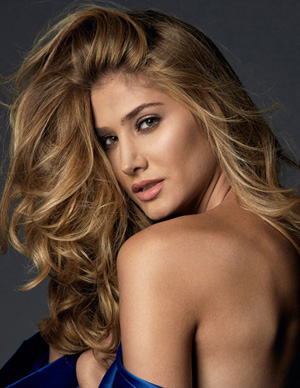 2 - BRAZIL (Raissa Santana)
This 21-year-old Marketing graduate knows how to make heads turn and exudes class and appeal.
For one, it's not often that you see a Miss Universe candidate bold enough to flaunt her big head of curly hair.
And she wore it plain and straight during some pre-pageant events, aptly showcasing her stylistic versatility.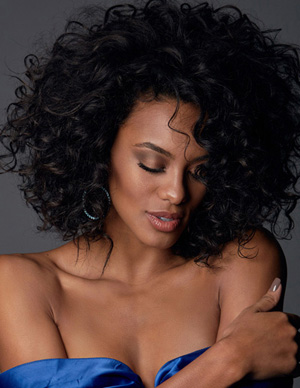 3 - THAILAND (Chalita Suansane)
Everybody is raving about this Thai beauty.
Since day one, this 22-year-old Microbiology student from Mahasarakham University made quite an impression.
Her entrance was certainly one to impress: she arrived in the country wearing a Barong-inspired outfit, while surrounded by her 17-piece luggage—a record feat among all 86 candidates.
While some may call it overkill, her fashion armada clearly states how well-armed she will be for this battle.
With her spunk and panache, she can definitely outshine and outsmart her competitors.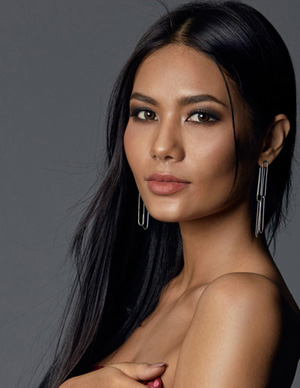 4 - COLOMBIA (Andrea Tovar)
Another threat to her fellow contestants, this 23-year-old Latina with her Industrial Design and Photo Production degrees exudes her "fight to win" attitude and has come to the competition undoubtedly prepared.
Many had mixed feelings about her gown during the preliminary competition. However, there is no doubt that she remains one of pageant's strongest contenders.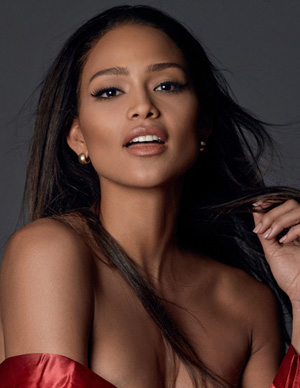 5 - PHILIPPINES (Maxine Medina)
Despite her home-court advantage, Maxine has gone through a gauntlet of challenges, including her fair share of social media bashers.
And despite all these setbacks, this 26-year-old professional model has proven why she deserves a spot in the Top 12: she has remained consistently good in all her performances on and off stage.
Unlike her peers who seem to be buckling under pressure, Maxine seems to be enjoying every minute of this pageant.
ADVERTISEMENT - CONTINUE READING BELOW
Though critics have bashed her for her communication skills, Maxine doesn't see this is a deterrent, and is dead set on proving all her detractors wrong.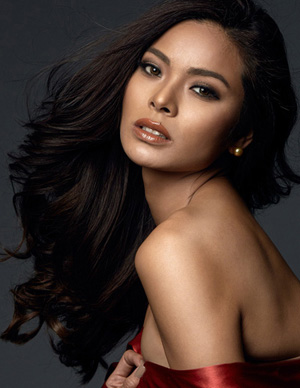 6 - MEXICO (Kristal Silva)
This 24-year-old Mexican lass knows her game. She is appealing, confident, and you do not want to take your eyes off her the moment she's on the stage.
During the prelims, she was both graceful and fierce—a deadly surefire tandem for victory.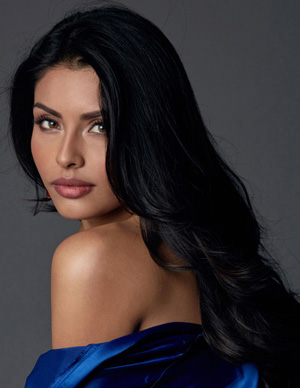 7 - ARGENTINA (Estefania Bernal)
She was not among the popular candidates on social media, but many enthusiasts and pageant authorities have seen the potential of this 21-year-old Latina model.
During the prelims, she seemed to effortlessly light up the screen because of the gracefulness of her body and the beauty and sensuous quality of her face.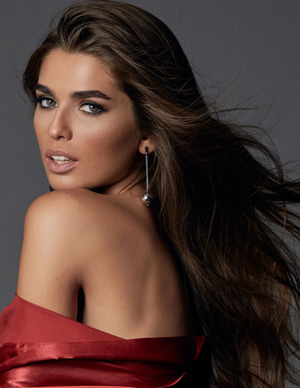 8 - PUERTO RICO (Brenda Jimenez)
She has the makings of a true beauty queen: a good mix of beauty and brains.
The stunning 23-year-old beauty queen is a Biology and Psychology Honors Student at the University of Puerto Rico.
Though not quite as popular as other contestants, she proved her mettle during the preliminary competition. She's got the looks and moves of a potential winner.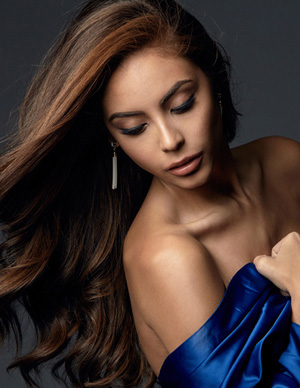 9 - INDONESIA (Kezia Warouw)
Another Asian front-runner to the Miss Universe crown. Her uncanny charm easily draws people around her, and she seems to float in the air when she walks.
It won't be surprising if this 25-year-old Informatics Engineering degree holder lands a spot in the Top 12.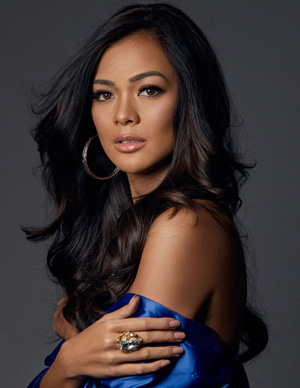 10 - PANAMA (Keity Drennam)
When you see her onstage, you will know that she has what it takes to be a beauty queen–which is not surprising at all.
ADVERTISEMENT - CONTINUE READING BELOW
A veteran when it comes to beauty pageants, Miss Panama, 26, is a former Miss International Panama 2011 contestant and competed in Miss Panama where she won the title of Virreina Panama in 2011.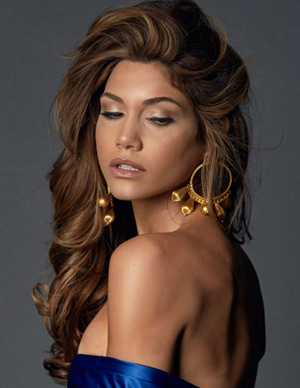 11 - DOMINICAN REPUBLIC (Sal Garcia)
A simple farm girl who went on to become a model, Miss Dominican Republic Sal Garcia, 24, is a cut above the rest with her statuesque physique when she's onstage.
She is striking and has finesse, giving you the impression of a live Barbie doll with black hair. She wowed pageant watchers during the preliminary competition.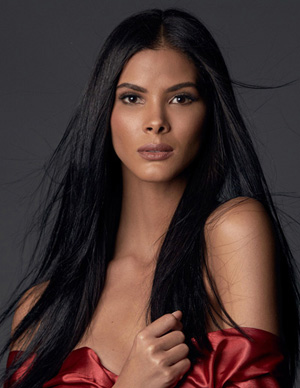 12 - USA (Deshauna Barber)
She immediately makes an impression because of her confidence. And why not?
This 27-year-old dusky beauty, who is also a US Army Reserve lieutenant and information technology analyst, became Miss Universe 2015 Pia Wurtzbach's best friend and roommate in New York last year.
With her smarts, beauty and candor, she can easily win the hearts and minds of the judges during the pageant finals.