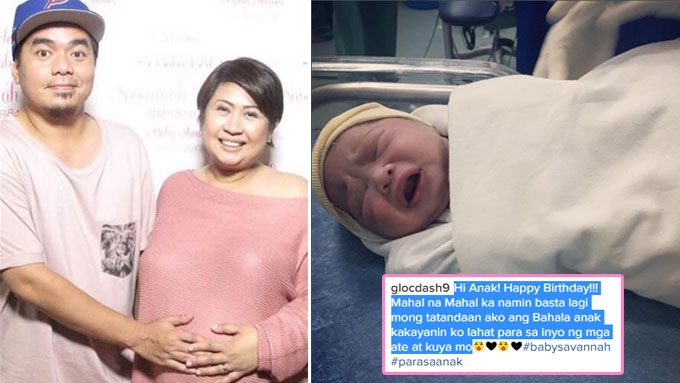 IMAGE Instagram photo of Gloc-9
---
Gloc-9 and his wife Thea Pollisco welcome their third child, Savannah.
On his Instagram account yesterday, March 13, the award-winning Filipino rapper posted a photo of his daughter with this greeting: "Happy birthday!!!"
He also said, "Mahal na Mahal ka namin basta lagi mong tatandaan ako ang Bahala anak kakayanin ko lahat para sa inyo ng mga ate at kuya mo."
Gloc-9 and his wife already has a twin named Sean Daniel and Danielle Shaun.
Thea also posted a touching message for their twins before she gave birth to Baby Savannah.
She said, "As an oldest child myself, I know firsthand how different everything is going to be for you. but I can tell you without a doubt—you are about to receive the greatest gift your dad and I could ever give you.
"So bear with mom and dad over the next few months, shaun and daniel.
"This 'parents of three' thing will be new to us.
"We may not always do things right. We may not give you the attention you deserve—your baby sister will just need us a bit more for a little while.
"Please know that we love you so, so much, and your baby sister won't change that – if anything we'll love you more."