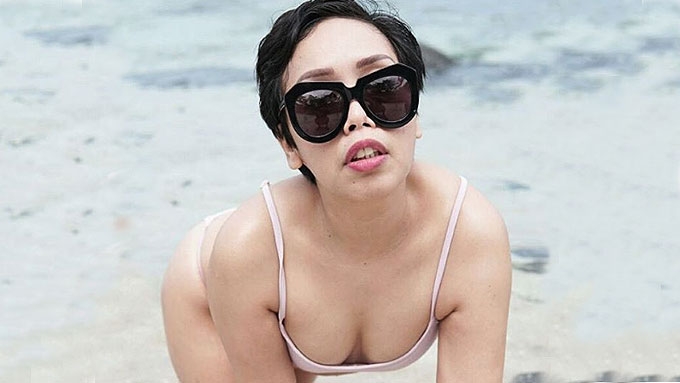 IMAGE Instagram @iammajasalvador
---
Kakai Bautista took to Instagram to show what seems to be her unedited bikini photo with a lengthy caption aimed at her bashers.
The comedienne-singer wrote that she is a "hall of famer" when it comes to being bashed because of her physical appearance.
But she stressed that she is proud of her curves—flaws and all.
Kakai's Instagram caption read: "I love my curves. It means happiness to me. A proof that I have enjoyed all the food I wanted to eat, My tummy and heart are happy.
"I pity those body shame people in Social Media, In public. Those who bash other people because of their looks.
"Oh well I am hallFamer. I make them happy but I PITY them."
Kakai refused to be affected by negative feedback from people who don't really know her.
The 38-year-old actress further wrote, "When they don't see beauty in others, they don't see Beauty in Them.
ADVERTISEMENT - CONTINUE READING BELOW
"They are not my people. I have no room for those kind.
"I love myself the way that MY people are Loving it. We live by gratefulness."
At the latter part of her message, Cacai reiterated the importance of embracing one's strengths and weaknesses.
"We all stay and stand for Love.
"begin with yourself by appreciating you, because there is NO 'WE' without 'YOU.'"