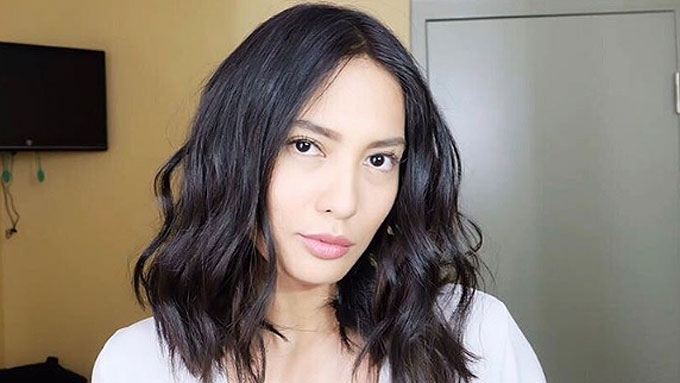 IMAGE Instagram photo of Isabelle Daza
---
"Dense" and "insensitive."
These were the words used by some netizens to describe Isabelle Daza's Instagram story, where she mentioned about the hunger-plagued children in Africa.
Last Saturday, April 8, the Tubig at Langis actress posted on her IG story a photo of her wearing a hat with this caption: "Buy this hat for my Africa looks or FEED children in Africa for the same price?"
Hunger and malnutrition, especially among kids, are major issues in Africa.
Isabelle and husband Adrien Semblat are currently in Africa for a vacation.
On her post, Isabelle also wrote: "What would Angelina Jolie do?"
Isabelle referred to the Hollywood actress and humanitarian, who was appointed as Goodwill Ambassador for the United Nations High Commissioner for Refugees (UNHCR) in April 2012.
Although the post has been deleted, netizens who saw the screenshot of it called her out for being "dense" and "insensitive."
Here are some of the netizens' reaction to Isabelle's IG story:
ADVERTISEMENT - CONTINUE READING BELOW
What would Angelina do? She'd do both bec she can afford both. But she won't be an asshole by posting about her contemplation @isabelledaza

— Sandro Marudo (@kaeofficial) April 9, 2017
Isabelle Daza is the living proof na you can't have it all. Maganda at sexy ka nga, racist at shameless Marcos apologist ka naman

— Red (@jaredlacaran) April 9, 2017
Sobrang weird ni Isabelle Daza like mars totoo ka ba do you hear yourself when you talk

— Pilar Patrice (@patricecinnamon) April 10, 2017
She's a spoiled privileged rich kid who has NO problem reminding us normal folks, that we can't sit with her. @isabelledaza #whoops

— Barky Flores (@barkyflores) April 10, 2017
While most of the netizens did not like Isabelle's post, there were some who said that it's a non-issue.
i don't see the big deal. people take everything so seriously these days. it's her instagram. her money. @isabelledaza

— R. (@reesemojica) April 10, 2017
"I AM SORRY." Later on, Isabelle explained her post by sending a private message to a netizen who posted a comment on her Instagram.
The actress said, "Sorry if I offended you it actually didn't translate the way it did in my head. But I realized that after and I deleted it."
In another IG story post, Isabelle also admitted to being insensitive on her previous post.
She said, "Hi guys I just wanted to apologize for the previous IG story post on Africa vs hats.
"It didn't come off the way I played it in my head—it was insensitive and offensive.
"I take full responsibility for my actions. It was a lapse of judgement and I appreciate the feedback from you guys.
"Moving forward I will be more mindful of what I post. Again, I am sorry."
ADVERTISEMENT - CONTINUE READING BELOW