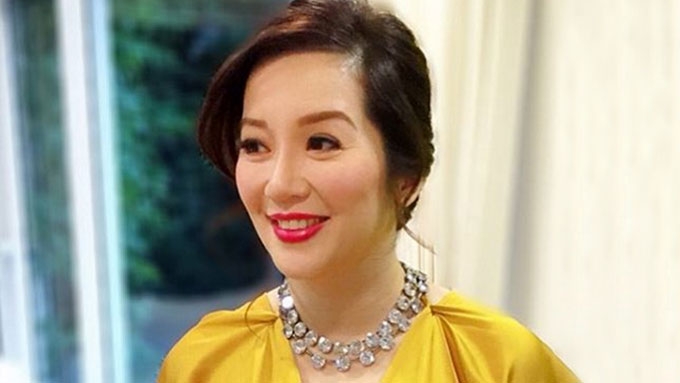 IMAGE Instagram @krisaquino
---
It doesn't take a genius to see why all of Manila is speculating that Queen of All Media Kris Aquino may be in the movie version of Kevin Kwan's best-selling novel Crazy Rich Asians.
Apart from local print-and-digital media putting it out there, citing unnamed sources, and apart from Kris's followers picking up crazy clues from her own Instagram posts, it is easy enough to see that the 46-year-old Kris can fit the bill of a crazy-rich Asian.
She is living the life of one.
Number one: Kris does come from one of the country's most prominent political families, with not one but two members of her family—her mother and her brother—getting elected president of the land. As far as being in the elite circle goes, Kris is a shoo-in.
Number two: Thanks to more than two decades of being a certified celebrity, much of that as an A-lister, Kris does have tens of millions of her own tucked away. Even setting aside 2016, which was a very bad year for her money-wise, she still holds the record of being named one of the top taxpayers of the land several years running.
ADVERTISEMENT - CONTINUE READING BELOW
Number three: She is a fashionista, with the kind of wardrobe that can rival that of Kwan's super-elite characters who gad about garbed in top-of-the-line designer brands.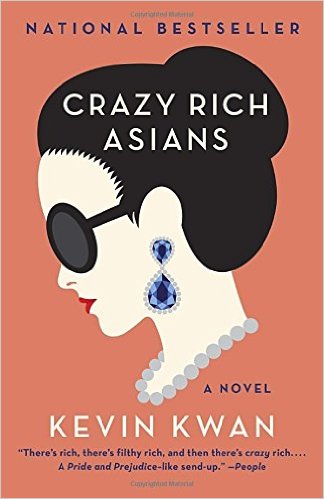 See how easy it is to make the speculation?
Kris did talk about having an "international project" and a "Hollywood agent." From there, she couldn't stop the wild guesses from repeating themselves and multiplying. 
ADVERTISEMENT - CONTINUE READING BELOW
What's interesting to ask is—if indeed Kris is in Crazy Rich Asians—which role did she land in the end?
First, let us discount the roles already taken.

CONFIRMED CRAZY RICH ASIANS CAST. Jon Chu, who directs the movie version of Crazy Rich Asians, has already announced the lead stars of the film.
New York-based actress Constance Wu is playing the role of Rachel Chu, a New York University economics professor, whose boyfriend will unexpectedly give her access to the world of super-elite families in Singapore.
Singapore-based TV host Henry Golding is playing the role of Nicholas "Nick" Young, an NYU history professor, whose modest lifestyle away from home hides the fact that he comes from an extremely wealthy, old-money family in Singapore.
Crouching Tiger actress Michelle Yeoh is playing the role of Eleanor Young, Nicholas's formidable mom who takes an instant dislike of his "American-born Chinese" girlfriend.
London-based actress Gemma Chan is Astrid Teo, Nicholas's cousin, whose family is way richer than the Youngs and is called "the goddess" because of her beauty, class, and style.
ADVERTISEMENT - CONTINUE READING BELOW
Ex Machina actress Sonoya Mizuno is Araminta Lee, the bride-to-be of Nicholas's equally wealthy bestfriend Colin Khoo.
Below is a recent photo of Crazy Rich Asians director Jon Chu with Constance and Gemma:
WHAT MAY BE KRIS'S ROLE? Where will Kris possibly fit in this story about Asian families so ultra rich nobody knows about them?
After reading the book, here are the Philippine Entertainment Portal's (PEP.ph) best bets:
The Sultana. She is a Malay princess, who is one of the VIP guests in Colin Khoo and Araminta Lee's wedding, also known as the "the social event of the year."
The sultana catches the attention of a fellow guest, who unabashedly admires her diamond brooch that is "bigger than a golf ball."
In the novel, author Kevin Kwan leaves no doubt about the sultana's wealth, saying she "began to wiggle off one of the three humongous diamond rings on her left hand" and handed it as a gift to the awed guest she just met.
ADVERTISEMENT - CONTINUE READING BELOW
(With Kris's love of couture and reverential respect for genuine jewelry, she will surely enjoy playing the sultana to the hilt!)

Go Peik Ling. She is the fabulously rich Stanford-schooled Singaporean best friend of Rachel Chu.
She gives Rachel a much-needed boost of confidence when Rachel, through boyfriend Nicholas, gains entry into the world of super-rich Asian families.
ADVERTISEMENT - CONTINUE READING BELOW
It is Peik Ling who "spends thousands of dollars" in one swipe of her AMEX card to provide Rachel a new wardrobe fit for her new surroundings.
(Apart from being rich and well-educated herself, Kris is known for spending on friends and colleagues who she has treated to trips out of the country.)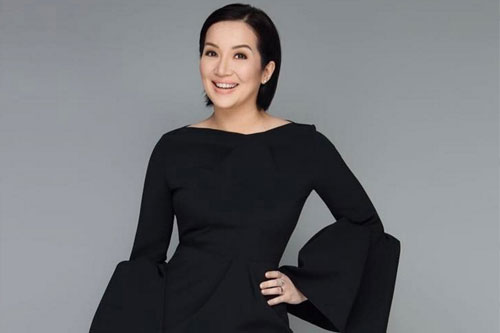 ADVERTISEMENT - CONTINUE READING BELOW
Cassandra Shang. Aptly nicknamed "Radio One Asia," she is Nicholas's big-mouthed second cousin who is dead accurate when it comes to the hottest scoops about their kind.
Talking about Rachel, Cassandra is quoted as saying, "I have it on good authority that she's one of the Chu girls. You know, of the Taipei Plastics Chus. Not exactly old money, but at least they are one of the most solid families in Taiwan."
(Kris hasn't earned the country's "Queen of Talk" title for nothing. It's easy to imagine Kris dishing out the latest in society gossip, whether on or off cam.)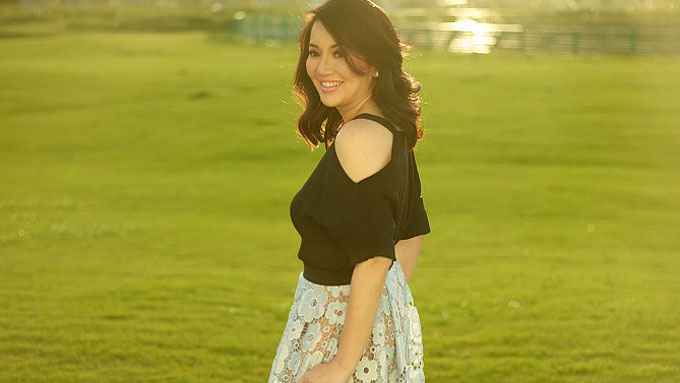 ADVERTISEMENT - CONTINUE READING BELOW
So PEPsters, can you imagine Krissy in any of these three roles? If you've also read the novel Crazy Rich Asians, let us know what you think!
---
Stories We Are Tracking
---