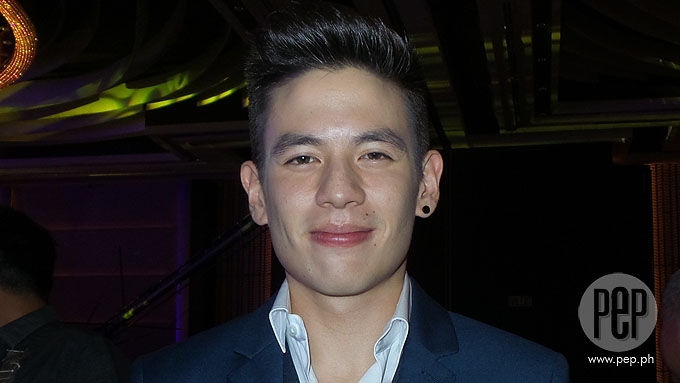 IMAGE Arniel Serato
---
Jake Ejercito's original plan was to leave unanswered the latest statements coming from Andi Eigenmann, where Andi accused him and his family of seeing her as nothing but "basura."
Yesterday, April 21, when PEP.ph (Philippine Entertainment Portal) asked Jake for a response, his first reply by text messaging had been, "Di na muna ako sasagot. Thank you for reaching out."
---
Stories We Are Tracking
---
But by Saturday evening, April 22, Jake's lawyer, Ferdinand Topacio, sent PEP an official statement coming from the son of Manila City Mayor Joseph Estrada.
According to this statement, Jake had originally chosen to stay silent on the issue of his court petition for joint custody, but that things changed for him after Andi posted her tirades against his family on social media. 
"In spite of the slanderous claims made by some," the statement read, "I have relatively kept my peace since I filed for JOINT custody of Ellie.
"But in recent days, one in particular has been overgeneralising to the point of dragging my entire family into the issue."
Following this, Jake also asked Andi to spare his family and to keep her ire on him instead.  
The statement went on, "I now kindly request her to focus her tirades on me as I will not allow myself to be used as a publicity pawn against my family.
"Moreover, I will not let my family be incessantly used in someone's apparent pursuit to play victim.
"My family and I have reached out to you numerous times and in countless ways."
Saying that his concern was for the welfare of their child, he also asked Andi to stick to the issue of his paternity rights. 
In his words, "Please stop making it seem otherwise and leave them out of this.
"Besides, this is about my rights as a father who is already making up for so much lost time. Please stop making it about you.
ADVERTISEMENT - CONTINUE READING BELOW
"I hope this will be the last time I will feel the need to comment on anything related to the petition as I seek for its speedy and amicable resolution.
"Let us have faith in our justice system and allow the case to take its proper course."
In an earlier interview with PEP, Andi said that Jake's court petition was uncalled for because she had never denied him visitation rights to their daughter.
She also said that Jake was just adding to her financial burden by forcing her to hire a lawyer, something she could ill afford, because she had been bringing up her daughter all on her own.
Meantime, she said, it was no big deal for Jake, whose family was "very" rich and on whom Jake leaned for everything.
PEP remains open to any statement Andi may wish to make on this latest statement from Jake.