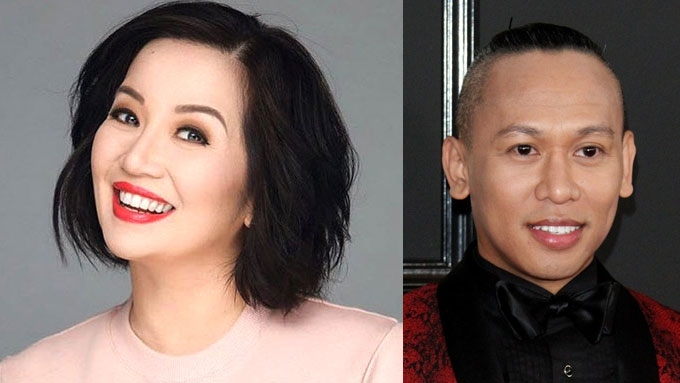 IMAGE Instagram @krisaquino / Jhett Tolentino's Facebook
---
"I couldn't think of anyone else than Kris Aquino."
These were the words of Jhett Tolentino, the Tony and Grammy award-winning Broadway producer who, according to Kris herself, paved the way for her audition for a role that she eventually got in a still-unofficially named Hollywood film.
Speaking to PEP.ph (Philippine Entertainment Portal), Jhett confirmed Kris's account of how she managed what she had referred to in her Instagram posts as "participation" in an "international project."  
The New York-based Broadway producer related, "When Chris Lee reached out to me asking for recommendations for an actress in the Philippines who fits the role, I asked him for more details since I'm not familiar with the movie.
"He gave me more information…
"With what the role asks for, I told Chris Lee to give me a few hours to contact Kris Aquino."
PEP had a chat with Jhett in an exclusive exchange of Facebook messages last Sunday, April 23.
Kris, in her April 16 Instagram post, revealed that it was Jhett who recommended her to Chris Lee, a Filipino-Chinese-American agent, who knew about a casting call for a "big Hollywood studio movie."
Then on April 18, a day after her arrival in Los Angeles, Kris announced that her Hollywood agent, Chris Lee of East West Artists talent management company, is officially in charge of all her acting projects abroad. 
That same day, the Queen of All Media vowed to "work in silence" and refrain from mentioning the title of her Hollywood stint until she receives a go signal from Chris.  
ADVERTISEMENT - CONTINUE READING BELOW
Jhett, for his part, also refused to give away the title of the movie Kris is in "until the release comes from the film production company itself." 
MESSAGING KRIS. But the Broadway producer eventually agreed to let PEP in on his encounter with Kris. 
He explained the sense of "urgency" in tapping Kris for the casting call as the film is scheduled to start shooting "next month" and the "casting directors wanted the role filled in."
While he personally did not know Kris, Jhett was able to reach the 46-year-old TV host/actress through two intermediaries.
"I've never met Kris Aquino, but I know of her. Who doesn't?" the Broadway producer remarked. 
Kris, known to many Filipinos as the Queen of All Media, is the youngest child of the assassinated Ferdinand Marcos enemy, Senator Benigno "Ninoy" Aquino, and the late President Corazon Aquino.
She is also the youngest sister of former President Noynoy Aquino.
Reaching out to Kris through his connections, Jhett continued, "I shot a message to a common friend of ours, Congresswoman Len Alonte, to be connected with her.
"This was before my dinner with another common friend, Nene Chan, here in New York.
"She was in for her spring vacation. She visits NY regularly to catch up on Broadway.
"I asked Nene over dinner to connect me to Kris as I know she is friends with the Aquinos."
Within an hour's time, Jhett got through to Kris.
As Jhett puts it, "I went to see a show at 7 P.M.
ADVERTISEMENT - CONTINUE READING BELOW
"By the time I came out of the theatre by almost 10 P.M., I had a few messages from Kris Aquino.
"The rest is history."
Kris herself confirmed in her Instagram posts that she got a call from Jhett on March 23, shot her audition reel on March 25, and met with her Hollywood agent in Los Angeles on April 18 (Philippine Time). 
---
Stories We Are Tracking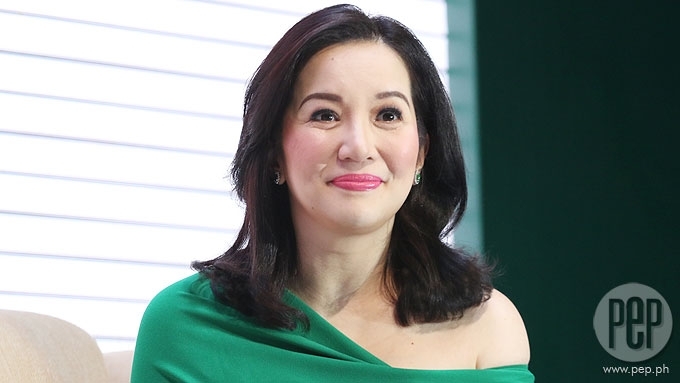 Kris Aquino all set to sign contract for a Hollywood movie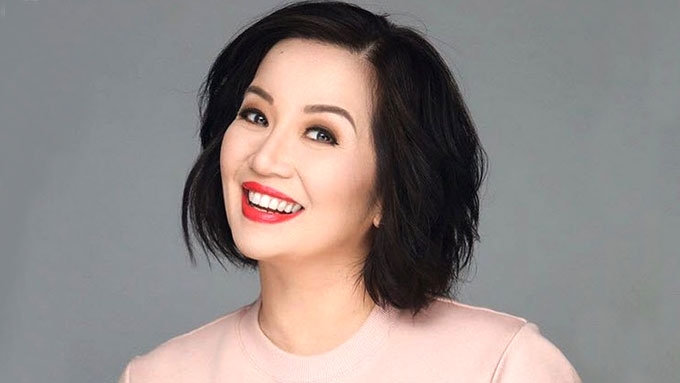 Kris Aquino hints at good news after career roadblocks
---
At one point, PEP asked Jhett about her impression of the Queen of All Media.
He answered, "Kris knows what she wants. And she knows how to market herself.
"Her audition tape was well-produced. Hence the result." 
INVITATION FROM KRIS. Last April 19, "Scenes in The City" entertainment columnist Bradford Adkins wrote, in a Filipino community-based San Francisco broadsheet, that Kris wanted to meet Jhett around the time she flew to Los Angeles to meet her Hollywood agent in person. 
An excerpt from the article read, "Kris even offered to generously pay for Jhett's airfare and first class hotel all the way from New York. 
"Unfortunately, Jhett has to decline Kris' invitation due to his busy schedule.
"To him, it is more important that Kris gets it and seals the deal and savor all the glory. 
"He chose to maintain a low profile and concentrate more on the results.'"  
A New York-based theater producer, Jhett co-produced Broadway musicals A Gentleman's Guide to Love and Murder and A Raisin in The Sun, which won Tony Awards for Best Musical and Best Revival of a Play, respectively, in 2014. 
The Iloilo-born producer also co-produced the Broadway musical The Color Purple, which earned Best Musical Theater Album at the Grammy Awards in LA last February, as well as Best Revival of A Musical at the Tony Awards in 2016. 
ADVERTISEMENT - CONTINUE READING BELOW
CRAZY RICH ASIANS? At this writing, Kris has continued to "obey" her LA-based agent's instruction not to say a word about her Hollywood stint. 
But even with Kris's vow of temporary "silence" ongoing, her followers could not be stopped from picking up clues from her previous Instagram posts.
And their conclusion has been that Kris will be in the movie version of Kevin Kwan's best-selling novel Crazy Rich Asians.
Netizens also noted that the author himself followed Kris on Instagram last April 12.
---
Stories We Are Tracking
---
In the meantime, Kevin has announced on his Instagram the latest addition to the cast of Warner Bros.' movie adaption of Crazy Rich Asians.