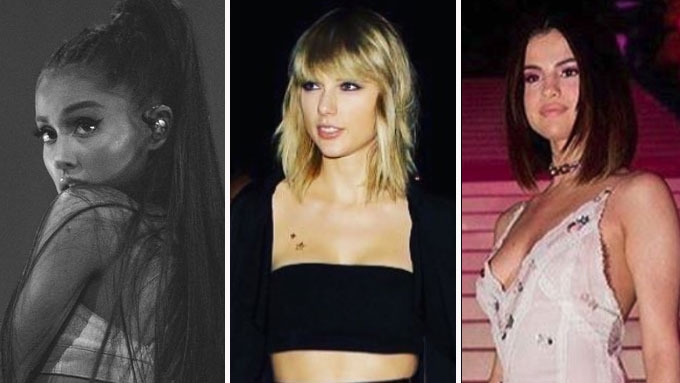 IMAGE Instagram @arianagrande @taylorswift @selenagomez
---
At least 22 people are dead and around 59 were injured following an explosion that rocked the Manchester Arena, moments after singer Ariana Grande's concert concluded, Monday night, May 22 (U.K. Time).
According to CNN's report, Manchester Police Chief Constable Ian Hopkins was quoted as saying that the authorities are treating the blast as a "terrorist attack" until they gather further information.
Latest reports cited that a suicide bomber may have been responsible for the Manchester blast.
Witness accounts said that the blast took place outside Manchester Arena at 10:45 P.M., just as mostly young concert-goers were leaving the venue.
Ariana—who was able to leave the venue safely—finally tweeted and wrote that she felt "broken" by what happened right after her concert.
broken.
from the bottom of my heart, i am so so sorry. i don't have words.

— Ariana Grande (@ArianaGrande) May 23, 2017
Ariana's fellow singers Taylor Swift, Selena Gomez, Joe Jonas, Christina Aguilera, and Shawn Mendes also offered prayers for all those who died in the Manchester blast.
ADVERTISEMENT - CONTINUE READING BELOW
My thoughts, prayers and tears for all those affected by the Manchester tragedy tonight. I'm sending all my love.

— Taylor Swift (@taylorswift13) May 23, 2017
My thoughts and prayers go out to everyone affected in Manchester.

— Selena Gomez (@selenagomez) May 23, 2017
Devastated by the news of what happened in Manchester at @arianagrande's concert. Sending my thoughts and prayers to everyone affected.

— Christina Aguilera (@xtina) May 23, 2017
I'm devastated to hear about the tragedy in Manchester tonight. My thoughts and prayers are with the victims and their families

— J O E J O N A S (@joejonas) May 23, 2017
I am truly so sorry about what has happened in Manchester tonight. Unthinkable events. All my love to the families affected.

— Shawn Mendes (@ShawnMendes) May 23, 2017
Even Hollywood stars Anna Kendrick, Mark Pellegrino, Khloe Kardashian, and Robbie Kay were saddened by the incident.
Absolutely gut wrenching. God bless the people of Manchester offering rooms and rides tonight. #roomformanchester

— Anna Kendrick (@AnnaKendrick47) May 23, 2017
My thoughts are with you Manchester. Love you.

— Mark Pellegrino (@MarkRPellegrino) May 23, 2017
God bless everyone who was at Ariana's concert! My prayers are with you all and poor sweet Ariana! This is heartbreaking ????

— Khloé (@khloekardashian) May 23, 2017
Thoughts are with the victims in Manchester tonight. Horrific stuff.

— Robbie Kay (@RobbieKay_) May 23, 2017
Ariana, who held a concert in Manila in August 2015, will be back in the country for her Dangerous Woman concert tour, to be held at Mall of Asia Arena on August 21.