Asia's Next Top Model Cycle 5 winner Maureen Wroblewitz can't help but wax ecstatic on her Twitter account.
Earlier today, the 18-year-old stunner tweeted, "GUYS MY INSTASTORYY IM FREAKING OUT (two crying emojis)"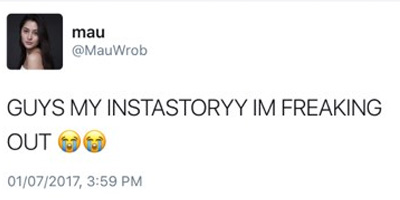 It turns out that the former supermodel and America's Next Top Model host Tyra Banks commented on one of her recent Instagram posts.
The American personality congratulated Maureen on her first magazine cover.
She wrote, "Pinoy Queen! Mama TyTy is so proud of you!"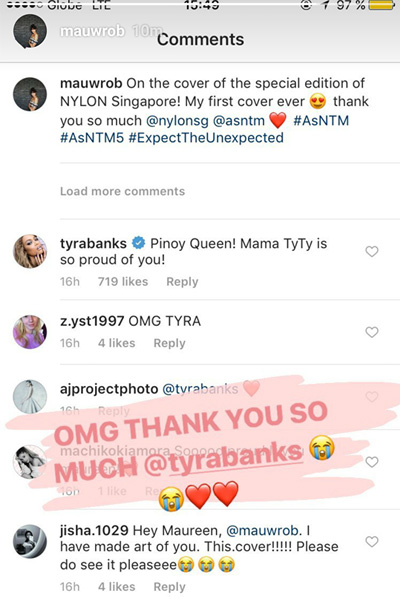 The Fil-German beauty made a stunning debut on the cover of Nylon Singapore as part of her prizes for winning the most-coveted title from the reality-modelling show.
Adele Chan, the magazine's editor-in chief, was one of the judges who picked Maureen as this year's winner.
Prior to her victory, Maureen considered herself the "least experienced," and was also the youngest and the shortest.
Part of her winning message on Instagram reads: "I still can't believe I'm saying this... but I'm Asia's Next Topmodel!
"It feels like a dream and I don't know when I'll ever realize that all this has happened to me.
"Before I entered the competition, I already doubted myself.
"I never even thought I would make it into the competition at all. But look at me now! ????
"I was constantly called 'a pretty face with no skills'.
"But little did they know, it would just make me come out stronger and better."