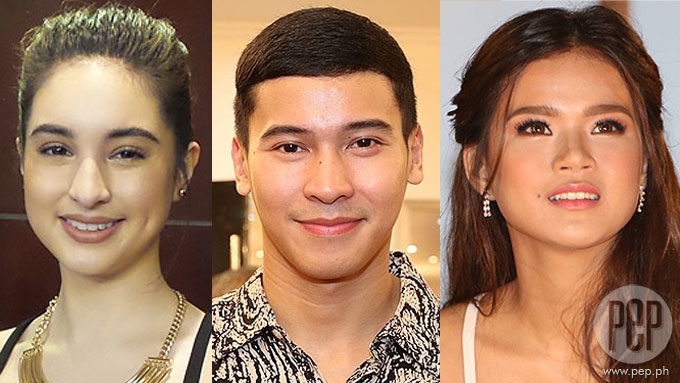 IMAGE Noel Orsal
---
A number of local celebrities have weighed in on the Land Transportation Franchising and Regulatory Board's (LTFRB) order stating that, effective July 27, drivers of ride-hailing companies will be apprehended and their cars impounded upon failure to show necessary documents for operation. 
LTFRB issued this decision after it slapped a P5-million fine against transport network companies (TNC) Uber and Grab for allowing some of their transport network vehicle service (TNVS) drivers to operate without legal permits—or what is commonly called in Pinoy slang as "colorum" public transport vehicles.
Note that the accreditation of Grab has already expired, while Uber is set to end in August.
At the same time, LTFRB has stopped issuing permits to TNVS drivers since July 21 last year.
This caused a backlash among showbiz personalities, along with hundreds of netizens, who complained about LTFRB's order amid its failure to provide safe and convenient means of public transport for daily commuters.
In a series of Twitter posts, Coleen Garcia related how TNVS has provided not just a safe public transport, but an affordable one, especially during rush hours.
Not an endorser but I've personally experienced their convenience &good service. HOW are they not safer? I don't understand. #WeWantUberGrab

— Coleen Garcia (@coleengarcia) July 17, 2017
Used to ride w drivers who didn't make me feel safe. Some were rude & obnoxious, some cat-called, some demanded more money. #WeWantUberGrab

— Coleen Garcia (@coleengarcia) July 17, 2017
In fact, I always tell the story of how I almost got kidnapped while riding a taxi alone, in the middle of EDSA. #WeWantUberGrab

— Coleen Garcia (@coleengarcia) July 17, 2017
Not generalizing all taxis & not saying that all Ü/G drivers r safe &trustworthy. All I'm saying is, pls give us the option. #WeWantUberGrab

— Coleen Garcia (@coleengarcia) July 17, 2017
Sports reporter Cesca Litton also echoed the same sentiments.
I have yet to encounter an Uber or Grab driver who asks me to add 300 pesos because "traffic dun eh".

— Francesca Litton (@CheckLit) July 17, 2017
Enchong Dee, on the other hand, alluded to possible money-making business behind LTFRB's order.
I Heart Davao star Benjamin Alves pointed that TNVS is a "safer" option for commuters. 
Yeah it isn't as safe as a taxi, bus, or jeepney. It's safer.

— BENJAMIN ALVES (@benxalves) July 17, 2017
Bloody Crayons star Maris Racal is also affected by growing concerns over fewer number of TNVS amid the impending ban against drivers without legal permits.
Sobrang importante po ng Grab saking buhay.

— Maris Racal (@MissMarisRacal) July 17, 2017
Basta ang ayoko lang sa taxi yung di ako sinusuklian. Yung thought na ayaw niya ako suklian nakakafrustrate ???? https://t.co/JkDxk0h8EG

— Maris Racal (@MissMarisRacal) July 17, 2017
Theater actor Ricci Chan, on the other hand, sarcastically congratulated the government for being "consistent" in its quest for "progress."
Bianca Gonzalez, for her part, reposted netizens' concerns over LTFRB's ongoing battle with Uber and Grab.
Alex Medina also reposted Enchong's short but strong statement against LTFRB.
Last but definitely not the least, Saab Magalona complained about LTFRB's lack of understanding over commuters's public transport concerns.  
ADVERTISEMENT - CONTINUE READING BELOW
When the government says that buses and taxis are safer than Uber and Grab, you know for a fact they don't know shit.

— Saab (@saabmagalona) July 17, 2017