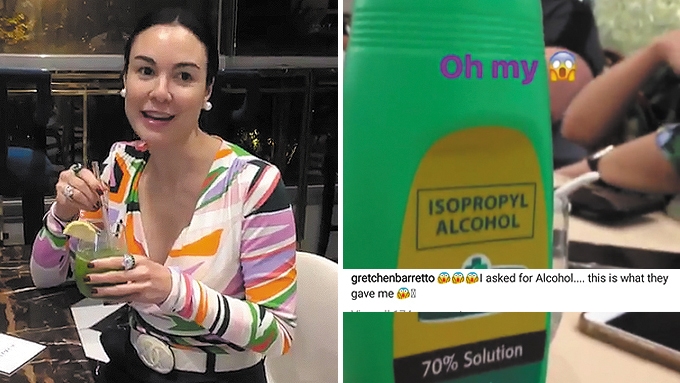 IMAGE Instagram (@gretchenbarretto)
---
Gretchen Barretto finds it so funny that she posted on Instagram an episode at a restaurant in which she asked for alcohol and was given rubbing alcohol.
But some netizens are not amused.
In her video post, Gretchen shows a close-up of a bottle of rubbing alcohol on a table in what seems to be a restaurant.
Her post indicated that she was checked in at City of Dreams in Pasay City.
Gretchen's voice can be heard explaining the story behind the bottle of rubbing alcohol.
"I asked for alcohol and look what they gave me," she guffawed.
Her companions can be heard in the background making jokes about it.
In the same video, she also displays a bottle of tequila, with the words, "This is more like it."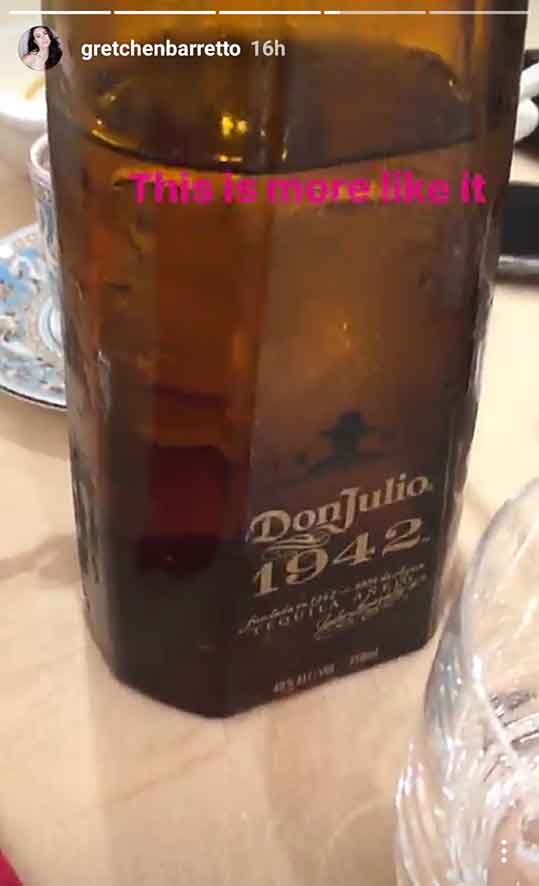 Based on the videos and the comments, it seemed Gretchen ordered "alcohol" and the attendant gave her a bottle of rubbing alcohol instead of an alcoholic drink.
MIXED REACTIONS. Gretchen's post get mixed reactions from netizens.
Some find the incident funny.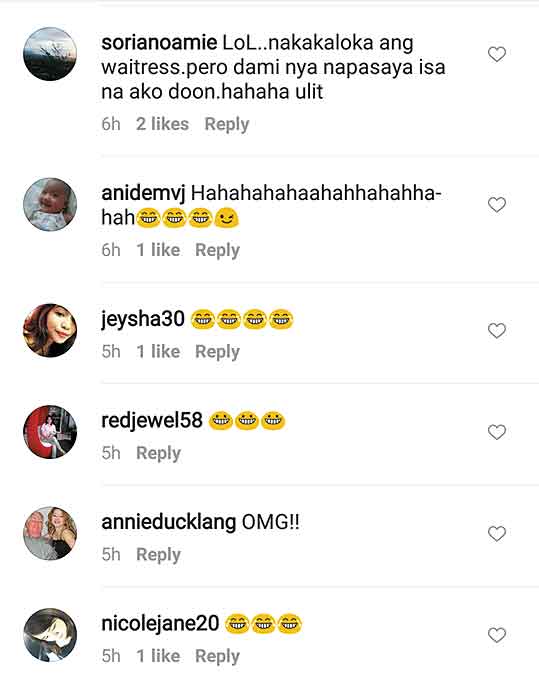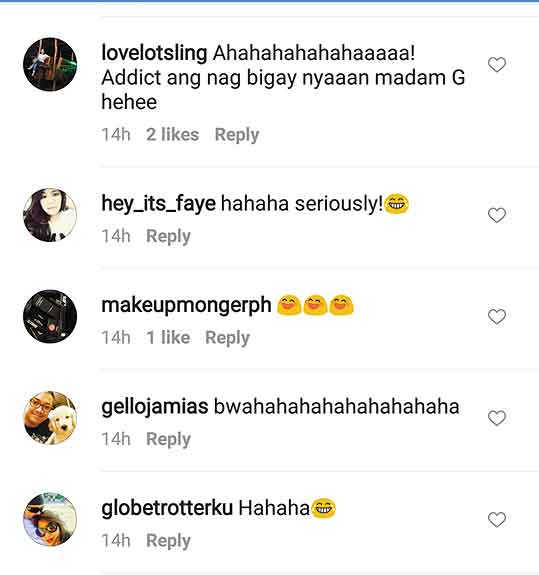 Others are miffed and calls Gretchen "mean" and "mababaw." 
They say she should have been more specific with her order.
And there are those who take the side of the attendant, saying they would have done the same thing.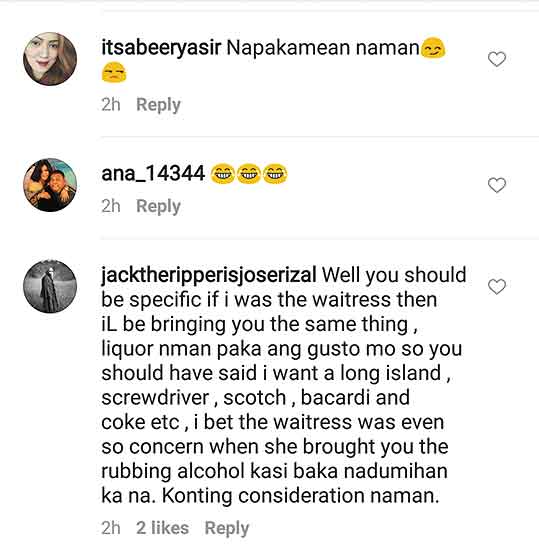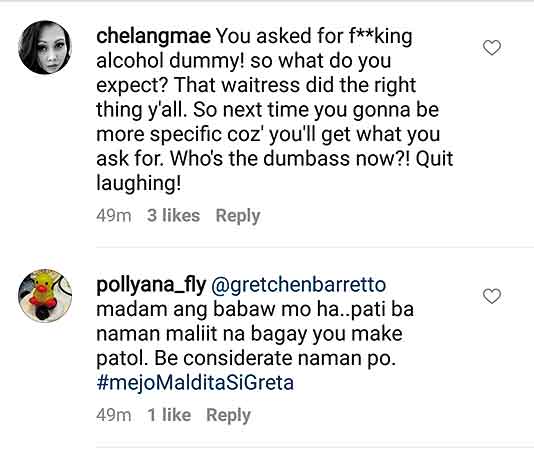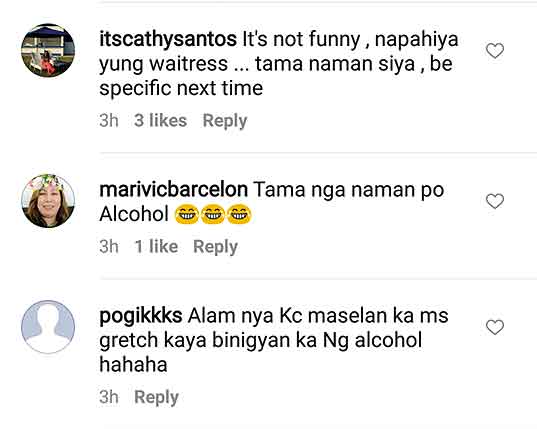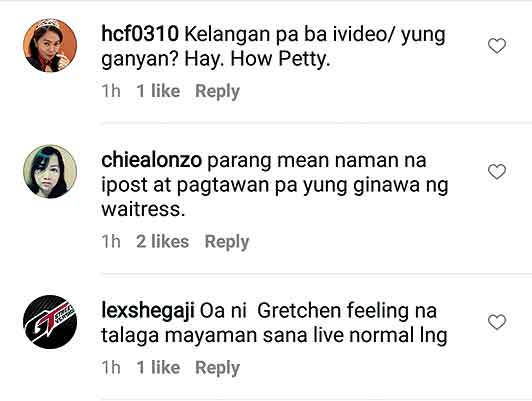 More rational netizens dismiss the incident as a case of miscommunication between Gretchen and the attendant.
But, really, what's the fuss?