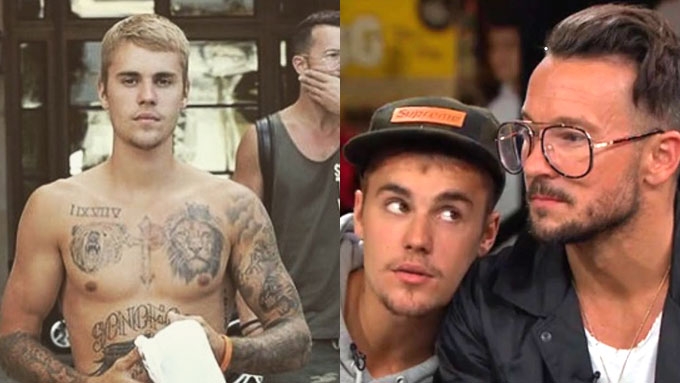 IMAGE @justinbieber Instagram
---
According to the grapevine, Justin Bieber cancelled the remainder of his Purpose concert world tour owing to his "growing faith."
But in a brief statement published on TMZ last July 26, the international singing sensation belied his cancelled tour was related to his "faith."
He said, "No. You know the reason."
In an earlier TMZ report, Justin supposedly apologized for the cancellation of his remaining 14 shows and said he has been "resting, getting some relaxation" after two years of being constantly on tour.
However, speculations have persisted, engendered by an Instagram post dated July 25 of Justin's long-time manager Scooter Braun.
Braun backed the contrite singer on his decision to cancel the tour because Justin prioritized his "soul and well-being first."
He said, "We must all respect and honor that."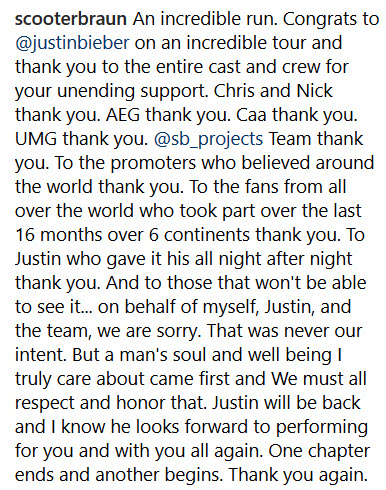 JUSTIN'S CLOSENESS TO A HILLSONG PASTOR. Further fuelling the speculation were the frequent sightings of Justin with Carl Lentz, a pastor of Hillsong Church in New York and founder of Zoe Church in Los Angeles.
ADVERTISEMENT - CONTINUE READING BELOW
A quick look at Justin and Carl's respective Instagram accounts seem to show they are really close.
Last July 14, Justin posted on Instagram a close-up shot of his face and Carl's with a caption that read: "THIS IS MY DOG TIL THE DAY I DIE .. he's the biggest Brodog, ride or die.. til the wheels fall off!! #bringsthebestoutofme"
Based on TMZ's report last July 27, unidentified sources described Carl as a "2nd father" and a "guiding presence" to Justin while the latter was on tour for the past two years.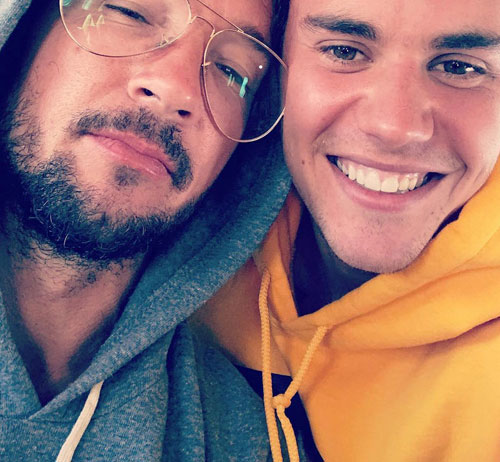 JUSTIN'S "STRONGER FAITH." As it happened, Justin joined Carl and another pastor friend Chad Veach of Hillsong Church Los Angeles at the annual Hillsong Conference, which was held in Sydney, Australia from July 10 to 13.  
In a video published on Justin's YouTube Channel, dated July 21, he spoke about how his faith has grown stronger for the past two years.
ADVERTISEMENT - CONTINUE READING BELOW
He also mentioned that it was his second time to attend the annual Hillsong Conference.
"I just think my faith grows every day. My faith is stronger than two years ago—better, stronger, wiser, kinder."
Hillsong Church, which has at least 22 churches across the globe, aims to "reach and influence the world by building a large Christ-centered and Bible-based church."
Its music ministry has also popularized different collections of praise and worship Christian songs.
Below is a screenshot of Pastor Rich Wilkerson Jr. interviewing Chad, Justin, and Carl at the Hillsong Conference in Australia: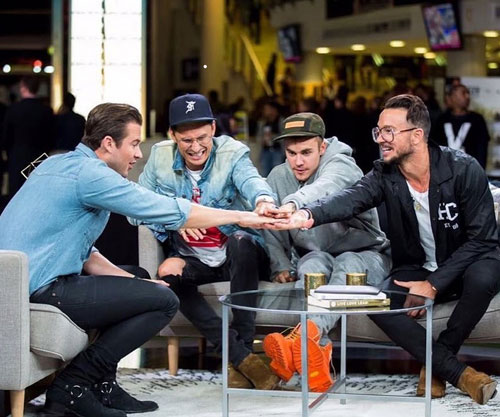 Talking about meeting other Hillsong church-goers in the conference, Justin said, "I just enjoy seeing people worship, praising God.
"Just real, authentic, you know?"
At one point during the video interview, Justin laid his head on Carl's shoulder.
This happened when the singer asked his pastor friend to address the host's question why it's important to take time to participate in the annual Hillsong Conference.
ADVERTISEMENT - CONTINUE READING BELOW
Justin even posted his captured moment with Carl in his own Instagram account last July 16.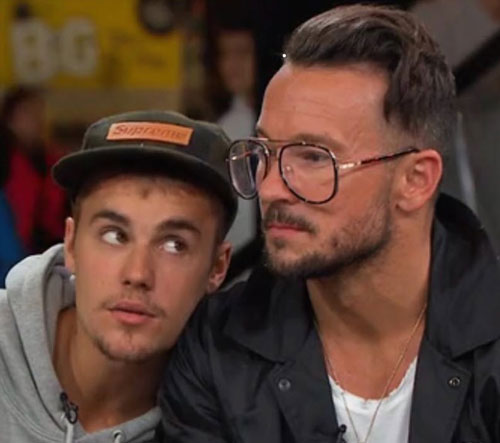 Carl's answer backing Justin's decision to nourish his "soul and well-being" echoed Braun's statement earlier.   
He said, "I think anything that you invest in, there is a return. So there's a lot of people investing in different things.
"We all chose to let's go invest in this, and our return has been supernatural. Stuff that you can't necessarily quantify. But my gosh! It changes your soul.
"So everybody's thinking about it. I would say, look at what you invest in now and what the return is.
"It [doesn't] have to be this per se, but something that build[s] your soul. But for us, it just happens to be this. We got room for anybody."
Asked to share his thoughts on the conference, Justin replied, "I just wanna love people more, I just wanna love Carl more. You're my man!"
ADVERTISEMENT - CONTINUE READING BELOW
Below is another photo of a topless Justin showing off his tats with Pastor Carl partially seen in the background: