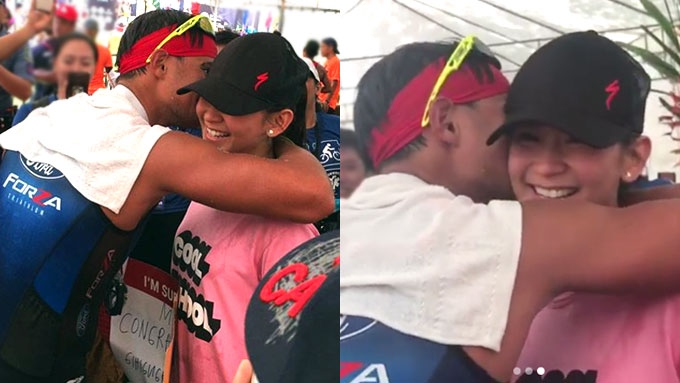 IMAGE Instagram @cebuim703 / @bidbadbawang
---
Matteo Guidicelli expressed how happy he was to see girlfriend Sarah Geronimo during the Ironman triathlon event in Mactan, Cebu, last Saturday, August 5.
In his own Instagram post today, August 7, the 27-year-old actor-triathlete described Sarah's surprise appearance in his hometown as the "best weekend" for him.
The photo also showed Matteo bonding with Sarah and his younger brother Paolo.
It was earlier reported that the Popstar Princess was seen waiting for Matteo at the finish line of the triathlon race.
Dressed in a simple shirt and pants, Sarah was holding a banner with a handwritten note that says, "Matteo Congrats my Love! Gihigugma Tika!"
---
Stories We Are Tracking
---
In a video posted by her friend Garlic Garcia, a beaming Sarah approached Matteo, saying, "Eto na! Congrats, Matteo!" 
What made it more special was when Matteo hugged the Popstar Princess the moment he saw her at the finish line.
He also gave her a sweet kiss on the cheek! 
ADVERTISEMENT - CONTINUE READING BELOW
This elicited elicited kilig cheers from the crowd surrounding the couple. 
MORE KILIG FEELS. Here's another video of Sarah and Matteo where they can be seen holding each other's hands:
While Matteo was cooling down, Sarah was seen standing by his side and making sure that he has what he needs. 
She asked him, "Okey ka lang?" 
In response, Matteo simply smiled, held her hand, and kissed it. 
Matteo and Sarah have been in a relationship for almost four years now. 
It has only been two weeks since word got out that Matteo and Sarah are planning to get married sometime this year. 
Matteo neither confirmed nor denied the issue. 
The 28-year-old singer-actress, on the other hand, clarified that she's not yet ready to tie the knot at this time. 
But she also said that she can't wait to "experience freedom" with her future husband. 
---
Stories We Are Tracking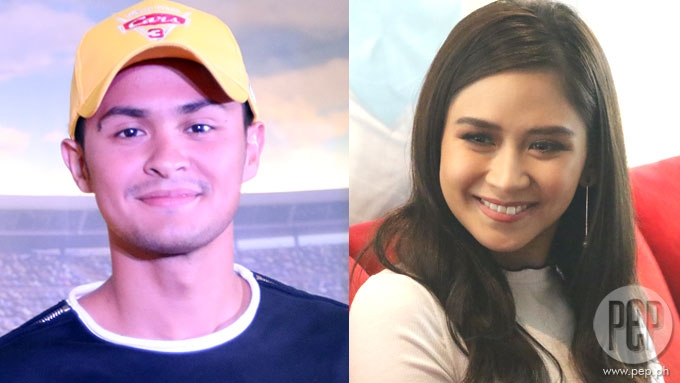 Matteo Guidicelli responds to Sarah Geronimo wedding rumors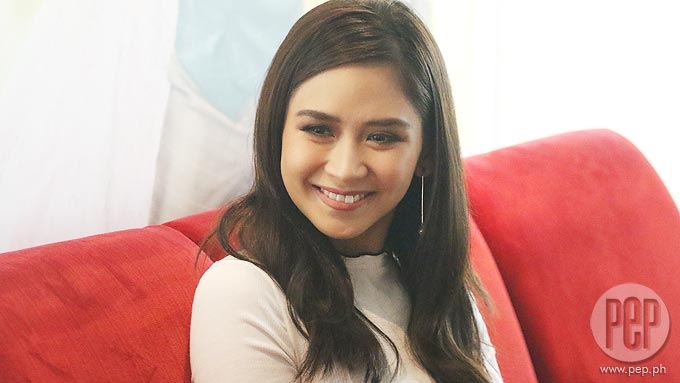 Sarah Geronimo gives warning to her future husband
---