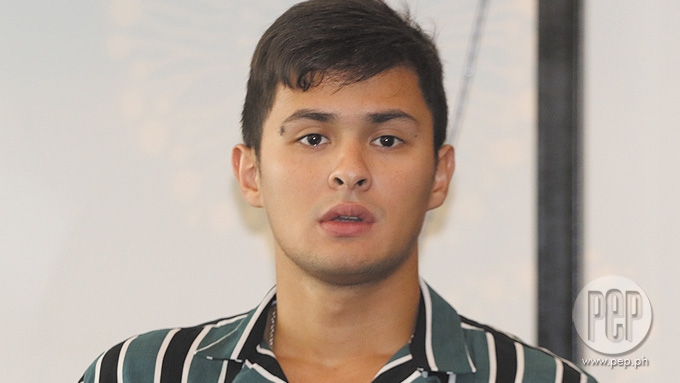 IMAGE Noel Orsal
---
Matteo Guidicelli has a message to critics who continue to doubt his intentions for girlfriend Sarah Geronimo.
At a press conference of his upcoming concert, the singer-actor addressed the issue that he and Sarah are "using each other" for publicity.
He admits that when he moves around "as Matteo," he finds that "everybody asks, 'How's Sarah?'"

Sarah is, of course, a huge concert draw both here and abroad, the star of many movie blockbusters, and a powerful TV performer.
Matteo is a steady presence on the entertainment scene, hosting on TV and bagging a few roles on TV and the movies, and is also a serious contender in triathlons and car races.
The two have fanatics rooting for them as a couple, but there are those who don't believe the two are a match.
Matteo says the public sometimes makes the mistake of seeing them as a mere love team.
Matteo stressed, "I just wanna clarify, we're never a love team.
"We don't work together, we don't want people to say, 'Ah, they're using each other.'
"Or I sing with her or ganito, or we'll do a movie together."
Matteo was interviewed by PEP.ph (Philippine Entertainment Portal) and other members of the press this Wednesday, September 13, for his upcoming concert, titled Hey Matteo.
The actor—whose entertainment career is stable but nowhere near the caliber of Sarah's—also reveals that the two of them have declined many offers to do projects together.
ADVERTISEMENT - CONTINUE READING BELOW
He says they do this to protect their relationship.  
"There are more than ten offers, so many offers that we both say 'no' to, because we wanna save our relationship.
"We know the true meaning of our relationship. It's not showbiz, it's real.
"We wanna protect that, and we wanna really save that."
DOUBTERS. There are those who question the sincerity of Matteo outright.
Matteo knows this. "Siyempre, a lot of people doubt, so I just walk away from it."
He also says that he does not try to get more media mileage by dropping Sarah's name at his press conferences.
"I'd like to explain myself.
"Because, in opportunities like this, tomorrow, the next day, people will say, 'Ah, ginagamit na naman.'
"You know, in a presscon, these things really happen, and it's a presscon, so it's natural that you talk about these things."
Indeed, even if he does not mention her, the press will always bring up Sarah's name in a Matteo presscon.
Now that he has an upcoming concert and also an album to be released, Matteo is certain that he will again be compared to Sarah, who did not get the title of Pop Princess for nothing.
But Matteo is determined to make his own mark as a musician, "Yeah, I'm trying to do my own thing.
"She's into singing... people will always compare, but I'm trying to do my own thing."
Is it a struggle to step out of the popular Sarah's shadow?
ADVERTISEMENT - CONTINUE READING BELOW
"I don't consider it as a struggle. It's a challenge," he answers.
"The challenge is be myself, try to be myself, and do what I wanna do.
"It's a challenge, it's a good challenge."  
Matteo's solo concert will be held at KIA Theatre on November 30.