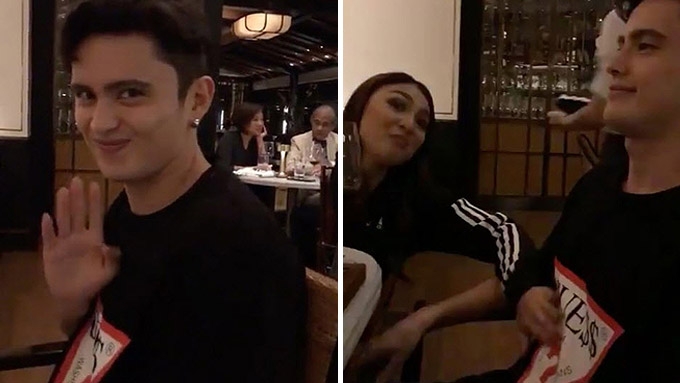 IMAGE welovejadine on Instagram
---
Last June, Nadine Lustre dismissed rumors that she was pregnant.
Without a clue as to how and where the rumor started, the It's Showtime host simply laughed off the fake news.
But the pregnancy buzz has continued to make its rounds, despite Nadine's efforts to put an end to it.
Thus, she and her boyfriend James Reid decided to poke fun at it.
During a dinner out with the Reid family this week, James and his sister Lauren mockingly addressed the rumors through a "PSA" (Public Service Announcement) via Instagram stories.
In the video, Lauren asked James, "Wanna tell them the big news?"
To which James responded, "Yes, it's true. I'm pregnant."
Lauren's next Instagram story showed Nadine playfully rubbing James's belly.
"I'M NOT PREGNANT." While James and Lauren were making their "PSA," some fans pointed out the conversation happening in the background.
It could be heard that Nadine was talking to James's dad Malcolm.
In the transcript uploaded by fan account @jadineaddictz on Instagram, Malcolm asked Nadine, "So, darling, do you have any idea if you're having a boy?"
This somewhat caught Nadine off-guard as she replied, "I'm not pregnant!"
But James's dad went on with his joke, "Timing! And you should be [pregnant] within the next month."
Nadine simply laughed in response.