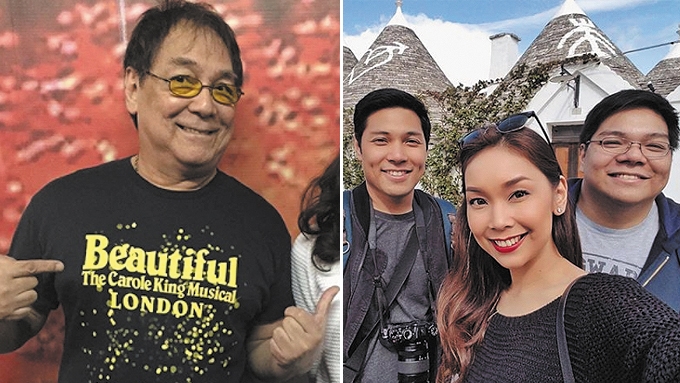 IMAGE Instagram (@angpoetnyo @jocasdeleon)
---
Joey de Leon's three children spoke up in defense of their father who has angered netizens for his remark about depression that some see as "insensitive."
Jocas, Jako, and Jio, the 70-year-old TV host-comedian's kids with wife Eileen Macapagal-de Leon, defended their dad via social media, Friday, October 6.
On Twitter, the three talked about the need for kindness and understanding—instead of online attacks—for people who make mistakes.
The issue started in an episode of the GMA-7 noontime show Eat Bulaga!, Thursday, October 5. 
Depression became a topic of discussion among the show's hosts after the "Sugod Bahay" winner revealed that her mother was diagnosed as suffering from depression.
Joey, who was in the studio, dismissed the seriousness of the condition: "Gawa-gawa lang ng mga tao."
Co-host Maine Mendoza then made a comment about depression being "no joke," and that it should not be taken lightly.
Before long, Joey's remark was trending on Twitter, with netizens giving the comedian a piece of their mind.
---
Stories We Are Tracking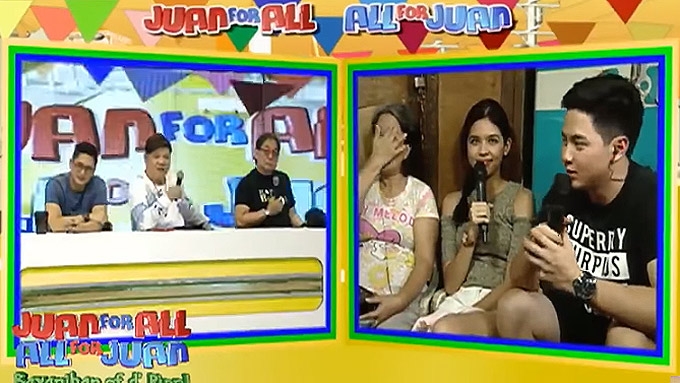 Maine Mendoza contradicts Joey de Leon's view of depression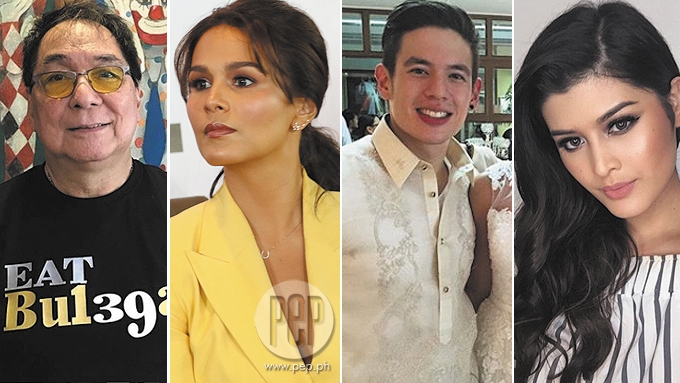 Fellow celebs react to Joey de Leon's comment on depression
---
IN JOEY'S DEFENSE. Joey's youngest child, Jio, tweeted about the need to deal with a difficult situation in a civil manner.
"Take difficult moments to open a discussion and to educate and to talk, instead of throwing hate and bashing and cursing," he wrote on Twitter.  
Take difficult moments to open a discussion and to educate and to talk, instead of throwing hate and bashing and cursing.

— Jio de Leon (@jiodeleon) October 6, 2017
The veteran host's middle child, Jako, tweeted about one's willingness to rectify mistakes, which is more important than the mistake committed.
It's not how we make mistakes but how we correct them that defines us.

— Jako de Leon (@jakodeleon) October 6, 2017
Joey's eldest, Jocas, tweeted that being kind and being more understanding is better than engaging in uncouth behavior, such as online bashing.
ADVERTISEMENT - CONTINUE READING BELOW
We accomplish more together by learning from and kindly educating one another rather than insulting and aggressively offending one another.

— Jocas de Leon (@jocasdeleon) October 6, 2017
In a long Instagram post, Jocas revealed that her family had discussed the matter among themselves with "kindness, gentle tolerance and sincerity."
She also mentioned that people have different points of view, even within one family.
"The important thing, however, is to respect one another and to try to cultivate a positive understanding of one another which would hopefully lead to a productive discussion of the issues at hand," she wrote.
After their very civilized and educated appeal, the siblings expressed their love for their father, saying they're proud of him for owning up to his mistake.
Joey de Leon—a TV icon, a showbiz veteran, a self-made success, and a proud man—apologized for yesterday's statement in today's episode of Eat Bulaga.
The Eat Bulaga! host has two other children, Cheenee and Keempee de Leon, from veteran actress Daria Ramirez.
---
Stories We Are Tracking
---