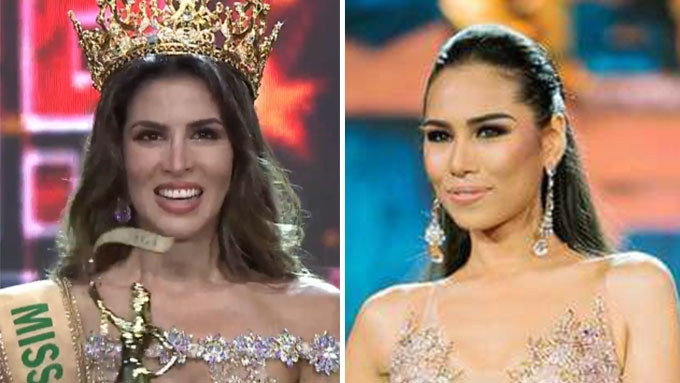 IMAGE Miss Grand International on Facebook
---
Peru's María José Lora bested 76 other candidates to clinch the Miss Grand International 2017 title.
Last year's winner, Ariska Putri Pertiwi of Indonesia, crowned her successor during the grand coronation held at the Vinpearl Convention Center in Phú Quoc, Vietnam, Wednesday night, October 25.
Venezuela's Tulia Alemán was named 1st runner-up, while Philippine bet Elizabeth Durado Clenci placed 2nd runner-up.
ADVERTISEMENT - CONTINUE READING BELOW
Brenda Azaria Jiménez Hernández of Puerto Rico is 3rd runner-up, and Nikola Uhlirová of Czech Republic is 4th runner-up.
Completing the Top 10 finalists are: Miss Indonesia Dea Goesti Rizkita, Miss South Sudan Eyga Mojus, Miss Ukraine Snizhana Tanchuk, Miss Thailand Pam Premika Pamela Pasinetti, and Miss Vietnam Nguyen Tren Huyen My.
María José Lora dedicated her win to her fellow Peruvians.
She said in her acceptance speech, "Thank you very much for believing in me. I have worked very, very hard to be here.
"I didn't know that I could make this dream come true, but with a lot of work, thank you so much, I made it possible.
"And this is for all my people, Peru estas para ustedes, los amo. (Peru, this is for you. I love you!)
"And especially for the women in my country that are suffering from violence, I wanna tell them to get up and do not lose your dreams.
ADVERTISEMENT - CONTINUE READING BELOW
"You can also make your dreams possible. Thank you so much."
ABS-CBN actor Xian Lim and Miss Grand International 2016 1st runner-up Nicole Cordovez hosted the coronation night of Miss Grand International 2017.
CLENCI'S ANSWER. In the final question-and-answer portion of the pageant, Xian asked the Top 5 finalists the same question: "If you have to issue a law to punish criminals of war and violence, how would you punish these people and why?"
Philippine bet Elizabeth Clenci's answer: "They say a nation is judged not by the criminals and the crimes they commit, but how the nation punishes them.
"If I would create a law, it would be in line with... with jailment, to implement rehabilitation and mental rehabilitation.
"Because character is such a complex phenomenon that we cannot judge someone's character on the crimes that they commit.
"If we punish somebody just as equally as the crimes they committed, then what does that say about us?
ADVERTISEMENT - CONTINUE READING BELOW
"I would implement mental rehabilitation. Thank you."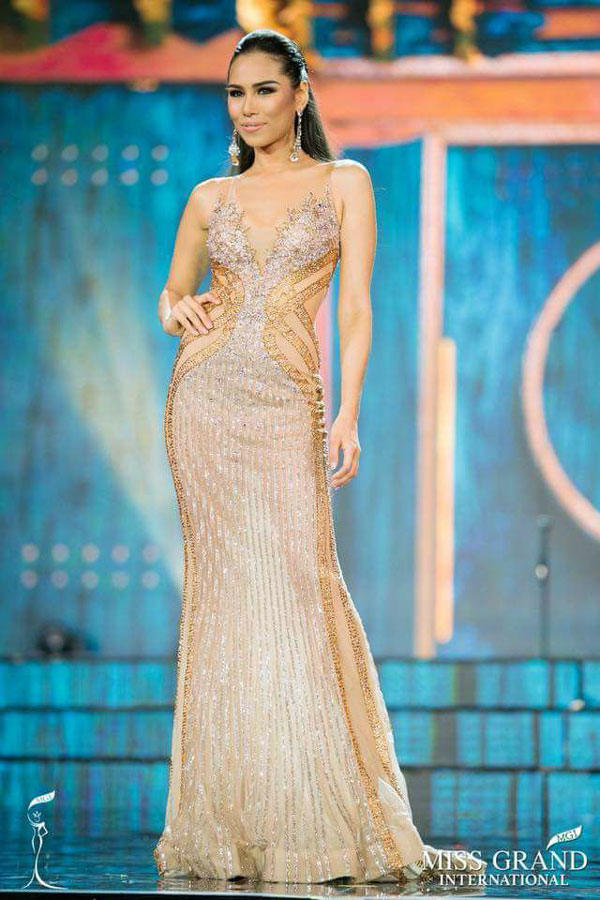 Here is the full list of special awards:
Best in Swimsuit: Miss Costa Rica Maria Amalia Matamoros Solís
Miss Popular Vote and Best National Costume: Miss Indonesia Dea Goesti Rizkita
Miss Healthy & Beauty award: Miss Vietnam Nguyen Tren Huyen My
Miss Paradise Cape Heritage: Miss Thailand Pam Premika Pamela Pasinetti
Social Media Award: Paraguay Lia Aymara Duarte Ashmore
Best in Evening Gown: Miss China Xuejiao Chen