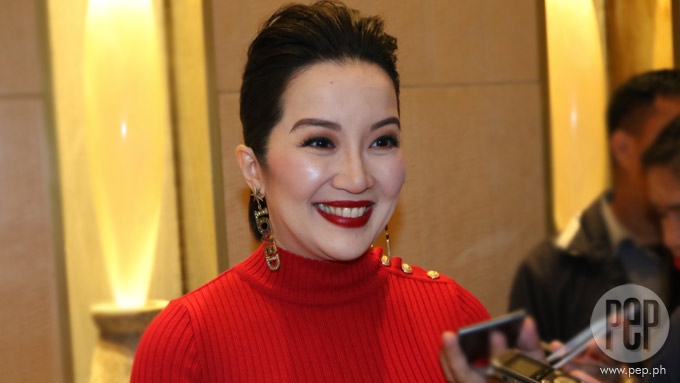 IMAGE Noel Orsal
---
"Super kilig!"
This was Kris Aquino's response when asked how she feels now that she is getting back some endorsements she had lost and is ready to sign up with new ones.
"I'm a living proof. I admitted it, I acknowledged it, that there were doors closed.
"But those doors opened, new ones opened," said Kris, who admitted that she was in a depression in the recent past.
On her Instagram post last week, the 46-year-old celebrity mom-TV host opened up to her followers: "Soul baring time- there was a period of time when i was depressed & scared that all doors were closing.
"My sisters were worried because i wasn't me, i shut down, kept to myself because i didn't want to burden them w/ my insecurities.
"My sons & i were financially secure BUT it was painful to not have a venue to continue doing what i love most- connecting w/ you & entertaining you..."
ADVERTISEMENT - CONTINUE READING BELOW
In an interview with PEP.ph (Philippine Entertainment Portal) after she was introduced as the newest endorser of PLDT Home Fibr last night, October 25, Kris explained her recent battle with depression.
She said, "I think, kasi, I'm a single mom in her mid-40s.
"Of course, ang hirap to reinvent and I had to reinvent myself now.
"So, yes, there was a time when I was really feeling down."
Kris also said, "Kalbaryo ng pamilya namin ang August.
"Every August, health is not good. My mom died in August 1. My dad died August 21.
"Hindi ko type ang August talaga, so parang may nag ganun, tsuk."
Kris's mom, former President Corazon Cojuangdo Aquino, died on August 1, 2009, from colon cancer.
Her dad, the revered Senator Benigno Aquino Jr., was assassinated on August 21, 1983, at the then Manila International Airport, in a crime that has never been resolved legally but which most Filipinos blame on the president-dictator at the time, Ferdinand Marcos.
ADVERTISEMENT - CONTINUE READING BELOW
August or not, Kris did not let depression pull her down.
"What I really did is that almost every day, nagsimba ako."
The top endorser and now entrepreneur also mentioned three things that helped her make it through.
"I believe that you should also, number one, never stop praying.
"Two, hold on to your family and your closest friends because they're not gonna leave you behind.
"Three, believe in yourself. Yun talaga, because there will be setbacks.
"It's not possible that there won't be setbacks.
"But the nicest thing about life is that, when you have faith, hindi ka pababayaan ni God."
NO MORE SELF-DOUBT? With these new endorsements, does it mean she is no longer experiencing self-doubt?
"Meron pa. I think that's a constant in anybody's life," Kris admitted to PEP.ph.
"No matter how successful you are, no matter how blessed you will be, you will always have moments, I think, when you feel, 'Am I not enough?'
ADVERTISEMENT - CONTINUE READING BELOW
"But I think, with me, I have unconditional love coming from my two sons. Yun ang support system ko.
"I have siblings who really love and support me, and I have two boys who really love their momma."
The 46-year-old TV host-actress added, "I think dun nanggagaling ang encouragement.
"I think, not just encouragement, but sense of responsibility to be better every day because ayaw kong mapahiya sa kanila.
"Dati, it was easy when I was a daughter, puwede kang mag-misbehave.
"But when you're a mother, nakakahiya, because ayaw kong makipag-away [sila] defending their mother."
---
Stories We Are Tracking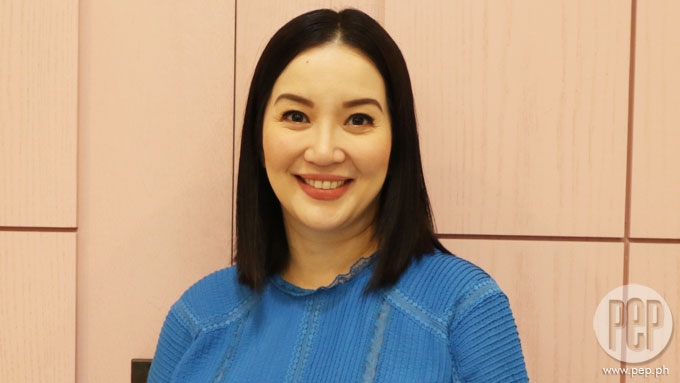 Kris Aquino on self-esteem issue: "What's wrong? Hindi na ba ako magaling?"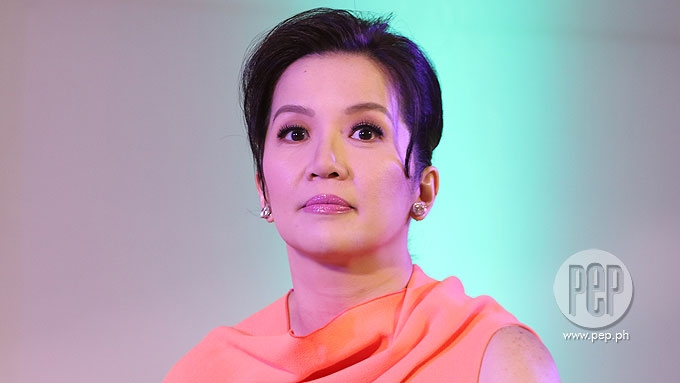 Kris Aquino admits to depression over lack of exposure
---
GIVING GRATITUDE. Meanwhile, Kris said she has not forgotten everyone who stayed with her during the most difficult time in her career.
Now that she's slowly getting back up again, she promised to show gratitude to them.
"My sister Pinky told me this, 'Stay loyal to those who never left your side.'
"Sabi niya, I'm trying to quote her exactly, '[Remember] when it was dark and it was raining, those people who were there, now that the sun is shining again, reward them.
ADVERTISEMENT - CONTINUE READING BELOW
"'Reward them with as much as gratitude that you can give them.'"
Kris also follows her sister's advice about the people who have turned their backs on her.
She related, "[Pinky] said, 'Those who left you and those who turned their backs on you, just forget them.'
"Sabi niya, 'Don't ever be vindictive and don't ever be negative or bitter because that will weigh you down.'
"So, I'm taking those words talaga. That's why I always end it with positivity."
In the end, Kris promised, "Parang sabi ko, magpapasalamat ako at mamahalin ko nang bonggang-bongga yung talagang nagmahal at nagsuporta at nag-encourage sa akin.
"Pero yung mga tinray na pabagsakin ako, or lalo akong i-down, kinalimutan ko na sila.
"Move on, move on na."