Singer Jake Zyrus apologized to those who do not find him attractive.
But the self-confessed transgender man also said that he loves his "ugly face and my ugly body," regardless of other people's opinions.
Jake tweeted this Thursday morning, November 2: "I apologise for those who feel annoyed because of my ugly face. But i love my ugly face and my ugly body. I don't mean to ruin your mood."
Along with his tweet, Jake posted a close-up smiling photo of himself.
In another tweet, he encouraged others to love one another.

Jake's tweets elicited different reactions from netizens.
While a lot showed support, the conservative ones expressed their disapproval, which seems to stem from his sexual preference.
Here are the positive reactions to his tweets: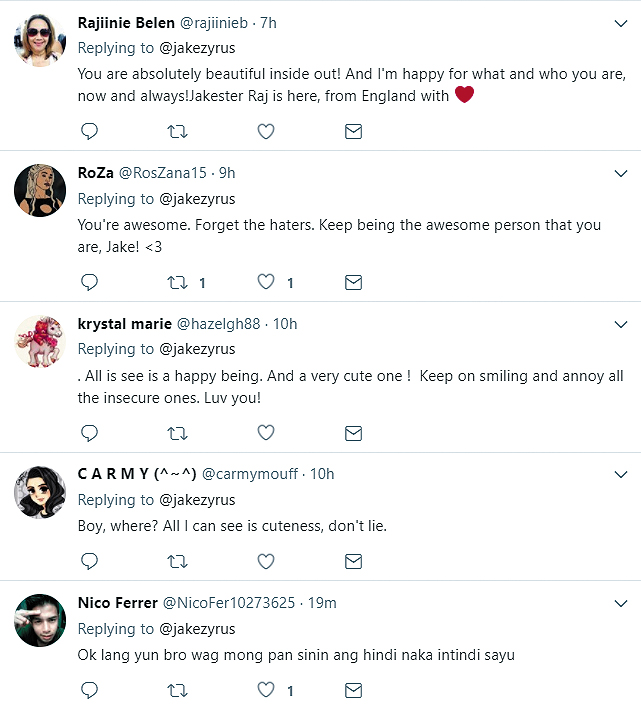 On the other hand, here are some of netizens' less-enthusiastic tweets to Jake's posts.



The 25-year-old singer publicly announced his change of name—from Charice to Jake Zyrus—last June via social media.
Jake also declared in his interviews that he is open to undergoing gender reassignment in the future.