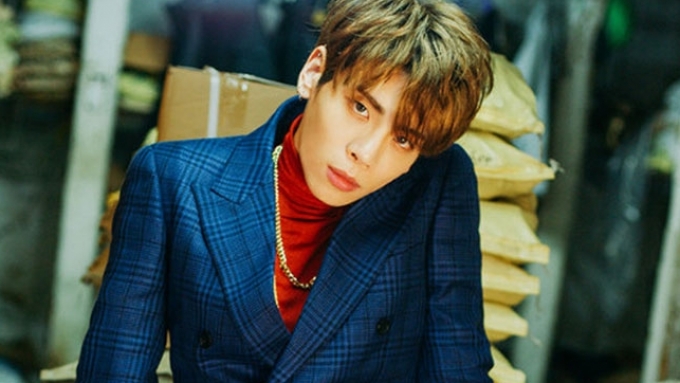 ---
K-Pop fans around the world are now in mourning after it was confirmed that Kim Jonghyun, the lead singer of popular boyband group SHINee, is dead.
SM Entertainment, SHINee's label company, finally released a statement confirming Jonghyun's passing.
In a statement, SM Entertainment said, as translated in English: "We are sorry to be the bearer of such tragic, heart-breaking news.
"On December 18th, SHINee's Jonghyun left us very suddenly.
"He was discovered unconscious at a residence in Chungdam-Dong, Seoul and was rushed to a nearby hospital but was pronounced dead.
"Our sadness cannot compare to the pain of his family, who had to say goodbye to a son and a brother, but we have spent a long time with him, and the SHINee members along with the SM Entertainment staff are all in deep mourning and shock.
"Jonghyun loved music more than anybody else and he was an artist who did everything to perform his absolute best on stage.
 
"It breaks our heart to have to bring this news to fans who loved Jonghyun so much.
 
"Please refrain from reporting on rumors and guesswork so the family of the deceased can honor him in peace.
 
"As per the wish of the family, the funeral will be held quietly with his relatives and company colleagues.
 
"Once again we show our deepest condolences to Jonghyun on his last journey."
ADVERTISEMENT - CONTINUE READING BELOW
According to initial reports, Jonghyun died in an apparent suicide. He was 27.
The police said that the singer was found unconscious at a rented apartment studio in Cheongdam-dong, in Seoul, around 6:10 P.M.
Jonghyun's older sister called 119 at 4:42 P.M., after reportedly receiving a final text from her brother that led her to believe he would be attempting suicide.
In the text, Jonghyun said, "It has been really hard. Let me go. Tell me I did well. This is my last goodbye."
The SHINee member was rushed to a nearby hospital but ultimately passed away.
Investigators said they discovered brown coal being burnt on a frying pan upon arriving at the apartment and are looking into the circumstances of his death.
SHINee is a five-member group formed in 2008 by SM Entertainment, one of the largest and most powerful entertainment companies in Korea, which also produced the popular K-pop groups Super Junior, Girls Generation, and EXO.
ADVERTISEMENT - CONTINUE READING BELOW
The other members of SHINee are Onew, Key, Minho, and Teamin.
Their hit songs include "Replay," "Ring Ding Dong," "Lucifer," "Sherlock", "Dream Girl," and "View."
SHINee last performed in the Philippines in March 2017 for the One K Global Peace Concert at the MoA Arena.
In May 2016, Jonghyun released a solo studio album titled She Is.
ADVERTISEMENT - CONTINUE READING BELOW
SHINee members: (L-R) Key, Minho, Taemin, Jonghyun, and Key