Bimby Aquino Yap may only be a child, but he seems well aware of what most netizens think about him.
In another new video of Kris Aquino on social media, where she gives netizens a tour of her new house, she said, "It's not easy to be my kids because wherever they go, di ba, may social media, may mga issues, may mga ano..."
The TV host-actress's 10-year-old son interrupted her with, "Like, people think, like, I'm homosexual."
Kris looked at Bimby and told him, "Yeah, don't be homophobic, right?
"That's the whole message, and whatever your choice is in life, that's your choice."
Bimby then gave this message to netizens questioning his gender, "Why would you judge a child?"
His mom seconded, "Don't judge a child, and don't make the decision for the child."
Bimby added, "It's because we're still learning about ourselves and puberty hasn't struck for me yet."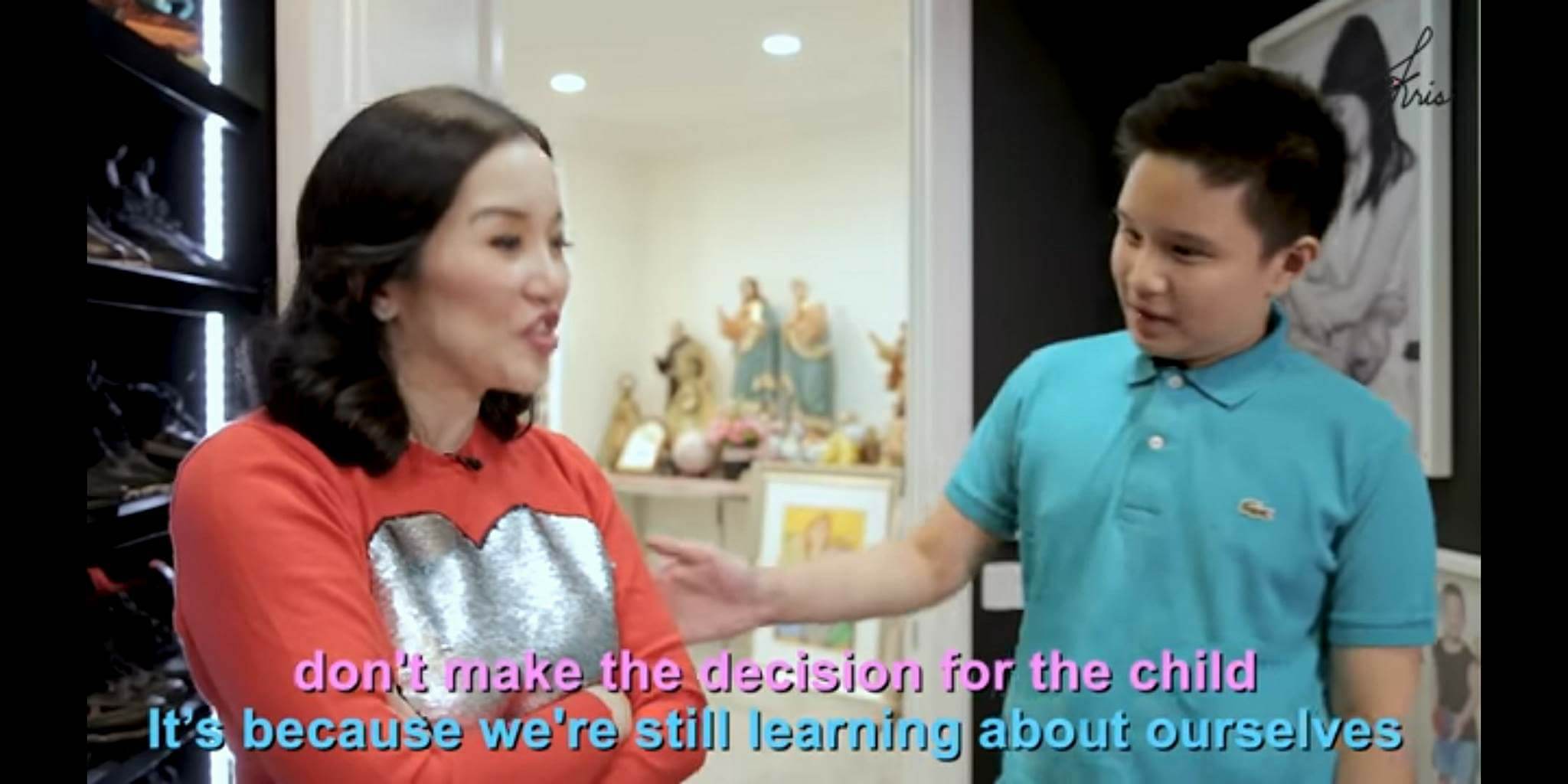 Then, the precocious son teased his mom about him becoming a teenager, an eventuality Kris seems to be in denial about.
"Two-and-a-half more years, mom," said Bimby, who then pointed at his baby pictures taken with his mom.
Kris told Bimby, "I'm not ready, Bimb. Huwag muna, okay, yung ano...
"Hindi pa ready ang mama mo for that."