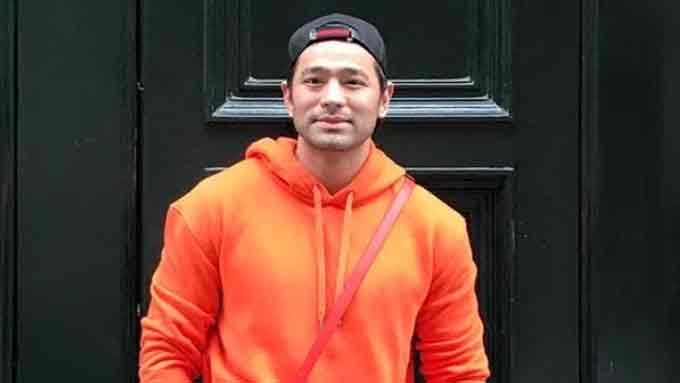 IMAGE Instagram @dochayden
---
In an inspirational talk, Dr. Hayden Kho Jr. spoke of how getting involved in a scandal in 2007 became a catalyst for him to put to right all the things he didn't like about himself.
The 37-year-old cosmetic surgeon said, "In 2007, I got involved in a scandal and I was the most hated man."
Hayden did not go into details, but he was referring to the video scandal that he and an actress were embroiled in.
At the time, he was already in a relationship with Dr. Vicki Belo.
According to Hayden, it wasn't just the scandal that was wrong in his life, but his whole belief system.
He narrated, "So back in 2007, 2008, I did things that only people who are not in their right mind will do.
"I thought I was building an identity by being a doctor, being all this and all that.
"But because something happened to me in the past—when I was a kid—I didn't like who I was.
"So, I was trying to create this image, and people start falling in love with this image.
"But, at the end of the day, when I'm alone at my bed, I still have these issues.
"I still didn't like who I was."
He continued, "I started taking drugs, alcohol…
"I was trying to find myself in terms of relationships that I have, who I know, achievements, and all that.
"It all didn't work. Eventually, it just crushed down.
"My point is, all of us have been trying to live and become the people who we want to be.
ADVERTISEMENT - CONTINUE READING BELOW
"All of us try to create an identity that we feel will make us fulfilled, and happy, and complete."
Hayden gave the talk at the press launch of Watson's #HappyNewYou held at SM Aura earlier today, January 17. 
SPIRITUAL TRANSFORMATION. According to Hayden, that phase in his life opened an opportunity for him to examine what he was doing to himself.
He said, "The reason why who I was before, why I was doing what I was doing before, is because I didn't know who I am.
"It's a question of identity...
"But I'd like to think now that it's already 2018, things have changed.
"And somehow, I feel that in so many ways, I'm not the same way as before."
How did he change for the better?
Hayden answered, "The answer that I have shocks me because it's unexpected, especially coming from me…
"My answer—I hope it doesn't shock you—is in a name, and the name is Jesus.
"He is the solution to the problem of who I am."
Then he quoted a verse from the Bible's Book of John: "Thomas said, 'Lord, we are confused. Show us the way.' Jesus answered, 'I am the way, I am the truth, I am the life.'"
Hayden continued, "When I was told that verse before, I did not understand—'I am the way.'
"Until I realized, 'Hey, in my journey, in finding myself, and in transforming myself, that's what I've been looking for.
ADVERTISEMENT - CONTINUE READING BELOW
"'What is the way? What is the right thing to do?
"'If I want to stop doing the things that I don't like doing and start doing the things that I actually want to do, what do I do?'
"And in this era, there's so many confusing information that we don't know the 'truth' anymore.
"Because I just want to have a better life, and I get the answer like that, 'I am the way. I am the truth. I am the life.'
KEEPING THE FAITH. Hayden underlined that such a transformation doesn't happen overnight, but is rather a continuous practice of four core values he believes in today: humility, spirituality, faith, and worship.
He described worship as the "opening of our hearts" and "the submission of our will to His purpose."
In closing, Hayden said, "It's a different system of belief.
"It's something that is really changing who you are.
"I feel if you really want to transform yourself, you want to change yourself, you have to start from there.
"Your being literally have to be changed, to be transformed, and born again."
Hayden is now happily married to Vicki Belo and they have a daughter Scarlet Snow, who's turning three in March.