Has the love month of February put Sharon Cuneta in the mood to tell all about her past romances?
She did just that in a surprise online dialogue with netizens last Saturday, February 10, using her private Facebook account April Mondragon.
April Mondragon was her character from the 1981 blockbuster Dear Heart, her debut film and first movie team-up with Gabby Concepcion.
Confirming her identity to netizens, she wrote, "This is Sharon. Cuneta, yes. Sorry I made sali lang kasi naaliw ako! Hahaha!"
The Megastar chatted away, freely naming her exes way before her husband came along—Senator Francisco "Kiko" Pangilinan.
Five of the men, being from showbiz, were known. They were all former heartthrobs: Albert Martinez, Gabby Concepcion, Robin Padilla, Richard Gomez, and Rowell Santiago.
The others are known to some, not known to most. One is the son of a business tycoon, the other is a non-showbiz guy.
In the Facebook thread that has gone viral, Sharon listed the men she had once loved, in the order they appeared and reappeared in her young life, but not giving the exact time frame.
The Megastar wrote, "Hi! This is Sharon using a different account.
"Albert Martinez (phone pal puppy love only), then my first real love, Gabby. Then Rowell. Back to Gabby.
"After the marriage ended, someone nonshowbiz, J. na lang I will call. hi.
"Then Richard. Robin. Richard. Nonshowbiz C., then Richard again. Kiko.
"And Robin in between all the Richard time frames and everyone else's somewhere too.
"Hahahaha! I will end there na.
"Let's just say that great loves begin with R.
"Not including great love ex-hubby kasi asawa yon. Iba yon. Naks. Thank you!"
IS C CHARLIE COJUANGCO?
But the real topper in Sharon's tell-all was the "nonshowbiz C," the least known about her past love life.
Based on her description, the man behind the initial C seems to point to Tarlac First District Representative Carlos "Charlie" Cojuangco, son of billionaire Eduardo "Danding" Cojuangco.
Sharon was forced to give a clue to the identity of "C," in reaction to a netizen's comment that she only chose Senator Kiko because he had political clout.
Sharon wrote back that she was actually nearly engaged to "a Cojuangco (Danding's son)."
She added, "So if I wanted influence and billions I could've had it.
"It's okay. I built and made my own. Hahaha!
"I always chose with my heart. Hopefully with my head. Sometimes the head's just gotta shut the heart up. Happened to me too."
WHO IS CHARLIE COJUANGCO'S WIFE?
Just for a backgrounder: Charlie Cojuangco found love in former Eat Bulaga! co-host Rio Diaz, whom he met through a blind date in 1993. They got married in 1994. In his interview with The Philippine Star, the business tycoon described Rio, who succumbed to colon cancer in 2004. He said, "I fell in love with everything about Rio—her personality which is magaan, easy to get along with. I already felt something when I first met her. I had told my cousin kasi that I wanted to meet her. Was there a physical attraction? Maybe. When you meet somebody face to face your impression can either be affirmed or not. Or maybe it can be the wrong timing—whatever. We just talked and I got her number. After that we watched two movies. We hit it off immediately. Mababaw ang pleasures namin – tawa lang nang tawa, watching movies, kain nang kain. And then from there, the other things came in. As you talk, you get to know the other person."
Back to the Facebook thread, another netizen left a comment saying, "Before Kiko there was Charlie Cojuangco, then she left Charlie and Charlie eventually ended up with Rio Diaz."
Sharon replied, "Hay salamat tama. Pero u porgot samwan!!! Richard or Robin in between or ober or under or baligtad k? Hahaha!"
SHARON'S LOVE-LIFE RECORD
Did her past relationships fail because she was a clingy girlfriend? A netizen asked.
Sharon answered, "Hahahahaha wrong again! Very, very, very affectionate, maasikaso and sweet. But not needy.
"I don't like needy people whether in love or friendships. I am the last person who'd be clingy.
"Tuko sa lambing! Pero anak, ano ba ang tawag sakin? Baka kasi BUSY ako since before at halos wala nang tulog kaka work!
"Kahit gusto ko siguro mag cling wrap wala akong time! Hahaha!
"When Kiko was courting me he'd set his alarm clock to 4am so he could call me kasi alam n'ya pauwi pa lang ako non! Hahahaha"
Sharon joked that American singer Taylor Swift's current tally of admirers does not "even come close" to her own record.
She quipped, "Sorry - hindi naman ako gandang-ganda o sexyng-sexy sa sarili ko (balita ko lang ay may x-factor at cute at sexy at actually, SENSUAL naman daw ako! hahaha!).
"pero di ko rin alam bakit. Bakit ako ang niligawan nila. meron pang di tiga showbiz. hahaha!
"ok sorry taylor swift. actually, you don't even come close. wonder of wonders! hahaha! doesn't matter now."
The screen caps of Sharon answering questions of netizens, using her private Facebook account April Mondragon, can be seen below:
THE MEN IN HER PAST
And here are the men in the order they appeared in Sharon's life:
1. ALBERT MARTINEZ. Sharon mentioned her teenage romance with Albert only in passing, saying it was "puppy love."
Apparently, they were mostly phone pals because of their crazy workload.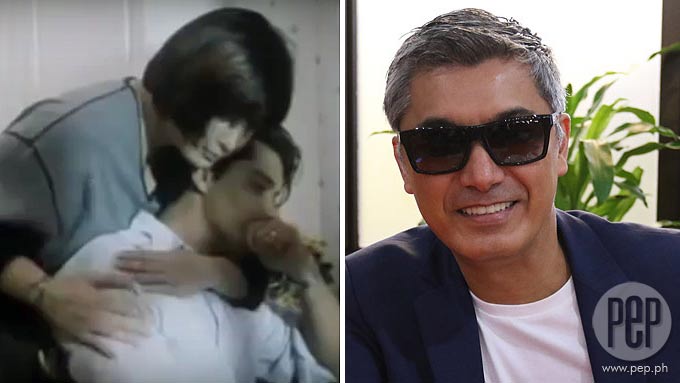 2. GABBY CONCEPCION. Sharon and Gabby's onscreen romance became for real. They secretly wed in a civil ceremony on July 23, 1984.
It also behooved Sharon to clarify that they were already married when she became pregnant with their daughter KC.
"Actually, one huge correction lang po of a common misconception: I was NOT pregnant when Gabby asked me to marry him.
"It was at the backstage of Araneta Coliseum in July of 1984 at the dress rehearsals for my two-night concert, Sharon Solo With The Boys.
"He already had the rings and I almost fell down the stairs and sinalubong niya ako pababa ako! We had a secret civil wedding ceremonies a few days after."
The couple had a church wedding at the Manila Cathedral on September 23, 1984.
But their marriage lasted just three years.
She wrote, "Unfortunately, our marriage ended in 1987.

"Officially in both the civil courts and the Catholic church in 1994. The end. Well, of that chapter."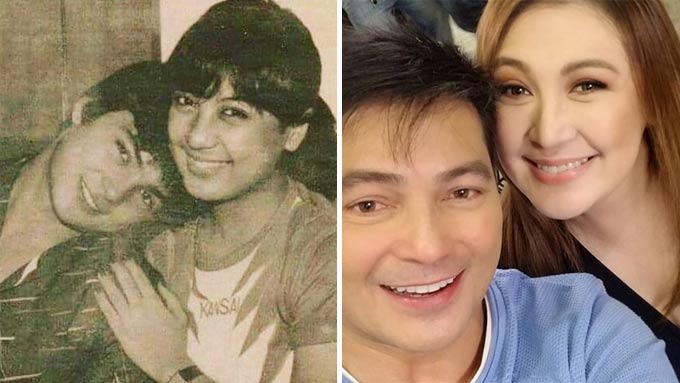 3. ROWELL SANTIAGO. Sharon admitted that her relationship with Rowell did not flourish because she was still in love with Gabby.
Based on her earlier statement, she and Gabby got back together after her short-lived romance with Rowell.
When a netizen commented that Rowell is "like the poor man's Gabby," Sharon immediately defended the actor-director.
Sharon wrote, "Hey that's super mean! Rowell Santiago was the only one whose heart I broke and didn't deserve it.
"But my heart wanted only GABBY. My fault and I have been atoning to Rowell who is my good friend and often concert and tv show director nowadays and before din.
"He is a La Salle grad from a respected and decent family (known them since childhood). He is one of the best quality human beings I know."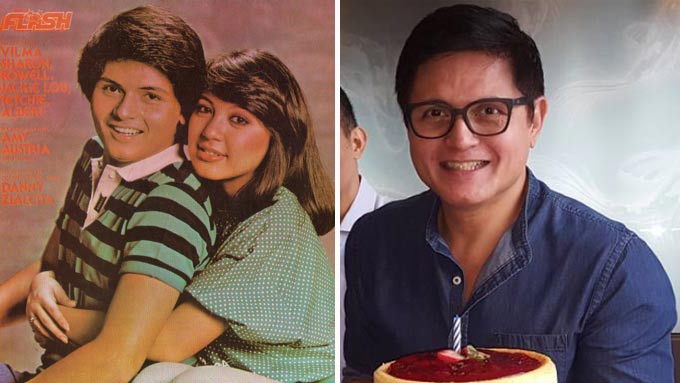 4. "J". In Sharon's chronology, "J" happened after her relationship with Gabby ended and before her romance with Richard started.
She did not elaborate whether it was just a fling with "J" or a real romance.
5. RICHARD GOMEZ. Sharon considers Richard one of her two "great loves."
She admitted her relationships with Richard and Robin were both on and off.
"No one knows how long Richard and I actually lasted. or Robin and I. Both much longer than anyone thinks."
In previous interviews, Sharon was vocal in saying she cried the most over Richard and Robin.
A netizen asked if given a chance of a do-over with an ex just for one day, whom would Sharon choose—Richard, Robin, or Gabby?
Sharon evaded the question with a jest, "I could answer that so quickly and so completely sweetie. But then I'd have to kill you. Then myself. Hahahaha!
"But I know EXACTLY what I would do every second of that day if I could have it! Will take it to my grave. This I can tell you: it will be with one person only.
"O ayan nasa mood eh."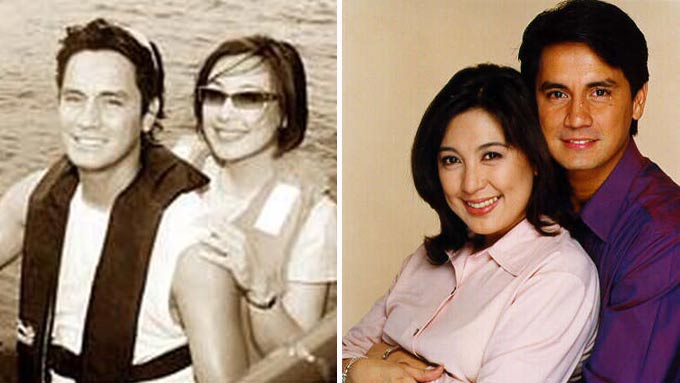 6. ROBIN PADILLA. Sharon and Robin had a whirlwind romance that developed on the set of their 1991 blockbuster film Maging Sino Ka Man.
Robin was reportedly head over heels in love with Sharon and had been crushing on her way before their acting stints together.
An old writeup from INTRGUE Magazine cited an incident when, while the two were dining in an upscale restaurant in Makati, Robin suddenly shouted "I love you, Sharon!" to the crowd's surprise.
In a 2010 magazine interview, Robin revealed that his most painful tattoo was the one on his chest. It read: "Sharon, I will die for you."
Robin still had that tattoo when he did the 2010 interview. It is not clear whether the tattoo is still there.
In her latest online dialogue with netizens, Sharon admitted that she almost married Robin. But then she found out that he had gotten a girl pregnant.
Sharon did not mention her name, but it is no secret that, at the time, Robin got Liezel Sicangco pregnant. The child would grow up to be Queenie Padilla.
She said her late dad, former Pasay City Mayor Pablo Cuneta, actually approved of Robin.
"Robin had already asked my DAD for my hand in marriage and my whole Gamboa (mom's side) clan had already had a welcome to the family dinner for him.
"That was true, true love. But naughty my baby then eh."
"Gusto niya din si Robin. He didn't trust Richard. My mom loved everyone."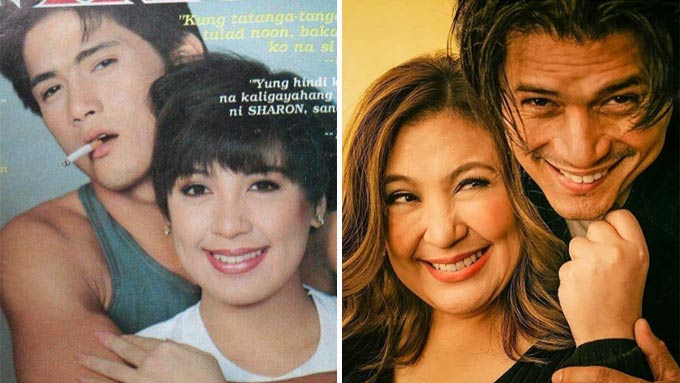 7. CHARLIE COJUANGCO. Sharon did not elaborate on her broken engagement to Charlie Cojuangco nor did she provide any romantic detail.
Although she mentioned that, after the Charlie episode, Richard came back to her life, but Sharon did not say how long their rekindled romance lasted.
Charlie eventually married TV host-actress Rio Diaz, who died in 2004 from colon cancer.
Charlie is now in relationship with Berna Romulo, an undersecretary at the Department of Agriculture.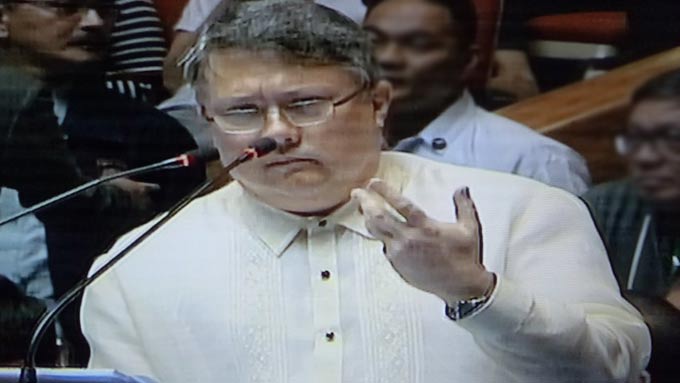 HER FOREVER MAN. Sharon and Kiko met at the wedding of her brother in 1994. Two years later, on April 28, 1996, they had their own wedding.
Sharon is firmly standing by her man amidst rumors casting doubt on his loyalty to her.
Sharon wrote, "He has never cheated on me.
"I have smarts, I have my ever-reliable intuition (I am VERY sensitive to these things), I have the means.
"And there are private investigators as well as social media and all kinds of gadgets available now.
"No one has ever come forward with solid proof even after my offer of 10 million pesos to anyone who could give me proof. Later even raised my 'reward' to 30M. Wala pa rin.
"Oh please. I'm too special for my husband to look elsewhere. Hahaha." ?
The senator himself was once asked about the secret of his happy marriage.
With characteristic humor, he answered, "Having a very simple arrangement that has withstood the test of time. She goes her way and I go her way."