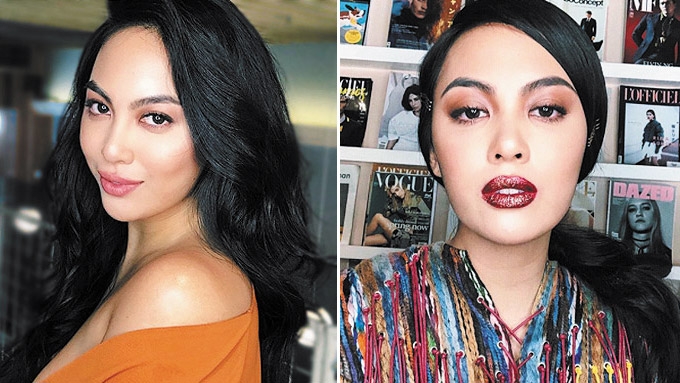 IMAGE Instagram (@dominique)
---
Dominique Cojuangco has posted her reaction to two netizens who commented about her weight on a video that features her.
The daughter of Gretchen Barretto and businessman Tonyboy Cojuangco is featured in a food-challenge video that was uploaded recently on YouTube by Preview PH.
The video shows Dominique, 22, taking on a challenge of binging on food without ruining her makeup.
In the comments section, the netizens made references to her weight.
"I head over to the video to find comments like 'chubby' and 'diet lang.'
"For a second, I thought that it was fine. I was raised in a loving environment that allows me to not be bothered by unsolicited remarks," part of Dominique's caption read.
She added that getting body-shaming comments should not be tolerated.
"[I]t isn't alright and it really isn't about me.
"None of us should tolerate body shaming or shaming of any sort!
"Let's not deem this as 'normal' - there's space for change."
She added encouragingly, "I hope that today and everyday we can be the type of people that lift each other's spirits:) Whether you're less than a size 0 or over a size 12...
"Happy women's month to females of all shapes, race, age, and religion."
Meanwhile, Dominique's mom, Gretchen, commented and praised her daughter for positively addressing the issue.
"may your love, light & positivity continue to inspire, uplift & shine through all those who need some understanding," wrote the actress.

ADVERTISEMENT - CONTINUE READING BELOW