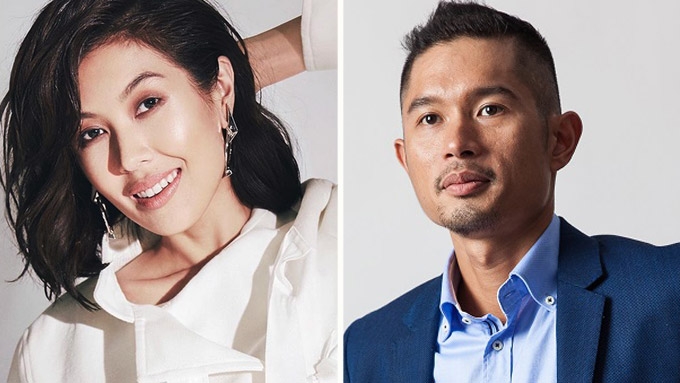 IMAGE Instagram @lizzzuy / entrepreneur.com.ph
---
Today, March 16, Liz Uy surprised her Instagram followers with a photo showing her holding a baby boy on her lap.
She confirmed in an exclusive interview with Preview that came out today, March 16, that the baby is her son Xavi.
Liz released the photo of her son barely three months after word got out that she gave birth in secret.
Talking about how motherhood has changed her life, Liz said, "I don't really think only of myself anymore.
"Every time I do anything, I think of Xavi first."
In her own Instagram thread, Liz responded to congratulatory comments of her friends and netizens.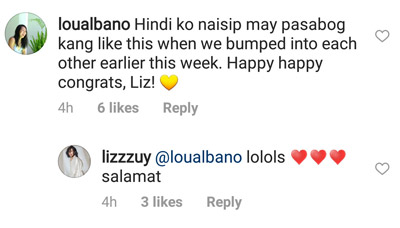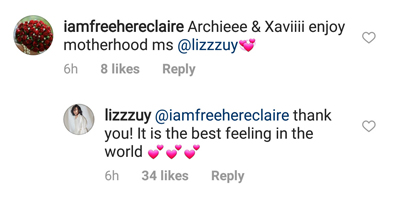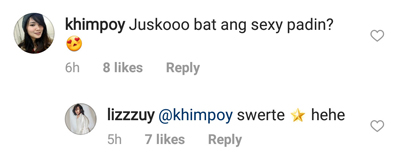 ADVERTISEMENT - CONTINUE READING BELOW
As can be expected, the fashion stylist's surprise announcement begged the question: Who is the father of her baby?
Two netizens commented in Liz's thread that the daddy is a "married" guy named "Raymond Racaza."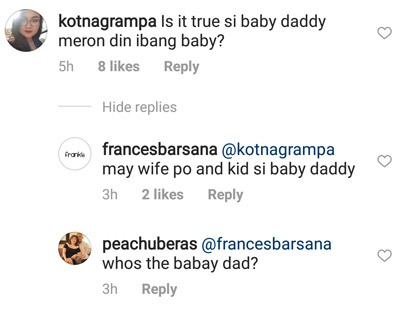 ADVERTISEMENT - CONTINUE READING BELOW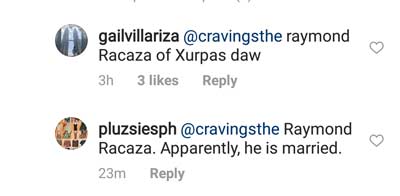 It's no surprise that people are interested about Liz's private life since she was once associated with a very popular actor—John Lloyd Cruz, her ex-boyfriend.
CRYPTIC POSTS. Speculations about Liz being pregnant with a "married" guy started making the rounds online a few days before Christmas last year.
A certain Dr. Geraldine Zamora Racaza posted on Instagram cryptic quote cards about women supposedly being taught at a young age that it is wrong to steal someone else's "toys" or "boys."
ADVERTISEMENT - CONTINUE READING BELOW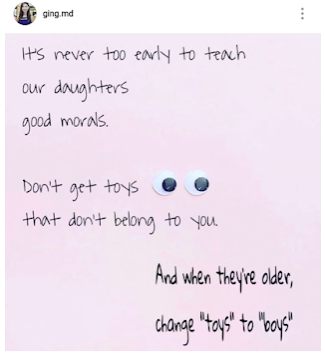 The doctor also posted another quote card that read: "Nothing can ever justify ruining something and taking what's not yours."
She captioned it with this cryptic statement: "Attended a #PTC and was happy that kids are still very much aware of a basic lesson they learned from kindergarten. #butipasila"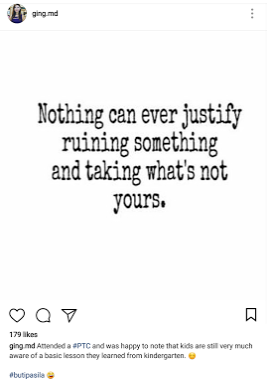 ADVERTISEMENT - CONTINUE READING BELOW
Dr. Geraldine happens to be married to Raymond Racaza, whose profile on Bloomberg.com identifies him as the president, chief operating officer, and co-founder of Xurpas Inc.
Xurpas Inc., according to its official website, is a company that creates and develops mobile consumer content and services for telecommunications companies.
Xurpas was also the company that developed a celebrity-oriented mobile game app featuring Anne Curtis, Erwann Heussaff, Kim Atienza, and Isabelle Daza in 2015.
It didn't take long for netizens to start guessing that Dr. Geraldine just might be referring to Liz as the alleged third party in her marriage to Raymond Racaza.

ADVERTISEMENT - CONTINUE READING BELOW

THE IT GIRLS' CHRISTMAS PHOTO. As it happened, Dr. Geraldine's cryptic posts surfaced online around the same time Georgina Wilson posted on Instagram a group photo of her barkada, better known in showbiz circles as the "It Girls"
The It Girls' group photo included Georgina, Liz, pregnant Isabelle Daza, Anne Curtis, Bea Soriano, Martine Cajucom, and Raymond Gutierrez, among others.
ADVERTISEMENT - CONTINUE READING BELOW
The same photo raised the curiosity of netizens because Liz was seen carrying a baby boy whose identity was then unknown.
Georgina and Bea, who were seen carrying their own babies, were supposed to be the only moms in the picture.
Netizens also noted how Georgina deleted her original Instagram post showing the faces of the babies.
Georgina replaced it with the same photo of their clique, but she blurred the faces of the babies for some reason.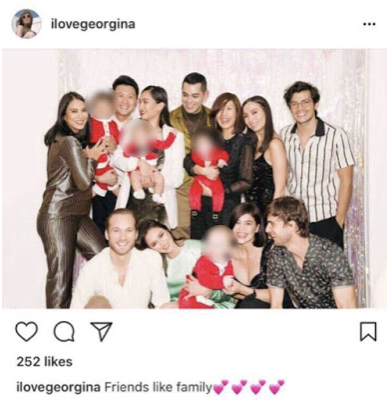 ADVERTISEMENT - CONTINUE READING BELOW
The photo in question, however, has since been deleted on Georgina's Instagram account at press time.
But netizens were left wondering: Was that Liz's baby in the photo? When did she give birth? Who is the daddy?
Liz, for her part, had kept mum despite persistent speculations surrounding the identity of the baby boy seen with her in that controversial photo.
"PEACEFUL SILENCE." Then on December 26, 2017, Dr. Geraldine posted another cryptic statement, fuelling rumors linking her husband Raymond to Liz.
She said the "truth" would come out sooner or later and that she'd prefer "peaceful silence over a tell-all and lawsuits."
Her caption read in full: "2017 proved to be my toughest to date, but it's nothing compared to what others experience in calamities, war, etc.
"I am still so grateful to Him; for my family, friends, & even people I haven't met or do not know, for your amazing support!????
ADVERTISEMENT - CONTINUE READING BELOW
"The universe never fails to bring out the truth, and to show me love.
"2017 also made me realize I'm already very tired, and maybe a little old ????????, since I prefer peaceful silence over a tell-all and lawsuits.
"Many remark how 'strong' I have been.
"It's all because of this little girl, with the purest & gentlest of hearts. She literally told me I should forgive! ????
"CHRISTmas is about hope. True joy that money & popularity cannot buy—this is our wish for everyone.
"Thank you to people who came and went, those w/ fleeting/intermittent presence, and especially the permanent fixtures.?? Let's have a FABULOUS 2018!!!"
Dr. Geraldine's statement was accompanied by a photo of herself together with her young daughter.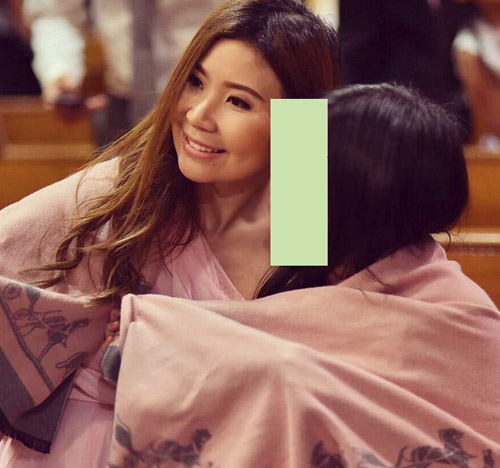 ADVERTISEMENT - CONTINUE READING BELOW
In the comments' thread of Dr. Geraldine's post, netizens were abuzz with speculations that her husband Raymond Racaza is having an extramarital affair with fashion stylist Liz Uy.

JANUARY 2018 REPORT. On January 5, 2018, entertainment editor Salve de Asis wrote on Pilipino Star Ngayon that Liz's alleged baby daddy is "Raymond Racaza of Xurpas."
The report cited sources saying that Liz allegedly kept her pregnancy under wraps by staying in the U.S. until after she gave birth.
The same report also identified Raymond Racaza as the husband of Dr. Geraldine Racaza, who is said to be a close friend of Georgina Wilson.
A portion of the article read: "Dagdag ng source, ngayon ay hiwalay na ang mag-asawa at matindi nga ang naging galit ng doktora kay Ms. Liz dahil ang buong akala raw nito ay magkakaibigan lang sila ng kanyang mister."
Liz continued to keep mum about the issue, until her Instagram mother-and-baby photo that introduced her son Xavi to the world. 
ADVERTISEMENT - CONTINUE READING BELOW
Is Liz now ready to disclose the identity of her baby daddy?
PEP.ph (Philippine Entertainment Portal) has sent a message to both Liz and Geraldine for an official statement. We are still waiting for their reply.