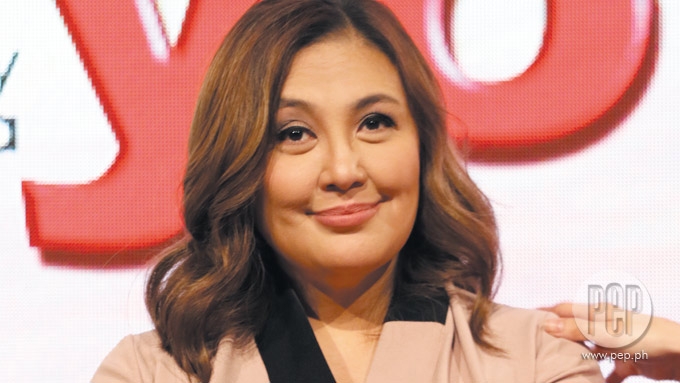 IMAGE Noel Orsal
---
Sharon Cuneta is currently "recovering well" after a lipoma removal surgery.
The Megastar took to Instagram to inform her fans and followers that she underwent a surgery after her house helpers told her about the lipoma on her nape.
"So sorry I haven't been replying to any of your comments. Haven't read any since 3 days ago.
"Haven't even been texting/e-mailing my nearest and dearest. More peaceful that way.
"Mind and heart are resting. Recovering well.
"Also, had surgery yesterday. Had a lipoma pala on my batok, and my yaya and assistant had been noticing it for a while hanggang lumaki na that they finally told me! Natakot na.
"They're doing a biopsy on it but I'm not scared.
"It was big! I have it on video but am not showing you that naman."
According to wedmd.com, lipoma happens "when a lump of fat starts to grow in the soft tissue of your body. Though they're classified as tumors, they're usually harmless."
Sharon also described her post-surgery condition in the same Instagram post.
"Still super drowsy from anaesthesia and been sleeping since I got home last night.
"Also if I put my head down, it hurts. If I look straight up, it hurts.
"So my saving grace is just laying on either my left or right side.
"I sleep on my left side anyway. But it really feels weird," she said.
The 52-year-old singer-actress asked fans to pray for her immediate recovery as she's scheduled to do a taping for an undisclosed project this week.
"Pease pray for me.
"Taping this week so I have to get all the rest I can and I pray I can recover quickly. Love you guys.
"Don't worry about me. God bless you! Sweet dreams."
Sharon's post has been flooded with "get well soon" messages from fans, followers, and celebrity friends.
ADVERTISEMENT - CONTINUE READING BELOW