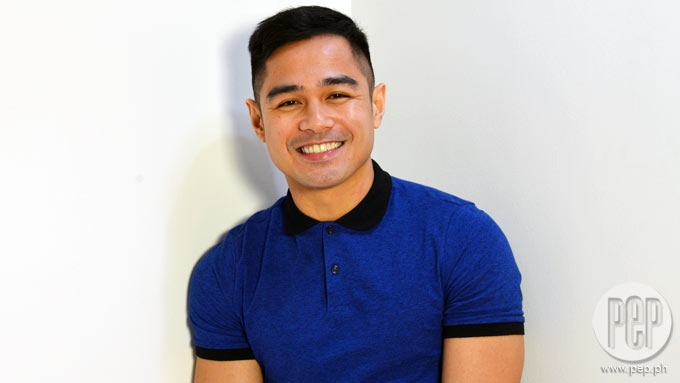 IMAGE Kaylie Maxino
---
Benjamin Alves, 29, said that age is not an issue for him when it comes to dating.
Speaking to PEP.ph (Philippine Entertainment Portal), he revealed that he once dated a woman 16 years older than him and already a mom.
"I was 19. The lady was 35," said Ben, who did not name names and only mentioned that she's from Manila. 
"But she didn't look 35. She had one kid. I was surprised and was, like, 'Oh, you're 35? It's too late now. Hahaha!'
"I knew her age pretty much right away. I really don't care about stuff like that," Benjamin said, pointing out they dated for six months.
It would not have lasted that long if they weren't on the same wavelength, but he truly enjoyed her company, "Yeah, the person was fun.
"Again, you don't think about things social stature… I mean, maybe when you're getting married, you do.
"But when you're dating somebody, you're really getting that certain energy [that you both share]. That's the real answer."
PEP.ph had an exclusive interview with Benjamin after his shoot for PEP Live at Summit Media headquarters in Mandaluyong City yesterday, June 26.
On hindsight, Benjamin did acknowledge that dating someone older when he was 19 made him feel like a grown-up.
"I think at that age, you're barely 20, you're still trying to validate yourself as an adult.
"You felt more adult, you felt more mature. I think that's a lot part of it.
ADVERTISEMENT - CONTINUE READING BELOW
"We were just dating. We weren't like a couple.
"We don't have rings or anything like that. We don't have couple shirts.
"We have this notion kasi when we were growing up na a 40-year-old person looks this way.
"It's no longer the case. You know what I'm saying?
"I'm still playing roles 10 years younger than me. That can attest to it.
"Even for professionals, right? 'As a girl, you should be married when you're 20 or 30.'
"Those are debunked. Those are all traditional thinking."