Remember your first love? No matter how it turned out between you two, you can feel nostalgic when you look back at the memories — from stolen glances to the awkward yet kilig encounters.
Still, there are those who got lucky and actually ended up with their romances from youth!
PEP.ph (Philippine Entertainment Portal) spoke to four couples whose love story blossomed during their school days decades ago and continues up to now that they're working adults.
During the interview, they readily talked about their favorite memories as students, the snacks and drinks that they bonded over in school, what their life is like now, and what they look forward to in the future.
CHATTY VARONA, 25, AND CLIVE CAINGAT, 27
It was the summer of 2009 when Chatty (then a second-year high school student) and Clive met for the first time, in their hometown in Mindoro. Clive was only there for a visit, as he was based in Quezon City.
Chatty was instantly attracted to Clive's city boy charm. It didn't help that people kept teasing the two of them! Chatty recalled, "He found it funny how I'd blush whenever people would tease us saying how we should be together." And they did eventually — specifically in May 2010 when Clive visited Mindoro again and they got to spend more time with each other.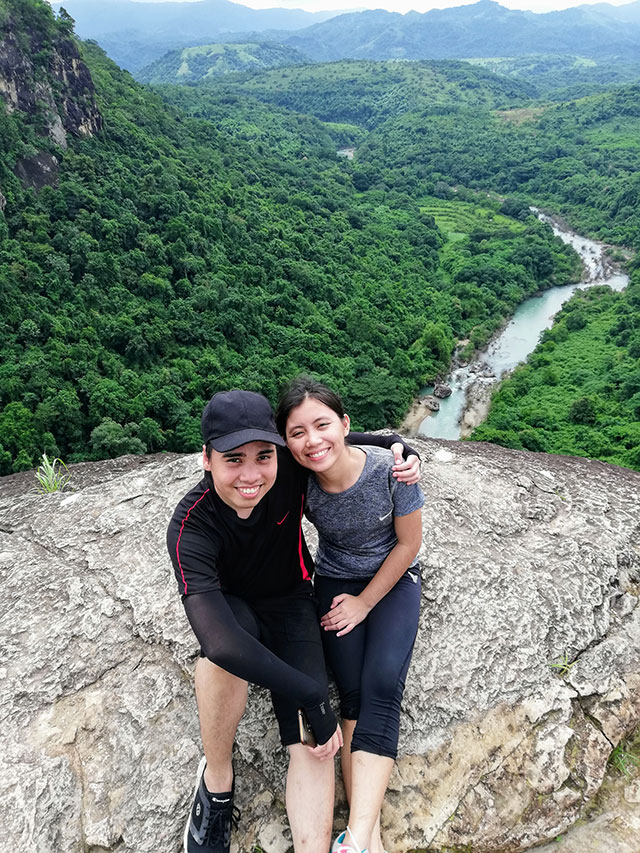 They were in a long-distance relationship for a few years until Chatty came to Manila in 2012 for college. "When I started college, [Clive] and I would go to the grocery store to buy a box of [Zest-O] Apple and leave them to freeze in the fridge," she said. "We [also] used to study a lot together even if we didn't go to the same school. There are also times when he'd just sit beside me and watch me burn through my books or finish my thesis."
On their current life together, Chatty said: "Both of us are now happy with our chosen careers. We talk a lot about our future but we haven't really put much effort into making it a reality. [But] we're committed to starting to seriously plan our future before [2021] ends!"
REINAN GONZALES AND MARIANNE FREYA, BOTH 31
If there's anything that would capture Reinan and Marianne's "simpler times" as a couple back in college, Reinan said it would be milk tea and powdered mini doughnuts. They used to binge on these 11 years ago — one of their staple bonding moments along with playing a particular online game.
But of course, Marianne's favorite school drink was Zest-O. She always drank Zest-O during recess together with her classmates — including Reinan. As to how it all began for them, Reinan said it was because of Marianne's nature as a person: "She was easy to talk to when we were seatmates."
The countless conversations they had certainly played a huge role in moving their relationship forward. From being seatmates to having their first out-of-town trip as a couple thanks to their Baguio retreat in school, the two are about to tie the knot — with a lifetime ahead of them to have fun talking to each other and traveling!
RALLY HERRERA AND LUCY HERRERA, BOTH 55
The story of Rally and Lucy began when Rally initiated a conversation with Lucy while they were biking around their neighborhood. Rally ended up courting her at home, with all her family members around!
"Isang barangay lang yung distance [ng bahay nila mula samin], so kayang-kaya lakarin," he said. In fact, with how much he has visited Lucy: "May time pa nga pinaglatagan na ako ng banig ng lola niya kasi ayaw na ko pauwiin."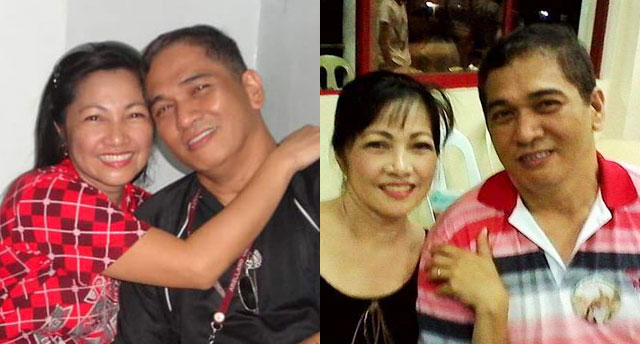 Things went well, thankfully, and now they've been together for more than 36 years! Some of the couple's fondest memories back then always had food involved: Lucy's homemade sandwich that she routinely gave him during recess, a bag of popcorn that he always brought along when he picked her up from school (Rally graduated ahead), street food that he used to sneak in with sili for fun, and Zest-O Orange that was sold near their schools.
At this point in their married life, Rally said their goals are: "Have more apos," and "Mag-end na kami pa rin (despite the challenges in life)."
ROMMEL LIZAN, 51, AND LIZA LIZAN, 52
As students, one of the sweetest moments a couple could share is HHWW, or holding hands while walking. And this rings true for friends-turned-lifelong partners, Rommel and Liza!
They got together in 1985 during their high school years — and despite the numerous memories they've made together, their favorite remains the picture of them walking home along Recto Avenue, fingers intertwined together.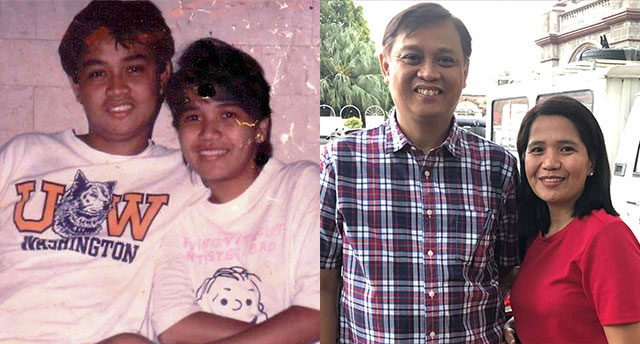 Another special memory for the two was of them dropping by a burger joint before going home to get buy-1-take-1 burgers. "We'd share the meal after class and that was already a date for us."
Zest-O was a real deal for them, too! "Zest-O has always been a part of our childhood. We remember always having one during school recess." They added, "Even our kids are able to enjoy it until today, [remaining] a staple in our refrigerator."
Speaking of kids, Rommel and Liza have three kids of their own at present, and there's nothing they're looking forward to more than spending time with each other and the entire family.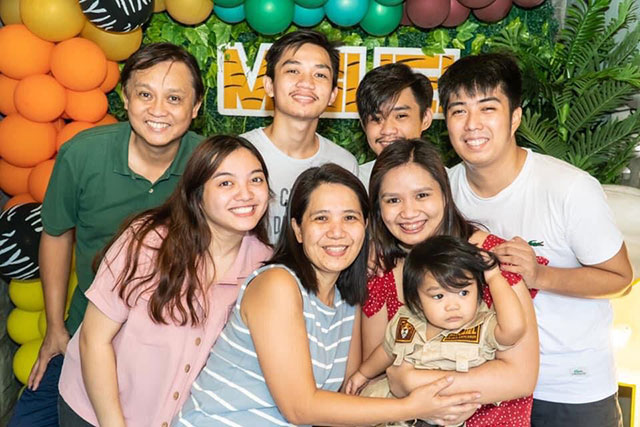 Other people may perceive childhood romances as just a fleeting thing in a person's life, but these couples sure prove that one's relationship during one's youth is very much possible to last a lifetime!
The new Zest-O video explores the sweetness and innocence that come with romances of youth! It features Miggy Miranda — together with his parents Chito and Neri — who can be seen speaking to a girl through the computer, both of them drinking Zest-O. Miggy, all cute and awkward, was later teased by his parents.
Watch the video below!
Get regular updates about your favorite childhood drink by following Zest-O on Facebook. You can also access ZESTOre on Messenger.
Read the story? Tell us what you think!
How and where can I get this?