Aaron Carter expressed his heartfelt thanks to his Filipino fans during his 2018 Manila concert.
"I'm glad that I still have fans in the Philippines," the former '90s teen sensation told the crowd at his Love Tour concert at the New Frontier Theater in Cubao, Quezon City last Sunday, November 18.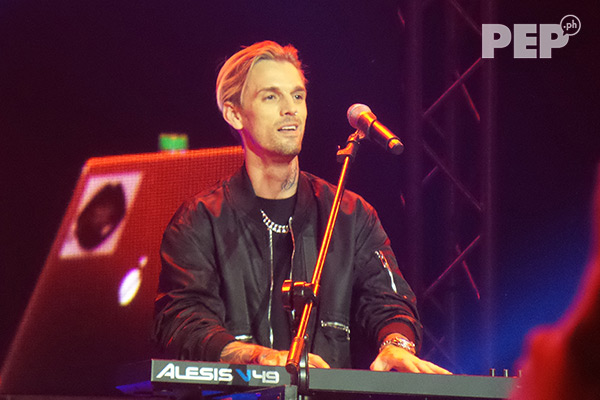 His last visit to the Philippines was back in 2002 when Aaron was 14 years old.
Now a few months shy of turning 31, Aaron is thankful for the unwavering love and support from his Filipino fans.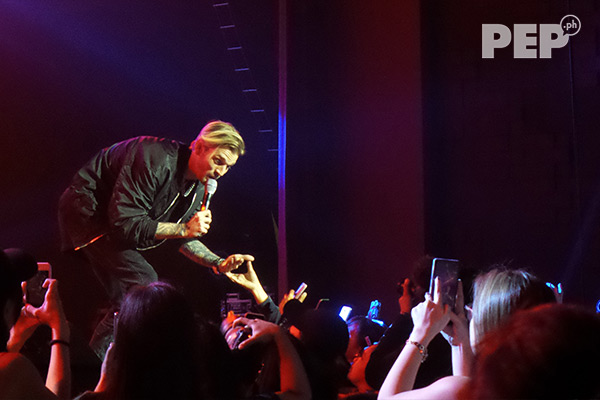 At the concert, the former teen pop star recounted his journey so far.
He was away from the spotlight for ten years, but took that time to study music.
In fact, he revealed that he will be graduating with a master's degree in music in a few months' time.
Armed with newfound knowledge about his craft, Aaron made a comeback three years ago when he worked on his single "Fool's Gold."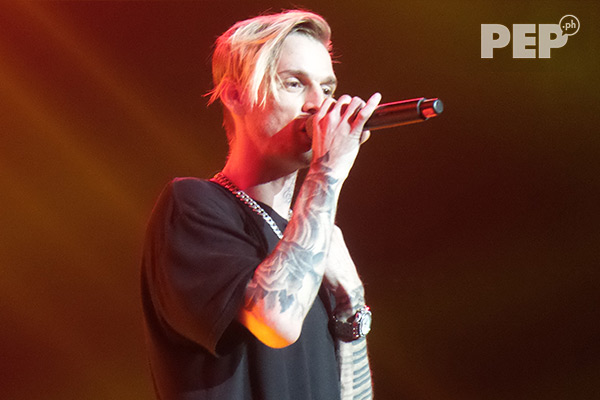 He recalled, "I was renting this house in Malibu, all right, and I was making this music.
"No record label was selling me. Nobody believed in me.
"Everybody said that Aaron Carter was dead and gone and no one wanted anything to do with me anymore.
"But I didn't go cry in a corner. What I did was I came out of my shell, and I wanted to make a statement to the music industry and to my fans.
"I wanted you guys to know that I am the real deal.
"I grew up in this industry. I was six years old, and next month I'm going to 31 years old. There was a lot of ups and downs that molded me into the man that I am today.
"If it wasn't for you guys believing in me when no one else did, why would I do it? I did it because I wanted to impress you. I wanted you to know that I am the real deal, and also an artist—a real one.
"I don't need anybody else to do my music for me. I don't need anybody else to write my songs for me. I can do it myself!
"And that's exactly what you are hearing right now, this new music. I produced this myself when everybody did not believe in me."



Aaron released "Fool's Gold" through his own company.
"I released this song on my own on my own record label called Ruckus Records, okay? Ruckus Records is mine.
"I released this song... then you know what happened? In an hour, it has a million streams and every record label that told me 'no' called me and said, 'Will you please start a new deal with us? Will you please?'
"And I said, 'No, thank you—click'! 'No, thank you—click!' 'Oh, you? No, you turned your back on me—click!'
"And then Sony Records called me and I said, 'Sure, I'll do the deal.' So, I signed to a major record label when every label told me I was done.
"Moral story is never give up on yourself! It may have taken me ten years, a decade to do it, but I'm back and that's all that matters!"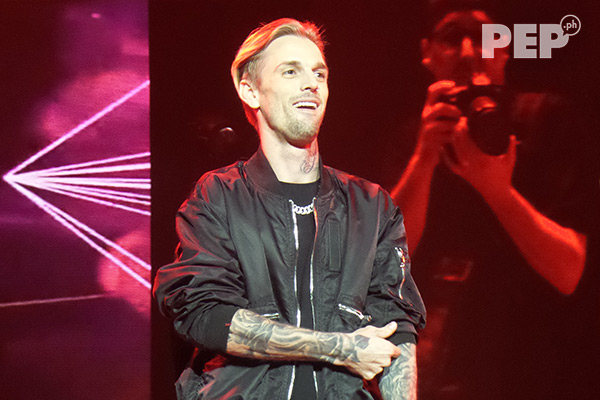 Armed with nothing but his midi keyboard and laptop on stage, Aaron performed a mix of his classic hits and new music.
He delighted Pinoy fans with updated versions of his famous hits "I Want Candy," "Aaron's Party (Come Get It)," "Not Too Young, Not Too Old,"and "Bounce."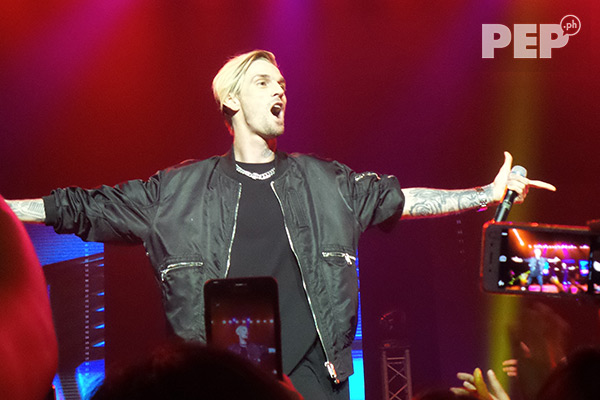 He also entertained the crowd with his electronic dance-inspired songs such as "Bad 2 Good," "Seattle TideZ," and "Don't Say Goodbye" from his Love album.
Towards the end of his set, Aaron treated his fans to a special performance of his well-known hit, "I'm All About You."
OPENING ACTS
Claudia Barretto and Jayda Avanzado performed as opening acts for the concert.
Claudia first took the stage by singing her original songs "Stay," "Finally Found It," and "You."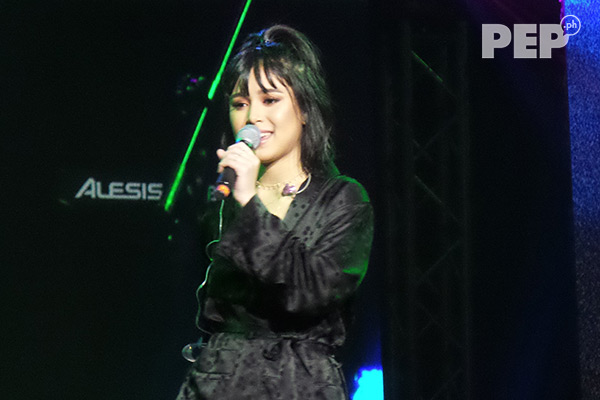 Jayda followed this up with her own rendition of Ariana Grande's single, "No Tear Left to Cry."
She then performed two of her original songs, "Coffee" and "Text."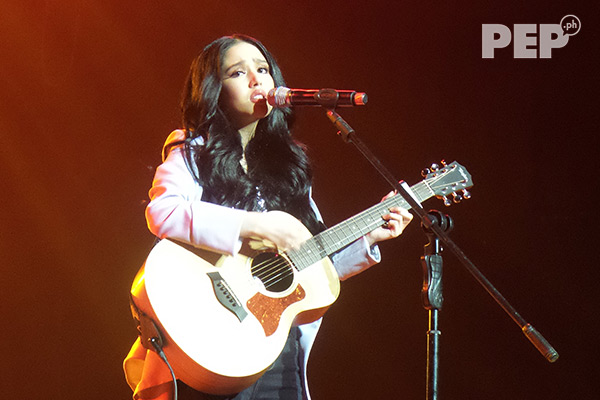 During the concert, Aaron called back to the stage his opening acts.
For his performance of "Fool's Gold," he sang a duet version with Jayda.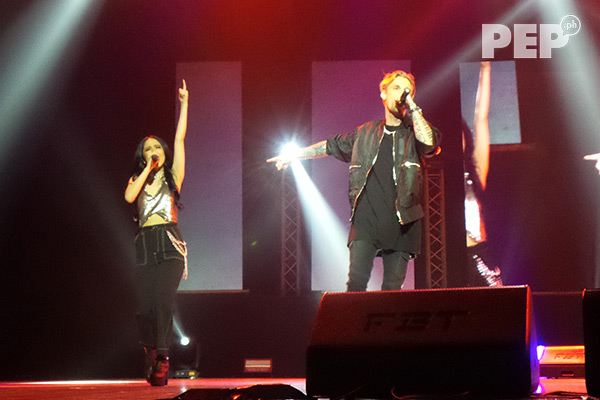 Later on, Claudia joined Aaron in singing his favorite single from the Love album titled "Sooner or Later."