KPop fans were outraged when Luis Manzano remarked "KPopanget" earlier on ASAP.
The KPop community quickly took the term as an insult to the fans and its artists and Luis lost a handful of followers on Twitter.
But Luis found entertainment in the situation as it was a case of KPop fans taking his remark out of context.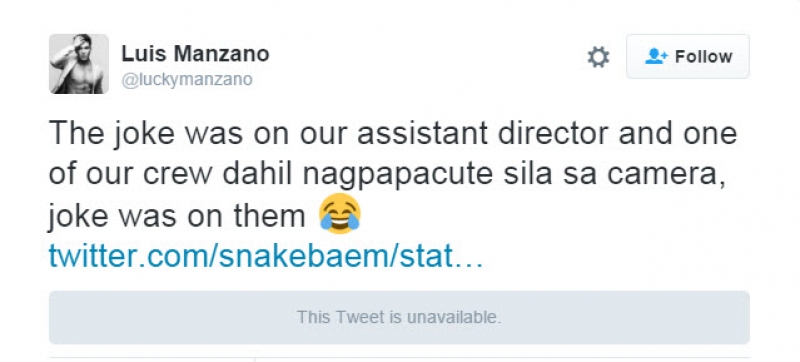 Earlier at the Sunday variety show, Luis jested to the show's assistant director and one of the crew members who were projecting to the camera a la "KPop."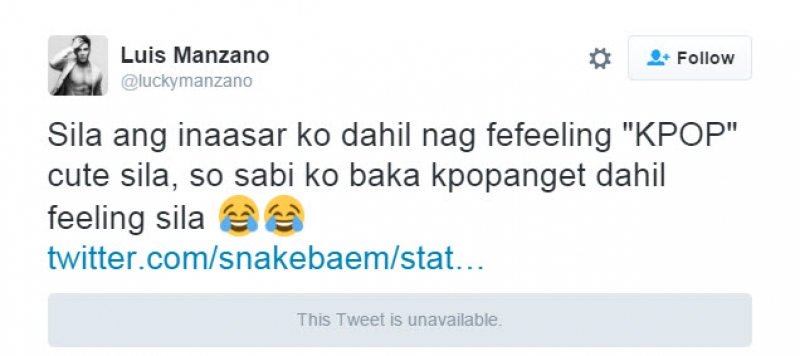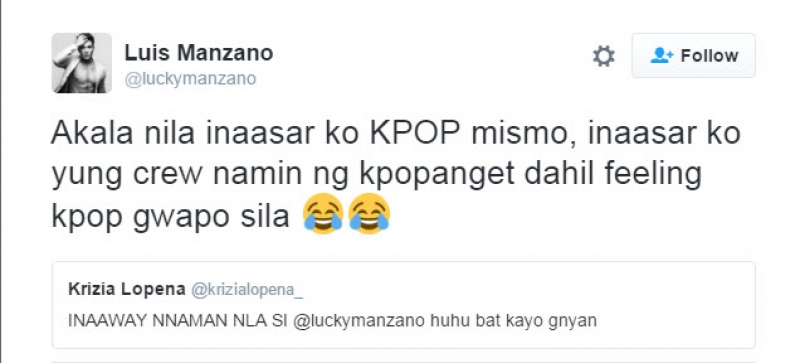 Luis took to his Twitter to clear up his offhand joke, but he found himself bombarded by angry tweets from various KPop fans, who later deleted their tweets after Luis clarified the issue.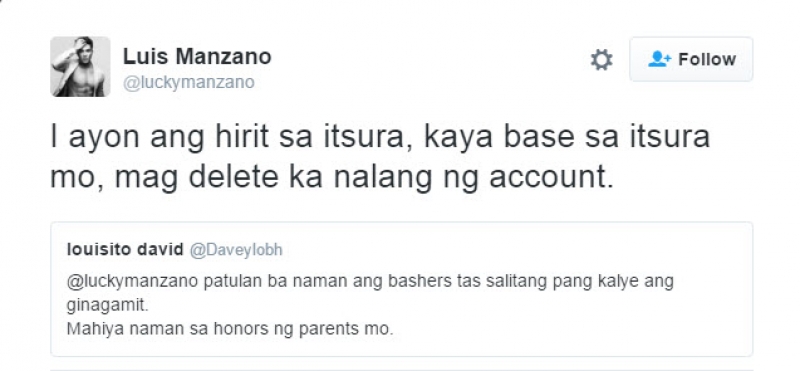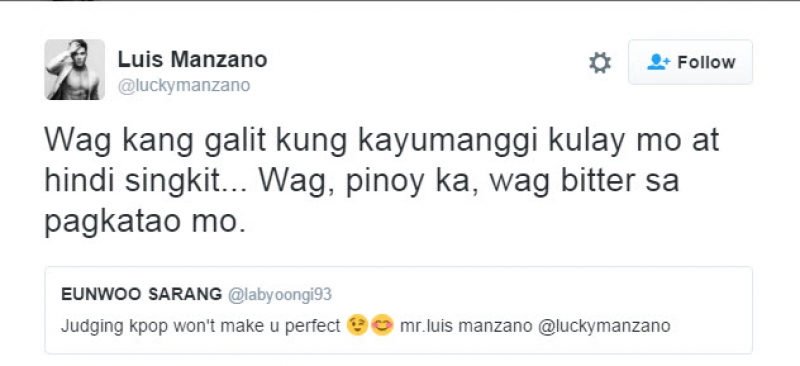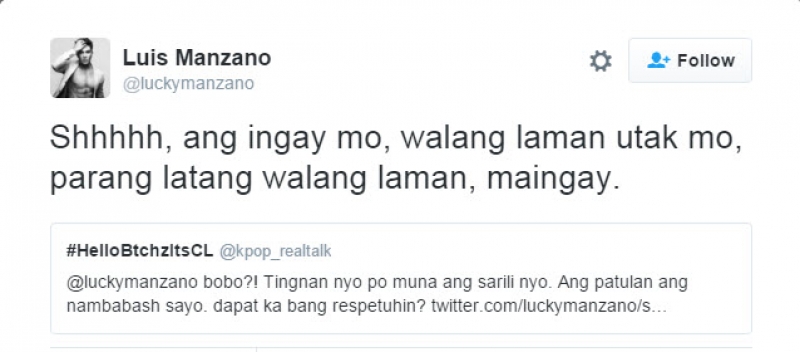 Meanwhile, select KPop fans also tweeted their apologies to Luis after the misunderstanding.