Yen Santos, 25, wowed netizens with what appears to be a throwback photo showing her sexy bikini body on Instagram.
Looking hot in her red bikini, Yen's short caption read: "NEED a beach break."
Even her fellow celebrities left comments about Yen's summer-ready body.


While most of her followers left comments about how hot she looks in her red bikini, others took notice of what looks like an alleged kissmark on the upper right portion of her top.
Responding to a netizen's query, Yen refuted that it's a kissmark.
Yen wrote, "pag maaraw namumula talaga ako. Hindi yun [kissmark emoji] haha"
Pointing at her bikini top, another netizen commented, "Dina magkasya."
To which, Yen replied, "opo nga medyo maliit po kasi yung bikini top kaya ganyan sa picture."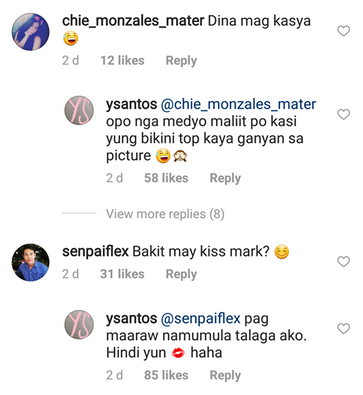 Here are other reactions from netizens: