Dingdong Dantes, crowned "Prime-time King" by his adoring fanbase, has undoubtedly one of the most successful careers in showbiz to date—and it's still going strong.
The actor said he owes it all to the people who gave him the strength to never give up and supported him from the very start—roughly 20 years ago when he was discovered while he was with the dance group Abztract.
"Ang dancing ay isang bagay na malapit sa puso natin, pero lalong-lalo na kay Tita Geleen na nakilala ko sa pagsasayaw," Dingdong said. "Hanggang ngayon, sumasayaw si Tita Geleen."
At age 65, Geleen, known as "The Legend," has not stopped dancing and continues to work full-time as a celebrity choreographer.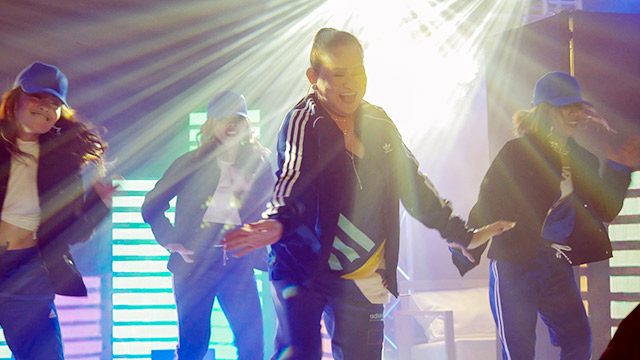 At an event, the choreographer and her mentee revealed they are back working together again, but this time, to inspire people to continue living an active lifestyle even as they age with the help of Ensure Gold® with HMB.
Dingdong, who is leading the campaign with Geleen, also shared that encouraging her to take Ensure Gold® with HMB is his "gift of strength" to his mentor. It is his way of caring for his dance teacher, so she can stay strong and keep pursuing her passion for dance.
The actor looked back on his career as he expressed his gratitude to his dance teacher. Dingdong was thankful for Geleen's care and mentorship during the actor's first few years in the business.
"It goes beyond utang na loob," he said. "Hindi mo mararating kung nasaan ka kung hindi dahil sa tumutulong sa iyo nung nakaraan."
Geleen, for her part, said she was touched by Dingdong's concern and support.
GELEEN'S LATEST DISCOVERY
What helps Geleen keep doing what she loves?
The dance icon revealed that it was Dingdong who recommended that she try Ensure Gold® with HMB.
Ensure Gold® with HMB is an adult nutrition supplement that helps build muscle mass in adults. Together with regular exercise and a balanced diet, they can keep enjoying their fun and fulfilling active lifestyle.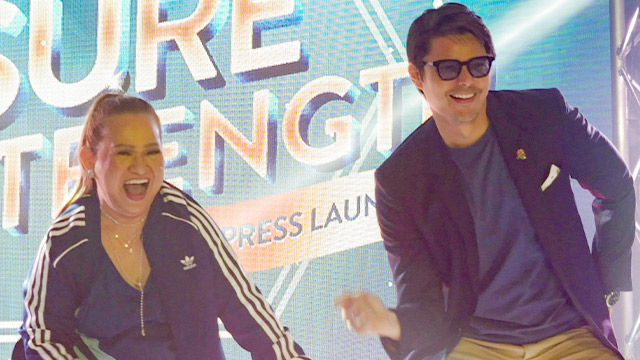 "When I started taking Ensure Gold® with HMB, that's when I felt the difference," Geleen shared. "There was not a day when I felt weak."
Before the day ended, Dingdong and Geleen also took to the stage to showcase their passion for dancing.
"Since we are celebrating the gift of strength," Dingdong quipped, "What better way to do it than to dance?"
For more information about Ensure Gold® with HMB, visit Abbott Philippines' website and follow @AlagangAbbott on Facebook.
Website
https://www.ph.abbott/
Read the story? Tell us what you think!
How and where can I get this?