Hello po. Welcome ulit to Labandera Chronicles.

It's been a while since I last did my laundry. But please cut me some slack. I am grieving, no matter I'm in New York, where, uh, my love story got to be, when Jowa-to-be was in film school and I, in political exile.

Grieving, because John Ingco Villar, our family driver of 15 years passed away. My genius-driver who knew all the recipients in my annual Christmas Tuyo gift list so well, that when, say, I'd send gifts care of Malou Choa-Fagar and miss on one, he'd report: "Ma'am, di n'yo po naisama ang para kay Allan Diones, e, di ba sa Wednesday Club po iyon ni Miss Malou? Pero may sobrang walang pangalan kaya iniwan ko na rin doon, para kay Allan."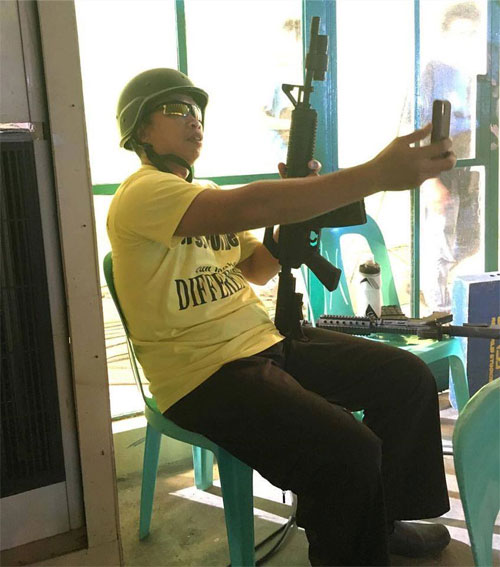 Only all of 49 years, Johnny was but 34 when he first joined us in January of 2005. He was with me in all my six sessions of chemotherapy, 33 days of radiation, and 17 Herceptin treatments.
When he suddenly turned yellow last September, we decided to have our house exteriors repainted. Given that we couldn't cook the tuyo with paints and other chemicals in the house on top of Johnny being sick—I presumed it was merely hepatitis—I decided wala munang gawaan ng tuyo at delivery, January na, after our annual vacation.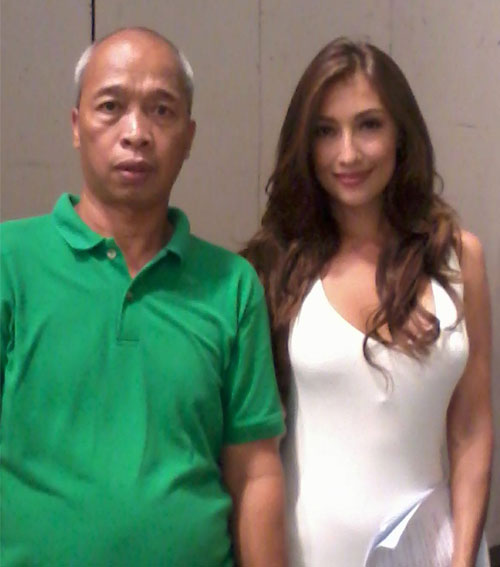 But Johnny had a CT-scan on Nov. 20, got admitted to the hospital that same day, was transferred to the ICU, Nov. 21, then diagnosed with a rare twin cancer—hepatocellular carcinoma (liver) and cholangiocarcinoma (bile duct)—Nov. 26. I read about his passing on my cellphone, upon landing in New York, Dec 1, Manila time.
I consoled myself with the thought that since I was far away from home, I wouldn't be as miserable about the death of my driver, my friend, my Johnny. How wrong I was.
Came Dec. 11, my 66th birthday, and with it, the memory of that same day in 2004, when I was also here in New York, with Carlitos and the kids, for a second opinion regarding my Breast Cancer Stage 3-C diagnosis, at the Memorial Sloan Kettering Cancer Center.

My cellphone rang shortly after lunch that day. Film director Boots Plata was on the line; he didn't hem and haw, just went straight to the point: "Bad news. Si FPJ, nag-collapse, isinugod sa St. Luke's, sa E. Rodriguez, kasama ni Chiz at ni Mayor Binay. Manang Inday, papunta pa lang, galing sa farm nila sa Batangas. Dis-oras na, walang makatawag kay Tita Midz. Si Dolor, nasa Bangkok, kasama ni Sheryl Cruz. Puwede bang ikaw na?"

It was early morning, Dec 12, in Manila. Rang up my mother-in-law, I did. She sleepily answered: "O, Bibeth? May problema? May nangyari sa inyo?" I told her exactly what I heard from Boots. She was still for what seemed to be a long stretch. Then heard her, saying: "Daddy, Daddy, si Ronnie raw, isinugod sa ospital!"

My father-in-law sleepily went, "Ronnie…?"

And Armida shot back, her voice already breaking, "Si FPJ!"
I saw the man last when he visited me in the hospital, a week or so after my Nov 16 mastectomy. I asked him, "I heard you're being invited by the US State Department early next year, to talk about the fraud that stole the presidency away from you. Are you going?"

He shrugged, "I'm still thinking about it. I'm really not comfortable with the idea of another country possibly deciding who our president should be."

I laughed, "But it's always been like that!"

He chuckled, "Leftist!"
The man crossed over to legend, on Dec. 14, 2004.

I wonder what his reaction would be to another country lording it over us now, in our own shores.
###