Hello, po. Welcome ulit to Labandera Chronicles.
I am still in New York. All four of us: the Jowa, our daughter Aya, son Rafa, and me.
We like being here for the holidays. Sure, negative zero weather can get really dismal, but if you're fairly used to what it's like in the winter, in this city we know where to duck when the windchill factor makes for an almost unbearable cold.

I used to wonder why my mother-in-law, Armida Siguion-Reyna, liked being here, doing everything herself. By everything, I mean everything. Cleaning her bedroom, making her bed, scouring the bathroom clean and dry, cooking and doing the groceries, the laundry—everything talaga.


Now I understand. When you get to this age, you want to assure yourself you can still fairly be in charge, taking care not only of your own needs, but that of the family's as well.
Cooking here is easy. You don't even have to chop onions; it's sold pre-chopped.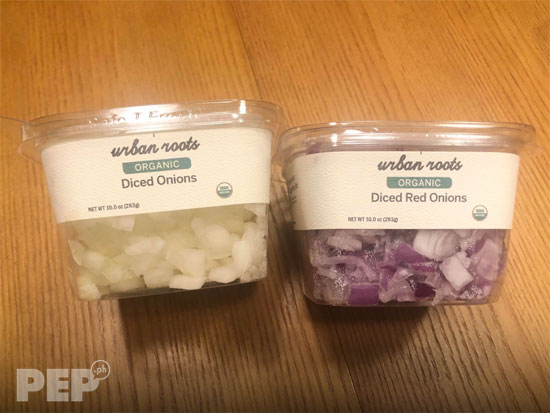 When I cooked sinigang na ulo ng salmon and sinigang na baboy sa gabi on two separate days, the fish seller said, "We used to give away fish heads. When you Asians came looking for it, we started to sell it. Like crazy."
Still, while the pork for the sinigang na baboy did not need a pressure cooker— parang kusa lang siyang lumambot, I kid you not—I missed having fatty chunks in the soup kasi tinatanggal talaga nila ang taba rito, and grocery stores carry mostly lean meat.
Cleaning isn't hard, either. Yet, despite the absence of dust during this season, there's lint all over. So you rely heavily on Wet or Dry Swiffers, which are great picker-uppers. Same thing with doing laundry, komo may washing machine at meron ding dryer.
And when you are puttering in the kitchen, well, my mother and mother-in-law gave me this tip: clean as you cook so there's not that much mess to clear away when you're done.

On Christmas eve, it was just us four, and two guests.
For the late dinner (9 p.m., as Carlitos sneaked in a two-hour concert at the Carnegie Hall) that segued to noche buena, we had mussel soup, salted egg and tomato salad, medium rare rib-eye steak from Wolfgang's, complete with sidings of creamed spinach and mashed potatoes, then dessert of fresh cherries and strawberries. And red wine.

Panalo ang mussel—tahong—recipe which I just found on Google. Allow me now to share it with you.

Mussels Steamed with White Wine and Curry Leaves

INGREDIENTS:
- Two tablespoons extra virgin olive oil
- ½ cup finely chopped onion
- 1 cup finely chopped and seeded plum tomatoes
- ¼ cup fresh curry leaves, or cilantro leaves
- 1 ½ teaspoons cumin seeds, crushed in a mortar
- Salt to taste
- 2 pounds, or 1 kilo, cleaned mussels
- ¾ cup dry white wine
PREPARATION:
1. Heat the oil in a large kaserola. Add the onion, tomatoes and curry leaves or cilantro, and cook, stirring continuously over medium heat until the vegetables soften.
2. Stir in the cumin and cook a few minutes longer, until the onions start to brown. Season with salt.
3. Add the mussels and wine, cover and cook over medium heat until the mussels open after about 8 minutes. Serve at once.
Curry leaves are available, wrapped in plastic, at Rustan's, S&R, and Landers. Cumin seeds can be bought in the same places, or in Indian stores such as Assad and Anmol.

Puwede niyo pa itong ihabol sa media noche, pagsalubong sa Bagong Taon.
Happy eating!